Owncloud,Android and Windows 10 II
|
In the first part of the article "OwnCloud,Amdroid and Windows" we had a look on howto connect to the ownCloud installation including synchronization of your calendar and contacts.
Today in the second part we'll take a look on Windows 10 and iOS, like for example an iPad Air2, but lets start with Windows 10.
Certificates
Since i'm running the OwnCloud installation with a self-signed certificate you'll have to tell Windows 10 to trust this cetificate. You can export the certificate with the fireFox browser as a .cer file and install it with the right mouse button under users certicates.
Windows 10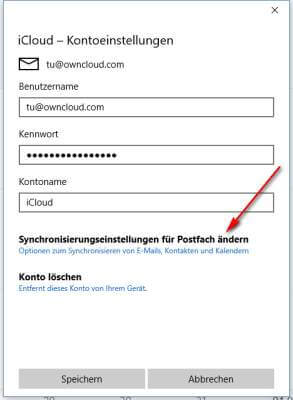 Windows 10 has its own calendar app, which can be used to connect and synchronize with ownCloud.
Going to the calendar app we create a new account with the type iCloud. Since connection is done with an email adress we'll take a non existing email-adress. But use your ownCloud password to configure the account.
Under sync settings you can add the user name used for your ownCloud account.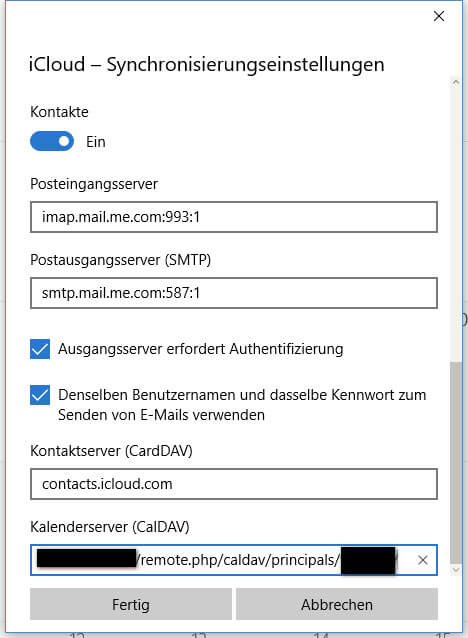 In the extended settings we do nothing about the mail-servers questioned here, because we don't need them. As a calendar server we'll copy the CalDav url given by the  OwnCloud installation and be sure to use the one for iOS systems.
If the given url is right and Windows accepted the self-signed certificate you'll get a list of calendars to choose from for synchronization with Windows 10.
A little hint, all apps even on Android won't recognize and synch a calendar created after this setup. The only way is to delete the account and set it up again. That is not really elegant, but your don't loose any data.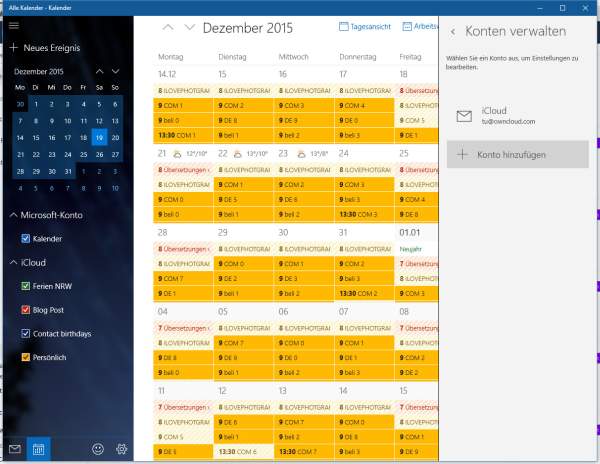 Es kann dann ein It might a take a short period time, but the the calendar starts to synch with our calendars in the OwnCloud installation.
iOS
Even though i don't own an apple device my wife uses an iPaid Air 2, so i setup the device to snyhc with her calendars in ownCloud.
In contrast to the documentation i only the base url of my ownCloud installation. After copying the base urls the app did find the calendars. Maybe this is caused because these so called well-knwon urls are defined in the  .htaccess file.
The ownCloud app costs less than 1 € and works without any problems. The app warns because of the self-signed certicate but allows a connection, if request this.
Conclusion
With an owncloud installation you not only have file in access but also your contacts and schedules. They are accessable and changeable from alomost very system (Windows,Android,iOS). If you host your website on a european server than your data meets european laws and you don't give away your data to american big players.
I don't mind apps being sold for a couple of euros,a nd there is more, pictures, news 😉
What do you think about about setting up your own cloud? Is it worth it or do you prefer to stay with DropBox oder Google Drive? I'm looking forward to your comments.
ciao tuxoche