Last week review 15/2015
|
Last week review 15/2015 and this week spring finally made it, yesterday it almost felt like summer 😉

This week we took a look at the exaggerated statements from JPEGMini about file size reduction after already checked out the flowery statements from compressor.io.
I already checked out [post id=534]compressor.io[/post] quiet a while ago and this resulted into not needing such a tool or webservice if you install yourself  IrfanView .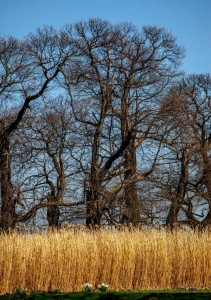 To make it short, comparing compressor.io and JPEGMini the results are almost equal. The stated file size reduction rates  are much exaggerated and depend very much on the original qualitiy of the JPEG file. Taking a JPEG exported at a qualitiy setting of 90% with Lightroom the reduction in file size is pretty good. But you right away export your JPEG with a qualitiy setting of lets say 65% and you reach the same file sizes and don't need another tool or webservice like JPEGMini.
I export my images to be published on Google+ or flickr with a longest size of 2000px and a quality setting of 65%. The difference between this image and an image exported with a very high qualitiy setting is negligible. And you gain another advantage using Lightroom right away for the export, you can apply [post id=251]borders and/or copyright marks[/post] within the export process.
Once in a while you should start programs that are seldomly used, especially if these programs provide a update function.  HDRSoft released a bugfix update of Photomatix Pro to version 5.05 which includes the Lightroom plugin. Gardengnome released version 4.5.3 of their  Pano2VR software. Both companies don't give further informations about which bugs were fixed.
KeyPass, a password safe, which i use very often, released an update to Version 2.29.
I hope that some of the articles on this blog gained your interests and i look ahead to your comments/suggestions. And don't forget, i installed a feed for you via feedburner .
ciao tuxoche