Last week review 15-2023
|
Weekly review 15-2023 and the Easter days are over, but the weather is still partly mixed 🙂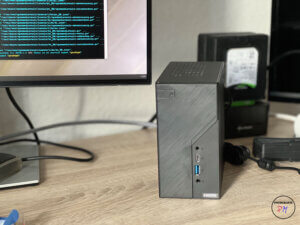 This week it was about the Asrock Deskmini H470, which I bought mainly for home office. The main point here was to have a relatively well-equipped PC that is still economical in terms of power consumption when running for 8-10 hours a day.
The Deskmini also includes the motherboard, which can be equipped with a 10th or 11th generation Intel because of the H470 chipset. The presi difference to the 11th generation was a bit much for me, while the difference between an I3 and the i5 was only 20,– €.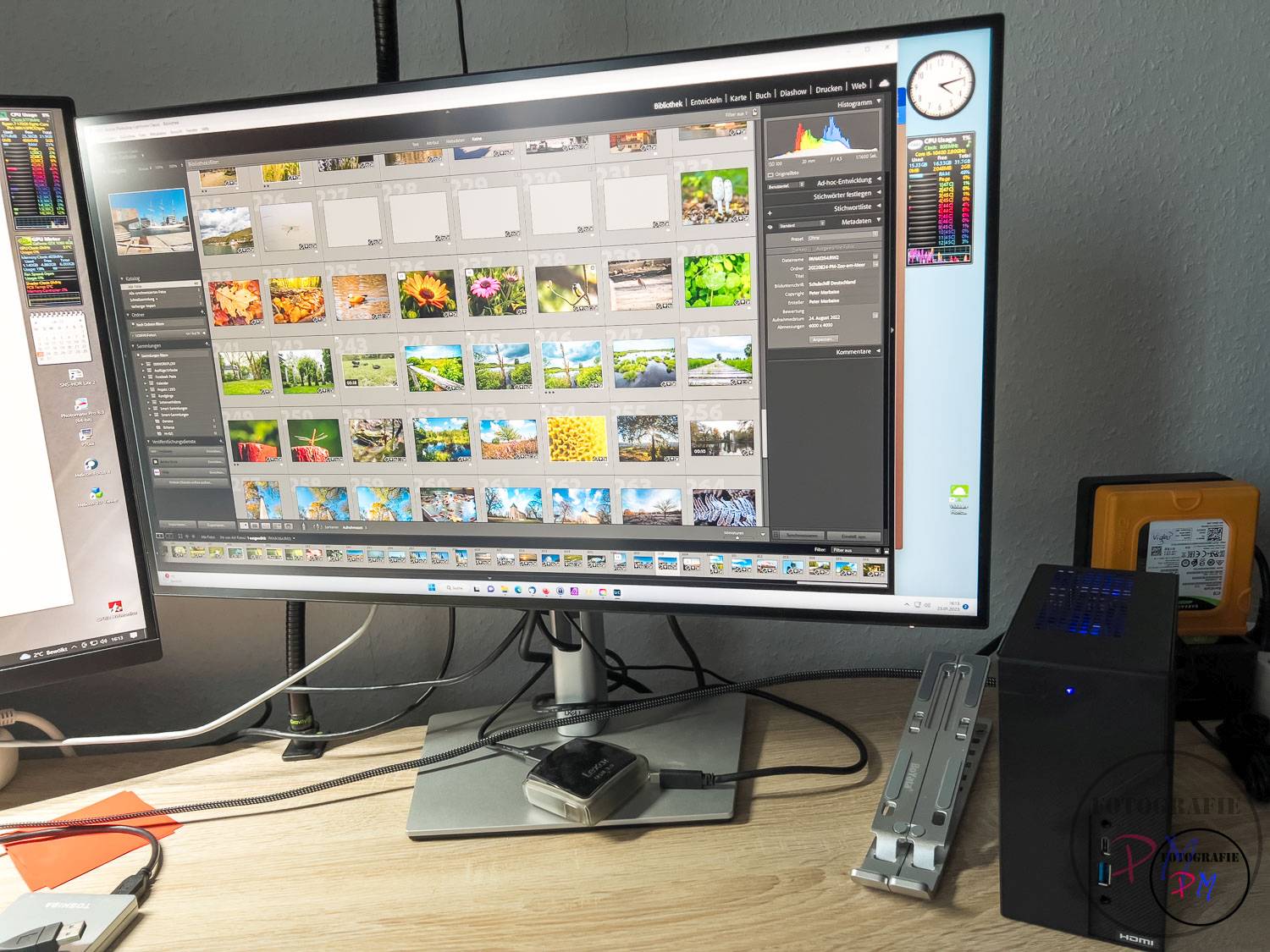 So it ended up being an i5-10400, which together with 32 Gb of RAM and an NVMe SSD makes for quite a powerful computer. The computer needs between 15-18W when idle under Windows 11 and certainly 16 GB of main memory would have been sufficient for normal office applications. However, the small computer can be used for image editing with Lightroom Classic or Photoshop, for example. The performance is sufficient for that in any case, whereas it is tight for video editing with Da Vinci Resolve due to the lacking graphics performance.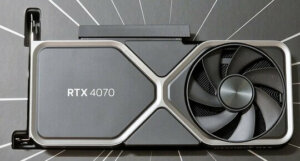 Then there are rumors on the graphics card market. Firstly, it is a bit clear that the presie will drop at least a little bit. That would be very relevant for me, because I am looking for a more powerful GPU. And now currently e.g. the NVidia RTX 4070 is supposed to appear in April at a price of under 600,– €. Even if this card is "only" connected with 192 bits, it is supposed to be equipped with 12 GB VRAM. I'll just wait and see how the prices develop.
Then came this day an update for Photoshop, but only for the iPad. This update is probably about text layers, both in terms of kerning and the user interface itself. The desktop version of Photoshop but also Lightroom apparently didn't get an update, at least I wasn't shown any availability of an update.
All in all, another very eventful week. I hope you enjoy the articles and look forward to your questions and comments.
ciao tuxoche