RAW photography with your smartphone
|
RAW photography with your smartphone should at least be possible if your device runs  Android 5.0 and later. but the support of the new camera API is not obligatory for the manufacturer.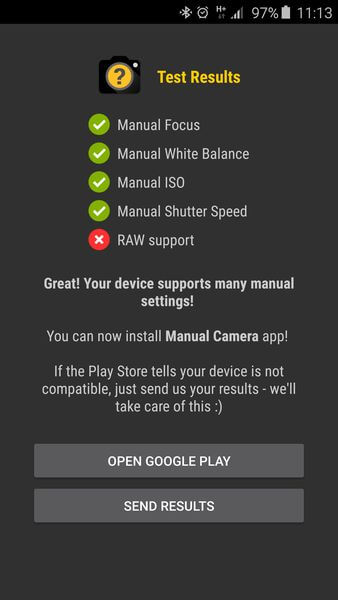 This you can see that the regular camera on a Samsung S6 edge supports raw shooting in the pro mode, weather the same app on the Samsung S6 doesn't support raw shooting.
I just wanted to try it out with my smartphone , because a raw format offers a lot more image processing opportunities, but on the other hand you're forced to process your images first, because you can't share a raw file  Google+ or Facebook .
You may find the advice to check raw comppability first with the app  Manual Camera App  I did with my smartphone and as you can see my Samsung S6 isn't able to shoot raw.
So you first test your favorite camera app. Some apps limit the functions in the trial mode, but it is to check if the app is able to store raw files in combination with your smartphone.
AZ Manual Kamera
First i searched and found a free app the AZ Manual Kamera . I'm using AZ Camera Recorder from the same author a lot to record screencasts with my smartphone and my tablet.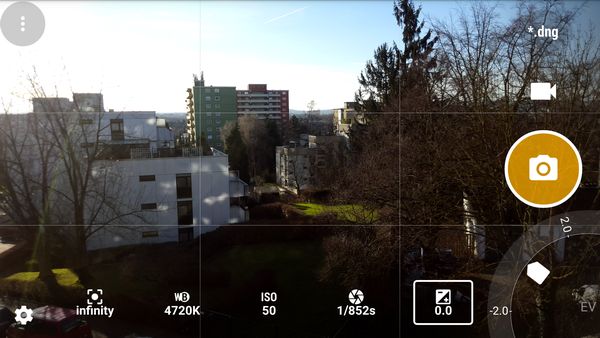 Handling is pretty easy and you can change all parameters like ISO, white balance, exposure correction and so on, but the app has a severe disadvantage, even  setting up to save the resulting images as DNG files i couldn't find a DNG file on the smartphone.
Snap Camera
Snap Camera offers a trial version, so you can test out if this app is able to save DNG in combination with your smartphone (the limitation in the trial mode is to set the smartphone back to flight mode)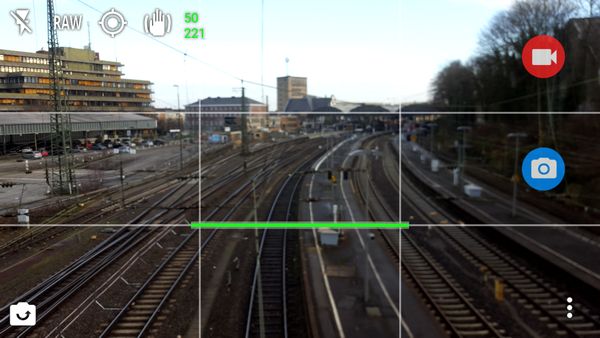 Handling the app is pretty easy and in addition there is a level to make it easier not to tilt your images like i do usually. And most important this app save DNG files if you choose raw in the preferences.
The Images
The DNG was developed by Adobe and was supposed to be a common format for all RAW file handling, but if you're looking on DSLR and other systemcameras only a few use this format.
A real surprise is the file size of the images, 31 MB/image with a 16 MPix camera. These DNG files are bigger than the raw files of my Canon 5D MK II. Since the Samsung S6 killt the opportunitiy to use a memory card, you should keep the file size in mind if you plan to shoot raw with your smartphone.
Processing
The resulting DNG files can be processed with RAWDroid, Snapssed or Lightroom.
Since Lightroom is free and not bound to a subscription modell since version 1.4 is used Lightroom for the image processing. But you can use RAWDroid or Snapseed to process the images.
DNG raw files offer a lot more resources particular in shadow and highlight handling and processing the other parameters. And you avoid quality issues saving compressed jpg files after changeing something in the image.
Conclusion
The opportunities you'll gain with the DNG files do have a price tag, the resulting raw files a re a lot bigger compared to the standard JPEG files and you are forced to do image processing in some way, or at least convert from raw to jpeg to share an image. If this is worth it you have to decide yourself. I use my smartphone mainly for myking-of images where a prefect quality is not needed. Talking about sharpness there is not much difference, closing down the aparture a  little bit would probably help a lot more.
What do think about this option offered with Android 5.0? Do you use it on your smartphone? I'm looking forward to your questions and comments.
ciao tuxoche