Last week review 08-2021
|
Weekly review 08-2021 and one has rather the feeling to be in the middle of spring than at the end of February. The question will be again how much precipitation will be missing then 🙁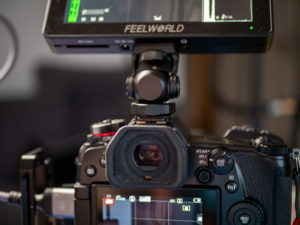 This week was about a small useful accessory for external monitors, in my case for the FeelWorld FA6+. It's about a small monitor mount that makes it much easier to mount the monitor on the accessory shoe of a camera, for example.
The UURig 015 monitor mount I actually discovered by chance once on Amazon and for under 20, – € you can not really go wrong. The monitor mount has a so-called Arry Pin, which ensures that the monitor also does not twist. With the monitor holder, the monitor can not only tilt but also rotate around its own axis.
This makes it much easier to use than the supplied mount. I replaced the mount of my monitor with the UURig 015.

Garden Gnome Software has updated its panorama software Pano2VR to version 6.1.11. This is a bug fix and not a version with new features. The improvements are minimal, but you should still update.
Apparently, the support is also new now. If you have problems, you can create a package from all files and then send it to the manufacturer.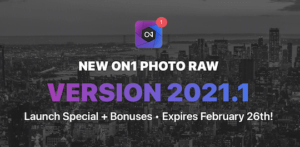 For the users of ON1 Photo RAW there is an update of the program collection to 2021.1. Besides the abilities to import Adobe brush files, of course new cameras and lenses are supported. This will affect the Nikon Z6 II and the Nikon Z7 II and some Canon and Nikon lenses. And since ON1 Photo RAW is also available as a mobile version for iOS, iPadOS as well as Android, the package is quite round.
All in all, another very interesting week. I hope you like the articles and look forward to your questions and comments. And otherwise you have to say again "Keep your distance" and "Reduce contacts".
ciao tuxoche