Last week review 31-2017
|
Last week review 31-2017 and the weather is goning crazy all there form very hot to cold and rainy 😉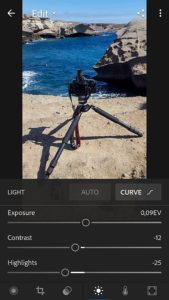 Because of the release of Light Mobile 3.01 Adobe's mobile image processing app got in the focus unintended last week. Version 3.01 corrected errors from version 3.0 published a little bit over 2 weeks ago, but didn't implement new functions or features. The error correction according to Adobe was a result mainly of the users feedback in the last weeks.
These error correction in version 3.01 for errors in the version 3.0, which changed the look of the app don't change the fact, that Lightroom Mobile or better it's concept and implementation do have faults.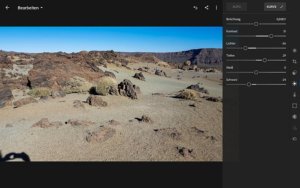 The processing options introduced with version 2.2 including all RAW formats Adobe Camera RAW can handle and local corrections are pretty impresive for a mobile device.
But lets be honest you probably won't finish image processing on small displays you have on  smartphone. Converting to JPEG with smaller corrections, maybe cropping and/or level an image for later sharing on social media. And the display is one of the errors it is not calibrated.
The second problem is due to the restricted cloud space which is only 2 GB if you subscribed the photography version good enough for 80-100 RAW files only. So if you wan't to make use of the RAW options you have to be very selective on an assignment or on vacation. And later on you have to take over the image in your regular catalog manually.

A short while ago the new search engine Qwant is available in german, which caught my attention. To be different to the competitors Qwant promotes protection of your privacy, e.g. not using cookies or store your searches to generate user profiles  and maybe selling these or use them to blend in advertisements fitting your profile. But also Qwant uses commercials for refinancing. Talking about protecting the users privacy the cooperation with Microsoft Bing sounds a little bit funny. But anyway maybe it's an alternative and i installed in my browser just to play arround with it.
But anyway this was an interesting week and I hope you like the blog posts and i'm looking forward to your questions and comments.
ciao tuxoche