Last week review 18-2016
|
Post update on 08.Aug.2016
Last week review 18-2016 and this time summer begins, beautiful warm weather all over in Germany  😉
I hope for all the fathers among my readers made it good over father's day, and all you mothers i wish you a real beautiful mother's day.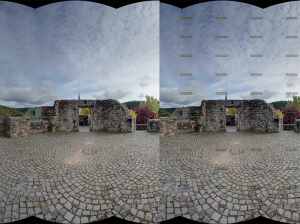 In this weeks blog post i compared the different panorama tools. In this comparism PTGui 10, Panorama Studio, Mivrosoft ICE, Hugin and Lightroom 6  ran against each other.  And the winner is PTGui 10, once because of the remarkable performance and speed and because of the implmented functions. PTGui can stitch HDR panoramas right away, a function missing in Panorama Studio, which is price/performance winner. If you want HDR panoramas just generate the HDR images and afterwards stitch the panorama.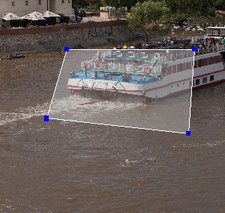 Hugin is almost equal to PTGui in terms of available functions, but the tool is quite slow. But never the less the tool is a great tool for getting started in panorama photography. I made my first steps in this genre with the help of Hugin. Microsoft ICE is just like Lightroom 6 only usable for one-multiple row panoramas. For sphere panoramas both tools lack the function viewpoint correction, which allows to get rid of the tripod with any retouching by another nadir shot.
If you already own Lightroom 6 and don't want to make more than single-/multple row panoramas you can stick to this software tool. If you are more dedicated to this genre like using a specialized pano-head my advice is Panorama Studio Pro, which offers all you'll need with a very moderate price.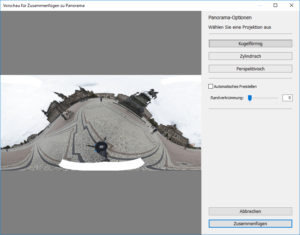 And talking about Lightroom 6 Adobe released a bug correction last week in form of version Lightroom CC 2015.5.1/6.5.1. This release doesn't change the panorama tools comparism, because Lightroom doesn't provide a viewpoint correction. But the stitching errors in my reference panorama are still there.
My reference panorama whgich stitched pretty with Lightroom 6 still is fulkl of erros with the latest version. This is too bad because because it was working out with version Lightroom 6, increasing the speed with Lightroom 6.2 , but since Lightroom 6.4 the resultiung image is not usable, not mentioning the tripod.
And this week WordPress released another bug correction version 4.5.2, which should close and repair some security issues.
This week was on photographic topics and especially on panorama photography again and i hope you liked one or the other post. I'm looking forward to your comments and questions.
ciao tuxoche