Last week review 08-2023
|
Weekly review 08-2023 and this week the weather is almost as usual after Carnival something mixed, but we are just once arrived at the end of February 🙂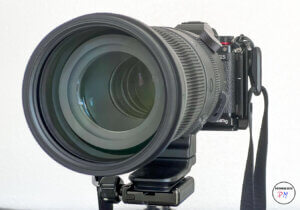 This week it was about the telephoto zoom from Sigma, namely 150-600mm/5.0-63rd Sports, that I now own almost 9 months. You don't often get to be out and about with such a long telephoto rivet, but the lens has also proven itself as a complement to my Lumix 70-300/4.5-5.6.
The lens was also quite affordable for such a focal length range at just under €1,400, unlike zooms with similar ranges from other manufacturers. The lens weighs just under 2.1 KG and is of course stabilized. Nevertheless, I use it practically only in combination with at least a monopod. Because even in the zoo, waiting for an animal becomes exhausting quite quickly.
Using the monopod is made easy, because Sigma has already included the tripod clamp. Of course, this can also be swiveled into portrait format. But more important for me is the fact that an ArcaSwiss coupling is already incorporated here.
The optical quality is very good even at open aperture and gets only minimally better even when stopped down. Serves perhaps also the own reassurance.

Then this week updates were released for Lightroom Classic, Lightroom and Camera RAW. But it is probably only a minor update with various bug fixes and minor improvements. For example, it is now possible to export the keywords not only as txt file but also in CSV format. This can make it easier to process the keywords externally. As usual, new cameras like the Canon R8 or the Lumix S5 MK II are now supported.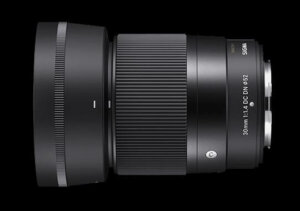 In terms of third-party lenses, something is also happening. Sigma already introduced lenses for the Nikon Z mount and Cosina announced lenses for for Nikon F, Fuji and Canon RF. Can you still remember when Canon had railed against third-party lenses and didn't want to grant the licenses. Now a change seems to have occurred.
All in all, another very eventful week. I hope you like the articles and look forward to your questions and comments.
ciao tuxoche