Last week review 32-2023
|
Weekly review 32-2023 and this week the summer comes back with higher temperatures and lots of sun 😉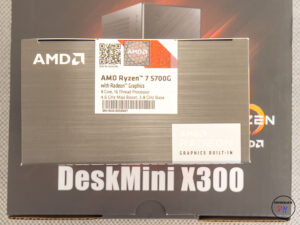 This week it was with the Asrock Deskmini X300 once again about EDP and my desire to be able to do my tasks in the home office with a small and power-saving PC, but also e.g. to be able to use this PC then also for video editing.
The X300 is designed for Ryzen CPUs and I chose the Ryzen 7 5700G because the difference to a Ryzen 5 was relatively small. With this, I practically have a CPU that corresponds to my desktop PC with the Ryzen 1700X in terms of CPU cores. The X300 board's features are sufficient, although one might wish for more USB 3.0 ports, as there is even a USB 2.0 port installed here.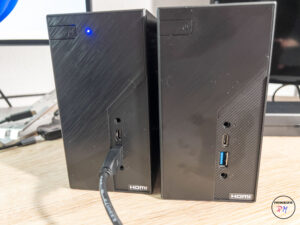 While this PC with 32 GB of RAM is excellent for office tasks, but also for Lightroom or Photoshop CC can be used, you have to make a small restriction in video editing, because the graphics unit is just not as powerful as a didizierte graphics card. If you lower the resolution of the preview in DaVinci Resolve a bit and place graphics-intensive changes in an Adjustmnent clip, which remains deactivated during the actual editing, then you can cut 4K videos quite well, even in 10-bit.
Overall, I am satisfied with the part and for homeoffcie alone you can certainly use a smaller CPU (5600G) and less RAM, e.g. 16 GB.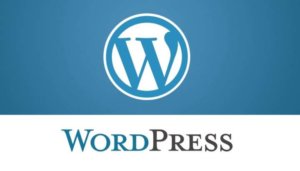 And then this week the version 6.3 of WordPress was distributed. Allerdimngs was this time no automtisches update as I have set it. I was a little surprised, but otherwise the installation on all 3 websites went smoothly. This new version has changed some things in the block editor and themes.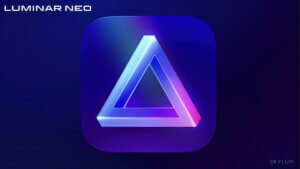 And then there is an offer from Skylum. You can still buy Luminar NEO, but also extension like Panorama or Upscaling with a discount of 30% until 08/15/2023. If you want to take advantage of the offer, then use the discount code TXH30 at the link.
All in all, another very eventful week. I hope you enjoy the articles and I am looking forward to your questions and comments.
ciao tuxoche