Lowepro m-Trekker bp 150 perfect fit for mFT equipment
|
The question of the right backpack, whether backpack or sling, is not so easy to answer. At the latest since the complete switch to the mFT system, I was also on the search.
Introduction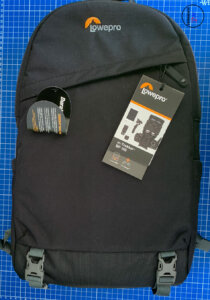 For my Canon equipment I had a Kata 3N1-30 as well as a Tenba Sling backpack. But the latter was too big after the complete switch to mFT, especially the compartments were just too big for the nevertheless quite small mFT lenses.
As an interim solution I had a smaller Manfrotto bag, but in the meantime the zipper made problems. After some research I came across the Lowepro m-Trekker bp150.
Also, I no longer wanted a sling bag, because of the one-sided load meanwhile back problems arise.
I have recorded a small video:
Space
The space in the fairly compact backpack is in any case sufficient and also important, there are enough dividers.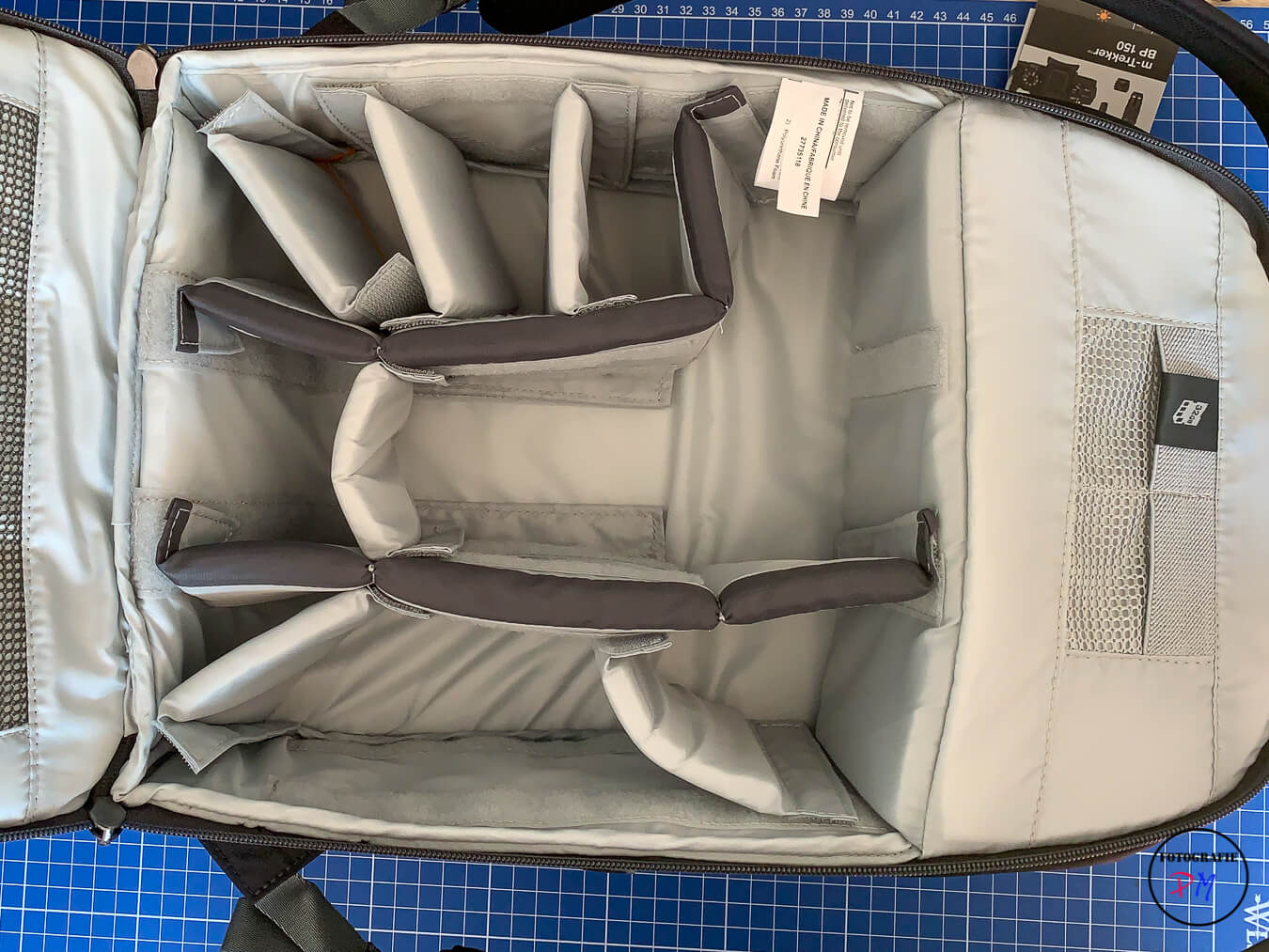 However, the compartments for memory cards could have been made a bit larger, because even from the small SD cards you can hardly get 2 cards in one compartment.
The lid then looks like this and can accommodate other small parts but also, for example, a tablet.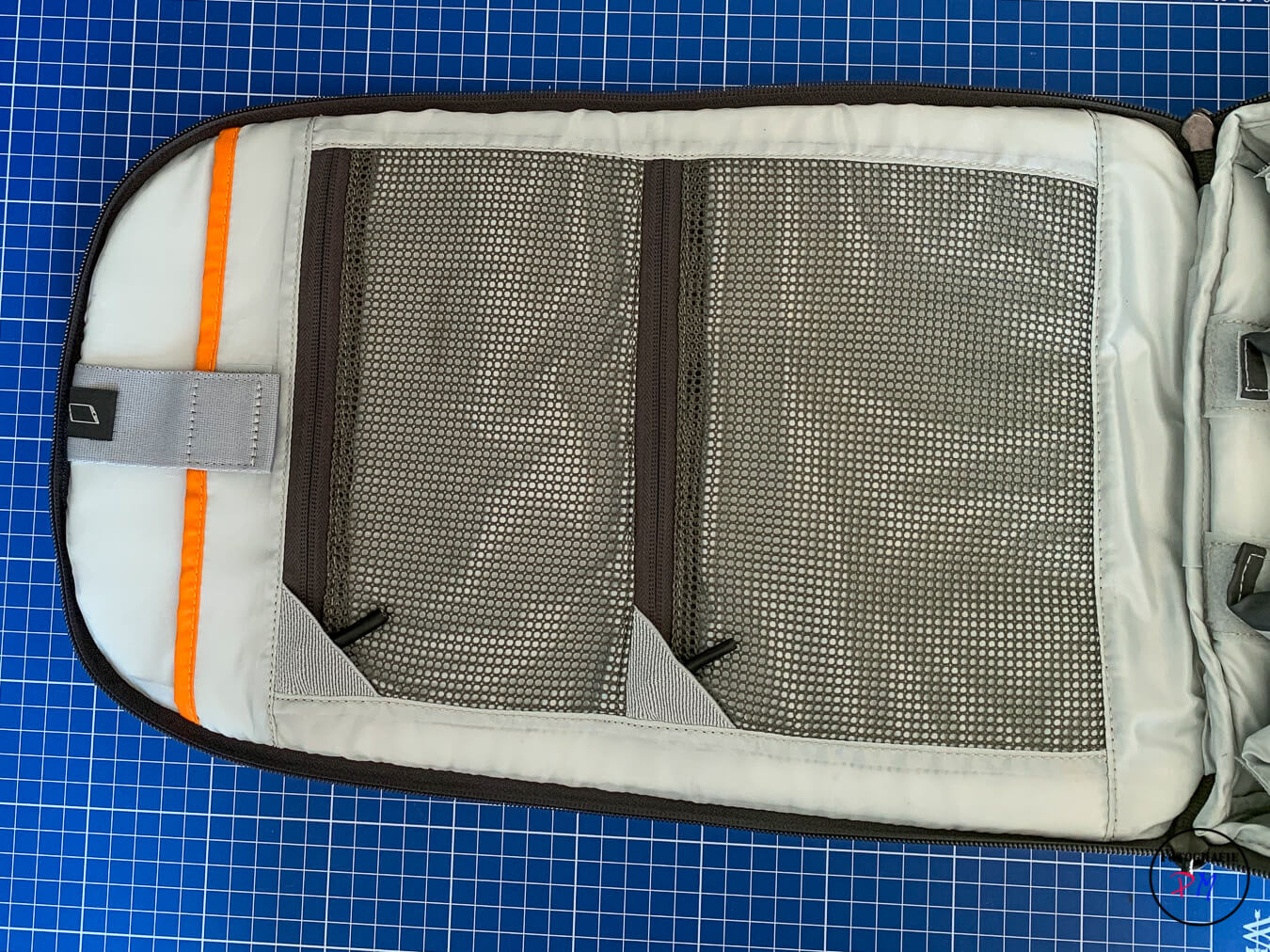 Preliminary assembly
I am mostly on the road with the Lumix G9 and shoot with the excellent zoom lenses. However, I now also have an almost complete set of fixed focal lengths, which I've been using more and more lately.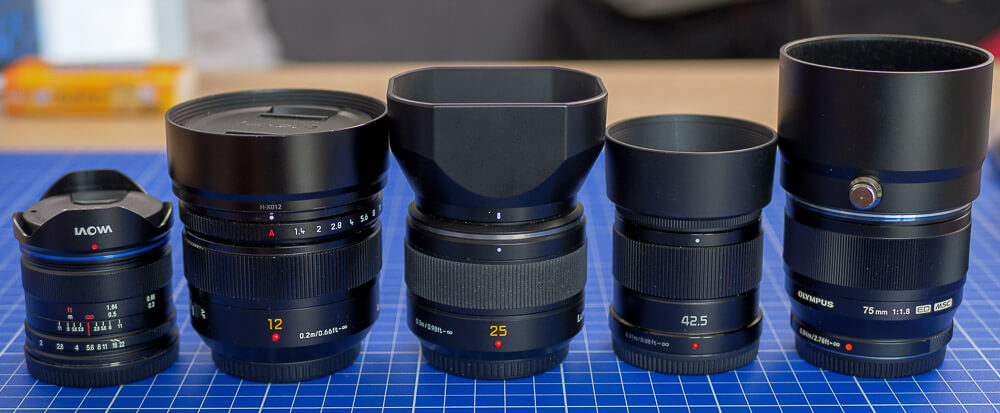 Now it was a matter of utilizing the space as much as possible and leaving nothing to be desired.
The first is the equipment with fixed focal lengths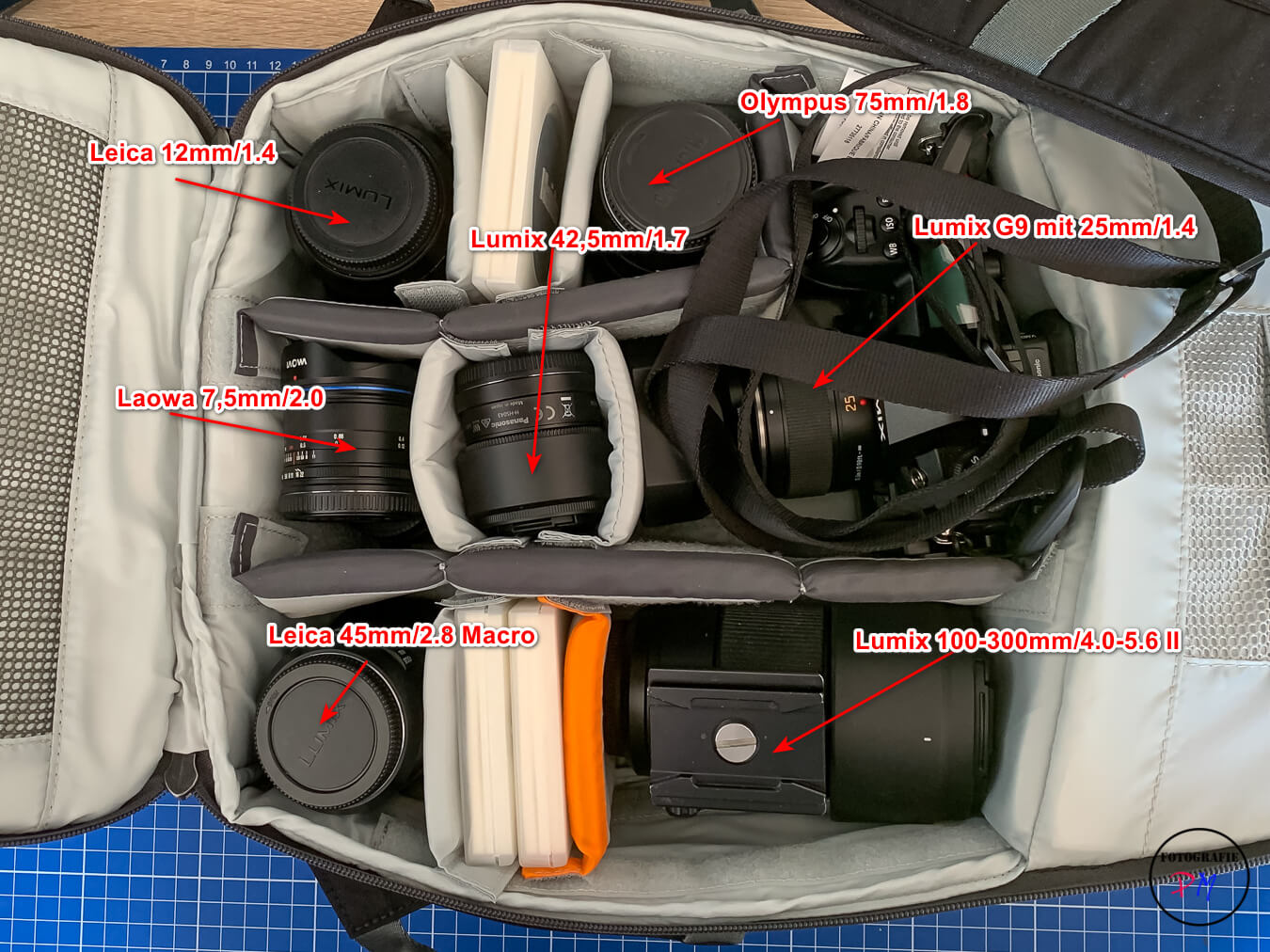 So all focal lengths from 15mm to 150mm are represented and additionally the Lumix 4.0-5.6/100-300mm fits into the backpack.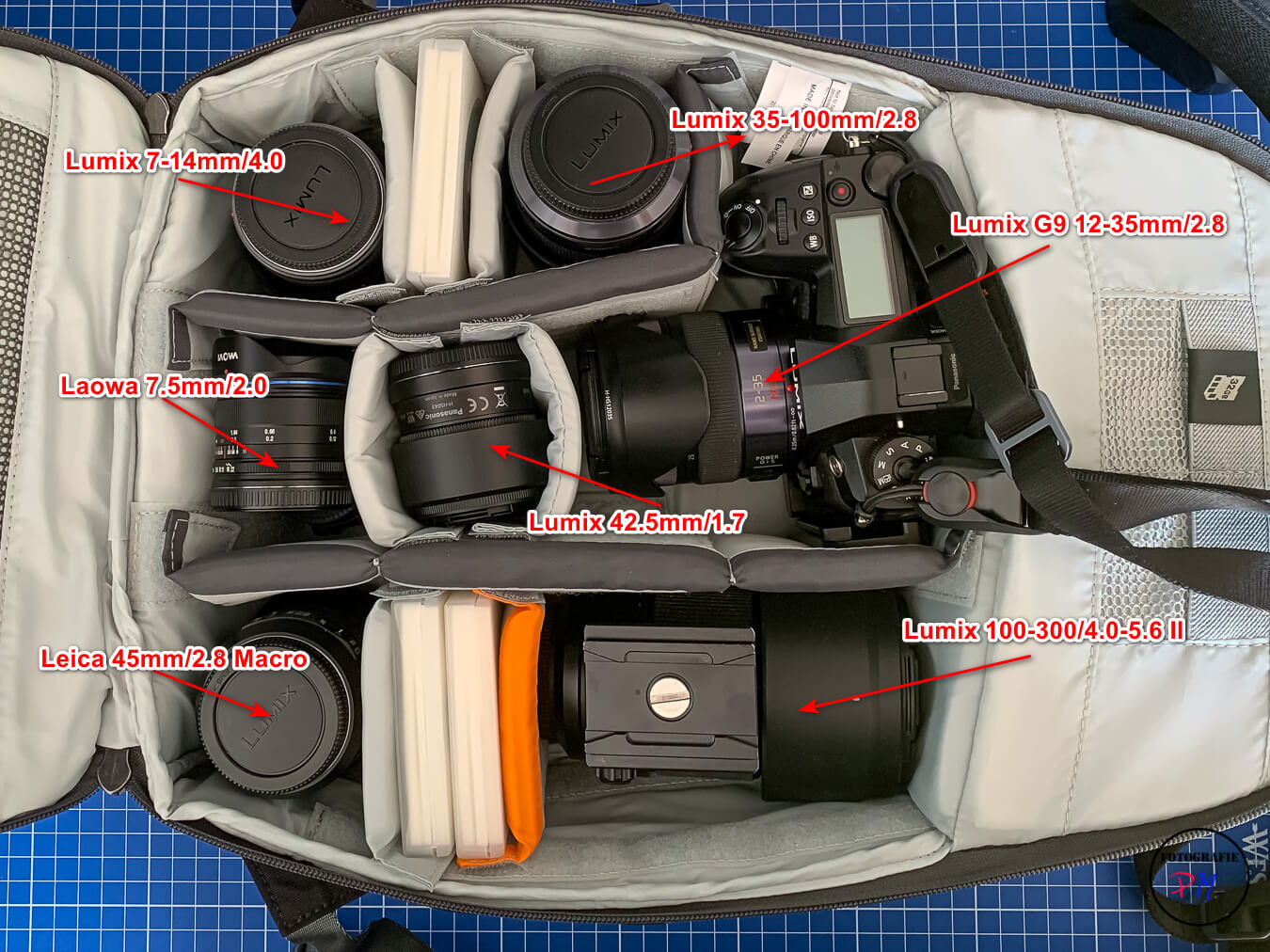 The zoom lenses include focal lengths from 14-200mm and there is still room for the aforementioned 100-300mm and the macro lens.
Spare batteries, microphone and the DJI Pocket 2 are stowed in the upper compartment.
Conclusion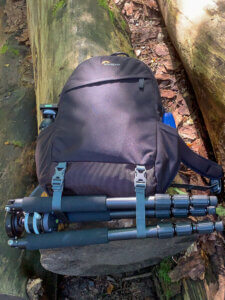 For me, the Lowepro is very well suited especially for an mFT equipment, if you can live with the restriction that main compartment can be opened against the body, ie the back. For this, you will usually put down the backpack.
Inconvenient I found the tripod holder, but not from the placement, but it is rather a problem of the compact dimensions of the backpack. Selsbt a compact travel tripod like the Feisol stands over and then restricts the carrying comfort of the backpack.
I still have to come up with something. But otherwise I am very satisfied with compact Lowepro backpack.
ciao tuxoche