Adobe releases AI masking function in Lightroom
|
Adobe releases new masking capabilities that will be available in Adobe Camera RAW, Lightroom CC, and Lightroom Classic.
Introduction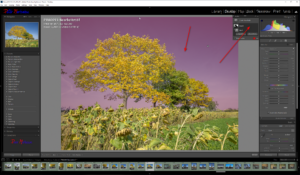 Already yesterday came the new version Lightroom CC for mobile devices, so in my case iPad and iPhone. The update for Lightroom Classic will force an upgrade for the catalog.  Is relatively rare that an update with the same functionality appears for both mobile and desktop versions.
It's about an AI assisted masking feature that should make it easier to mask the sky area or main subject, then edit it locally. The improvements were released as a sneak peek.
Now the final version is coming to both Lightroom Classic and Lightroom CC.
The sky as an object
In Photoshop CC as well as in other programs, there are already various AI-supported functions to mask and then replace this sky. With the new function, Lightroom cannot replace the sky due to the lack of layers, but I assume that the same program code is used here for masking.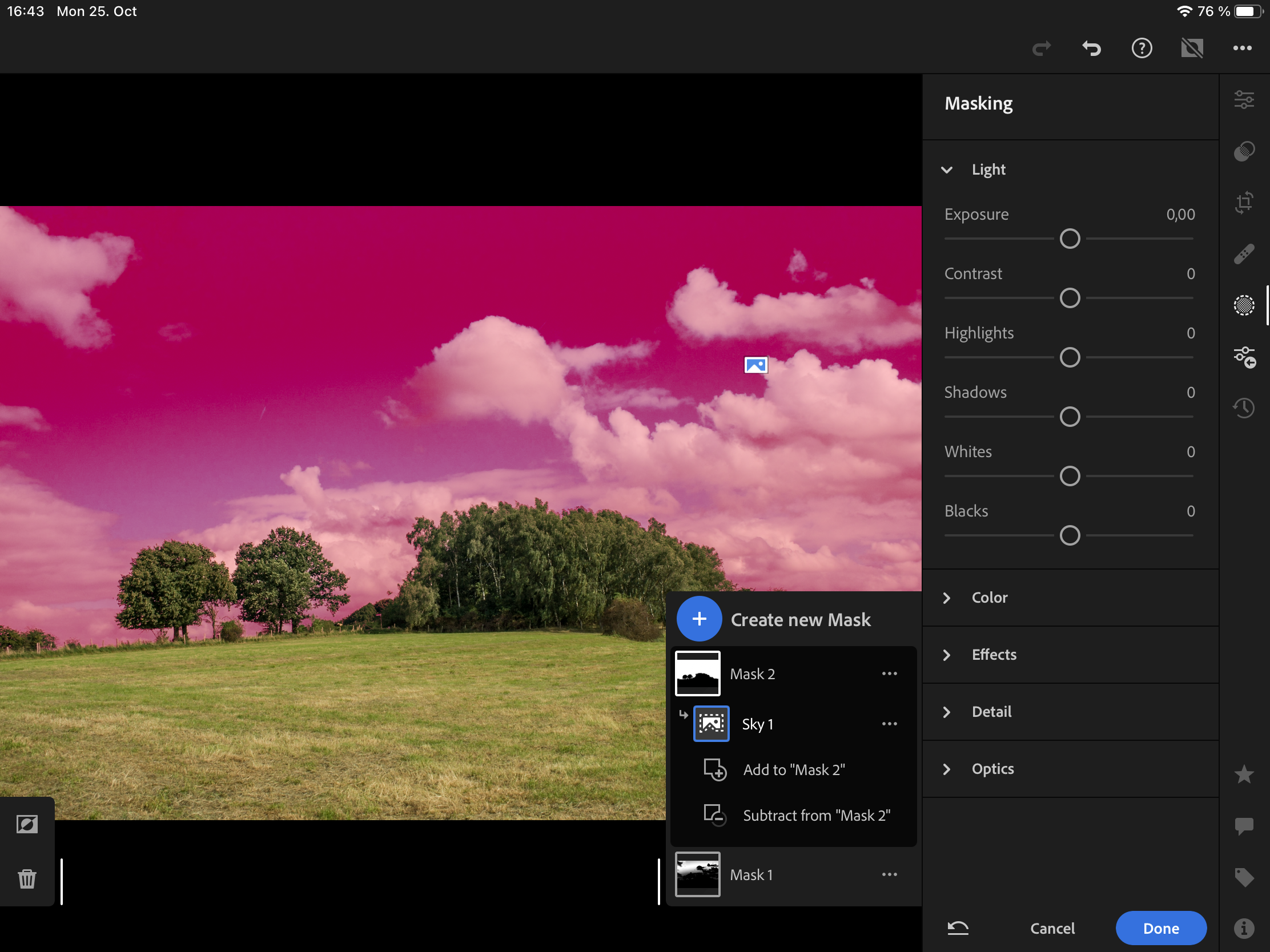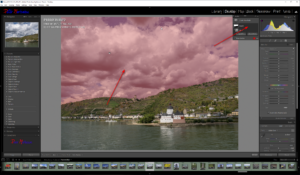 Masking the sky already works pretty well, even if it's not perfect. The selection of the sky area is automated and after that you have the option to combine other masks as well.  Of course, the automatic masking of the sky area does not work so well for fine branches, for example, and visible edges appear when increasing the contrast or other parameters.
Nevertheless, this first version is already very useful, and you can combine these masks with radial filters or others.
Very nicely solved I find the possibility to assign names to the masks defined in this way, almost like you know it from the layers in Photoshop CC. This makes it easier to keep track of many and complex masks.
Main subject
While this works quite well with people or groups, there can be problems with other objects: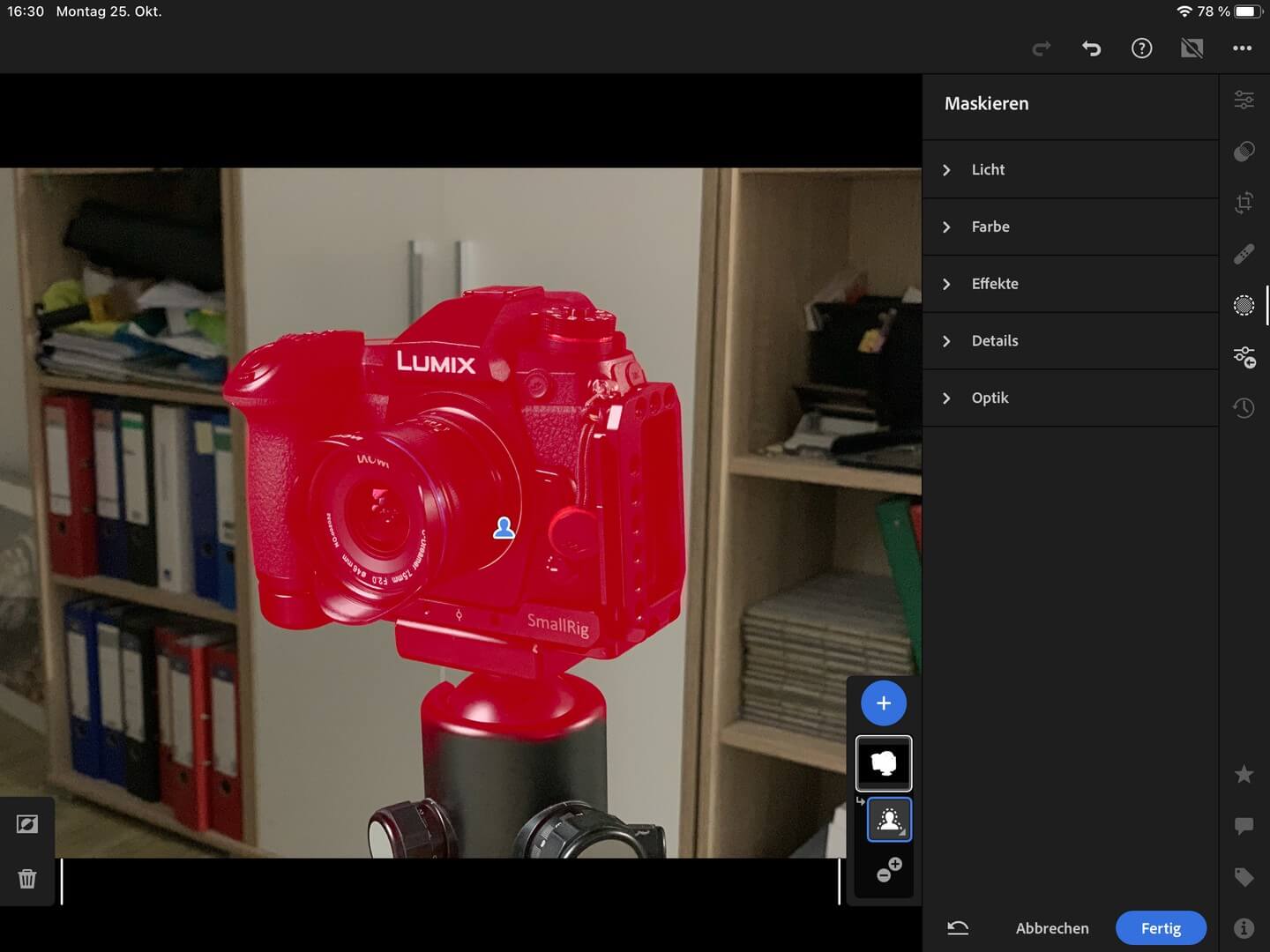 Here you can see that the program probably has problems to capture the subject correctly, just because of the color of the ball head.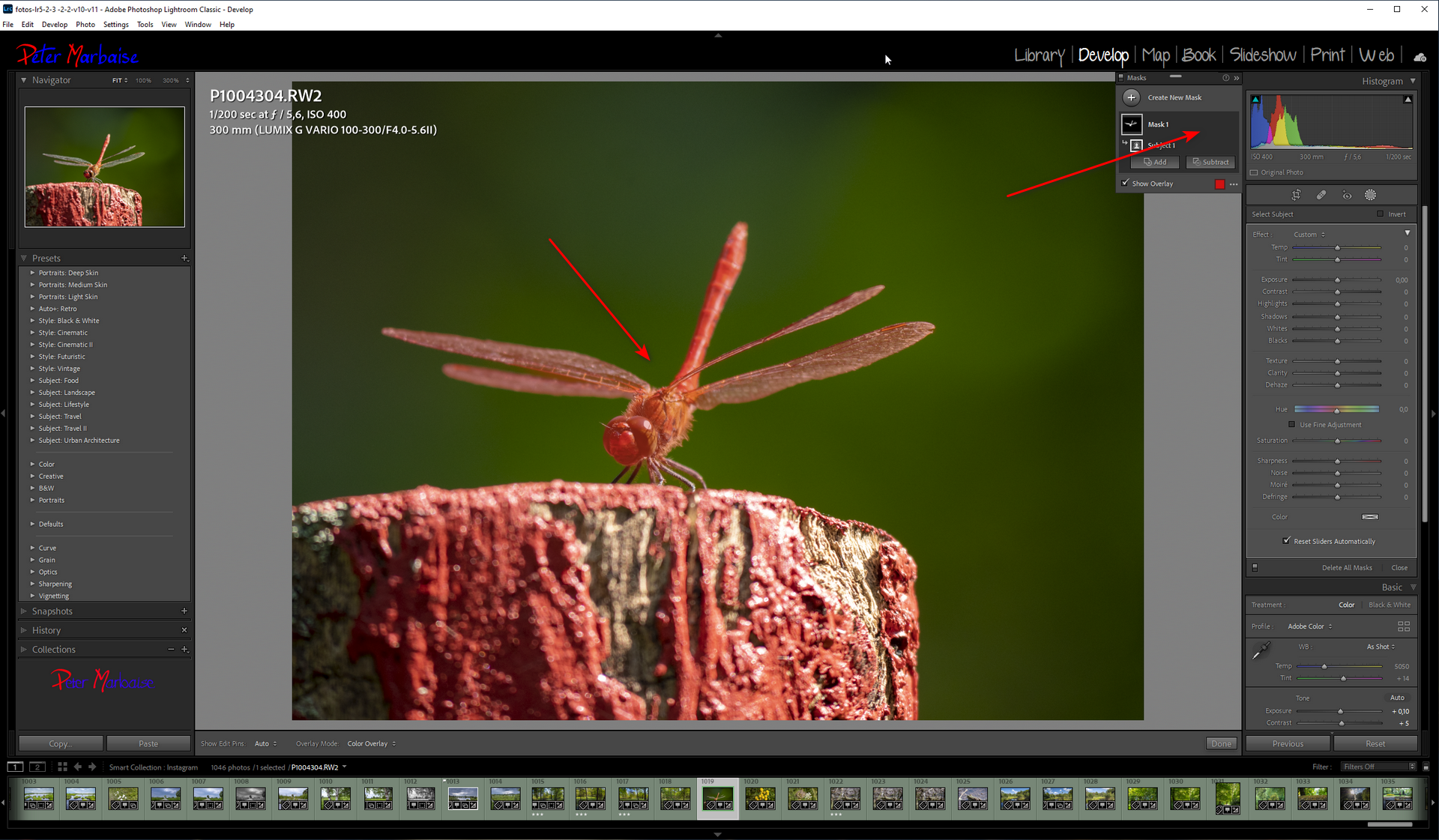 But it seems that masking works a little bit better on Lightroom Classic.
Conclusion
We will have to wait and see how good the new mask functions really are with a large number of images. Also and especially in connection with several masks, which can be combined. But all in all after a short trial one can say that the function is basically successful.
ciao tuxoche