Luminar 2018 as a Lightroom alternative
|
Post update on 19.Dec.2017
Luminar 2018 is annouced to be released on thursday and the program already is titled as a Lightroom alternative or even as challenger. This post will help to judge where Luminar 2018 wil sort in.
Luminar 2018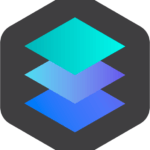 Luminar 2018 is a raw converter and announced for release on thursday and this time the program will be available for Windows systems for the first time just like recently released Aurora HDR 2018. Until the official release the program can be perordered at a reduced price.
Because of the latest changes in Adobe's Lightroom CC und Lightroom Classic software according to Macphum a lot of people asked for a DAM module mainly to substitute Lightroom. This could have benn supported by the companies website:
After the final release of the 2018 version a DAM modul is planed as a free update some time in 2018.
Windows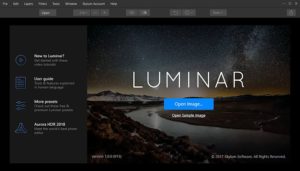 After download the installation on a  Windows 10 system works out without any problems and you can, even Luminar is a standalone raw converter, install plugins to use the program from within Lightroom or Photoshop.
I didn't measure the time needed for the programm to start, but after the start of the program or the open dialog you aks yourself right away if you started Aurora HDR 2018. Appearance and displaying the main elements are pretty much the same in both programs.
Loading a RAW file is quite slow, a 25 MB RAW file from my Canon 5D MK II takes arround 12sec. and i always have to click to get a full display.  ;-(
Presets
After loading an image Luminar 2018 presents a gui almost like nAurora HDR 2018 with a lot of presets for developing your images.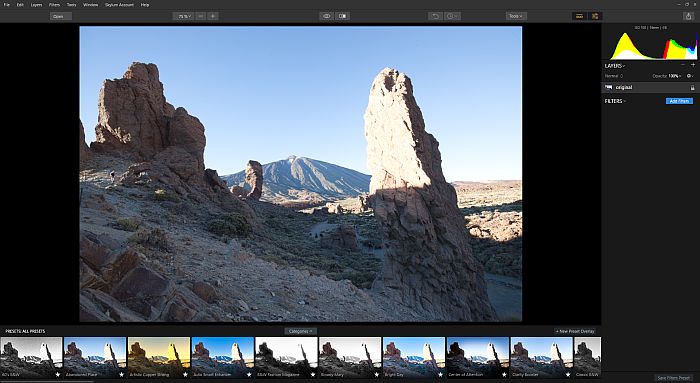 If you like presets for image processing here you find a lot of them and just like in Aurora HDR 2018 you can define the opacity of the preset.
Image processing
On the right side you'll the filter panel for all kind of image manipulation, like contrast,saturation,claritiy,exposure and so on. There a couple of new filters like the new AI filter which offer a quick devlopment of the main parameters and gives good results in most cases. While applying a graduated filter i couldn't tell a dfifference but using a correction filter for Dodge and Burn for example  i found this tool being a little faster compared to Lightroom Classic.
Those settings with a ruler there was like 1 sec delay even on a Ryzen 8-core CPU until the result is displayed in the preview window.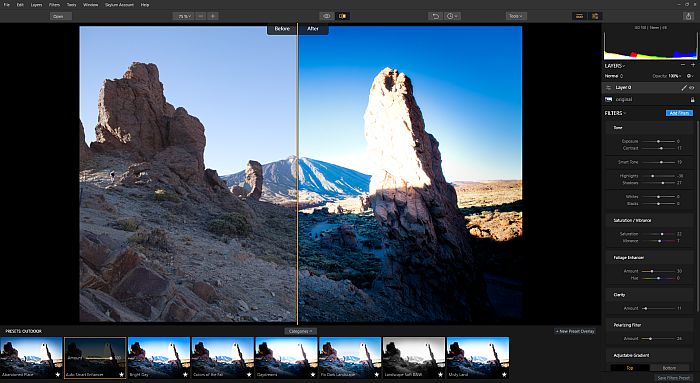 Just like Auora HDR 2018 Luminar 2018 offers layers, where you add a layer and for example seletivly apply changes just on a part of the image. But you can't save an aimge with layers.
LUT
LUT are mostly known in video processing, adjusting a video clip in color and contrast. Luminar 2018 can load those cube files and apply the settings to the image.
If you're used to work with presets a lot in Lightroom, now you can use LUT files. There is a third party tool to convert the Lightroom presets to a LUT file to be used in Luminar 2018.
DAM
The digital asset management were Luminar 2018 likes to score  with is a plan only, even though the company aleady provides screenshots for the upcoming modul. We have to see how the DAM is implemented in the system and for sure there will be a need for importing images first.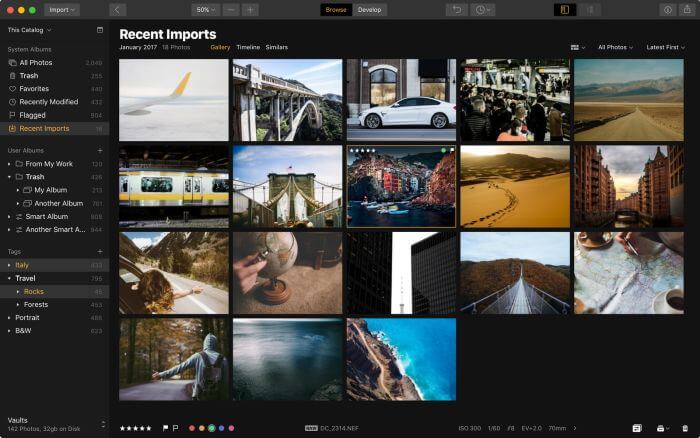 Criticism
Luminar 2018 will give you results after a short term of practise with the program especially if you're happy with the results of the built-in presets, but there are some missing features:
The result of the image processing can't be saved like in RAWTherapee or Lightroom with a side-car files, only an export as JPEG/Tiff is possible
Opening a second image will close the first i was working on without any warning or question to save the results
Just like in Aurora HDR 2018 there is no 16-Bit Tiff export
The workspaces are missing just like the option in the vignette filter to place the brightest point of the vignette somewhere else and not in the middle (this is showed in the tutorial videos and i guess they were done on Apple Mac systems)
Lacks the opportunity to export a JPEG images with a smaller size than the original resolution
Too me the Windows version is released under preasure if you look the missing 16-Bit option and some features mentioned in the tutorial videos.
Update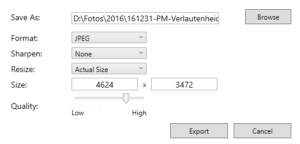 On friday 24 the company released another update which added the missing workspaces to Luminar 2018. There are workspace presets but you also can define your own presets. And in addition they addeed some more options to the export dialog. Now you can define size and export quality for the JPEG export, but the 16-Bit tiff export still is missing.
Update
Meanwhile they (finally) implmented a 16-Bit Tiff export and you resize the image during export, for example to export an image with 2000px on the longest edge for posts on sical media.
Conclusion
There is a bad feeling about the software because there are a couple of missing features, which are needed every day. So at the moment i can't advice Luminar 2018 at least the Windows version. On the other hand it's sort of brave to challange the main competitor, but in my opinion Luminar 2018 is far away from being a substitute for Lightroom. But i'll take a closer look on this software after the DAM modul is implemented.
What do think about Luminar 2018? Give it a try right now or better wait and see the development? Drop me your comments and question.
ciao tuxoche