Last week review 32-2022
|
Weekly review 32-2022 and still it is quite hot but above all rain is missing at all corners and ends, so that the rivers and lakes are replenished 🙁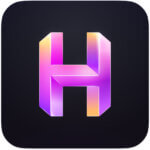 This week, after the final version of Luminar Neo and its HDR Merge module, a comparison between different HDR tools was announced. Of course I waited with this comparison until the final version, because I still had problems in some places in the previous version.
The very extensive comparison considers beside HDR Merge of course Lightroom Classic, Photomatix Pro and SNS-HDR Lite. Originally, Photoshop CC should also be
included in this comparison, but since preview and finished HDR differed so much, I decided not to use it.
All tools deliver quite neutral results with only a tendency in brightness. Lightroom seems to produce quite bright images by default, while Photomatix and SNS-HDR produce darker images. But since all tools (can) create either DNG or 16-bit Tiff files, this is not a problem for further processing.
And in my comparison Photomatix made the race, but all tools were so close together with only 1 point difference that you can really say that there are 'no bad tools'.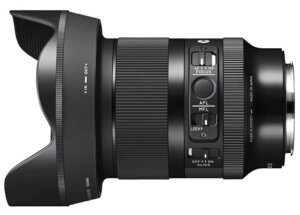 Then this week Sigma introduced two new fixed focal lengths for the L-mount as well as Sony E-mount. Once we are talking about 20mm/1.4 and the 24mm/1.4, so both very fast.
As we have come to expect from Art lenses, both lenses are of high quality and are not even that expensive for the speed they offer. However, I am very satisfied with my 24mm/2.0 of course also from Sigma.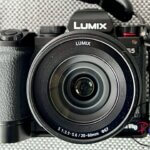 You know the L-mount association that makes lens from Leica, Pansonic and of course Sigma accessible for the various full frame cameras. Now, however, Leica and Panasonic have announced a collaboration in camera construction as well. They really want to develop a joint camera with L-mount. It will be interesting to see what comes out of it.
All in all again very eventful weeks. I hope you like the articles and I am looking forward to your questions and comments.
ciao tuxoche