Last week review 12-2022
|
Weekly review 12-2022 on a wonderful week with very pleasant temperatures, however, wideder much too dry. We will feel that when summer comes.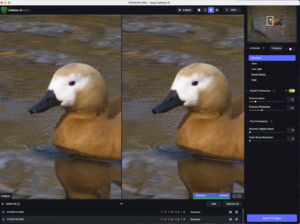 This week it was all about Topaz Denoise AI, which was released this week in version 3.6. While the change from the 2's version to version 3.5 was already quite a big jump, now it's smaller changes.
Nevertheless, such tools are important, because they can reduce as specialists the ISO Rausche n, as you can hardly get it under Lightroom. In this respect, it is of course much easier to treat a shot with a high ISO setting first with Denoise AI before processing it further.
The actual Denoise treatment has hardly been changed, although shots with extreme ISO values from the G9 seemed a bit better denoised to me in version 3.6.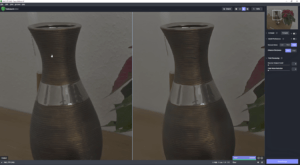 The improvement in the iPhone shots in DNG format I could not understand now so, especially because you get very dark views when you open in Denoise AI, because it is the iPhone always SmartHDR shots.
Also the change of the "Save Photo" dialog, which now allows overwriting the file, is not so great now. As I said, the update is free, in that you can install it of course, but it contains only marginal changes, some of which you can hardly notice without direct comparison with the results of the previous version.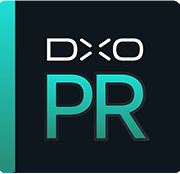 While we're on the subject of denoising, DxO has also released a version 2 of its PureRAW denoising tool. Not only can DxO PureRAW 2 act as a Photoshop plugin, it can also edit RAW files directly from the Explorer context menu, for example. And following the general trend, the program is also available for the M1 chip in the MacBooks, so a faster result should be expected here if the chip's capabilities are exploited.
Maybe I will download a test version, but 129,– € for the tool are not exactly cheap.
All in all again very eventful weeks. I hope you like the articles and look forward to your questions and comments.
ciao tuxoche