Last week review 43-2020
|
Weekly review 43-2020 and this week the weather reminds of early summer, if it weren't for the stormy wind 😉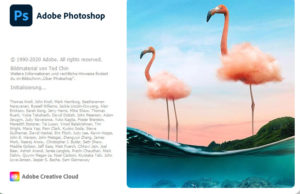 This week was of course dedicated to Adobe Max, but this time it was virtual because of Covid-19. Adobe presented here the new versions of Adobe Photohop CC 2021 and Lightroom Classic V10.
According to Adobe, both programs of course bring further general performance improvements, such as better use of the GPU. And in the Lightroom development module I can say that the use of correction brushes as well as the gray gradient filters seems to run more smoothly.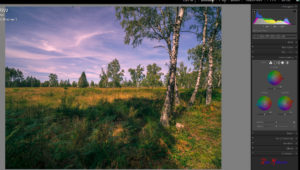 The most important new functions of both programs, the new Color Grading Panel in Lightroom and the sky swap function in Photoshop CC, had already been announced in advance. The function to exchange the sky in a photo is of course a clear shot in front of the bug of Skylum and their Luminar 4. And with Photoshop CC it works at least as well.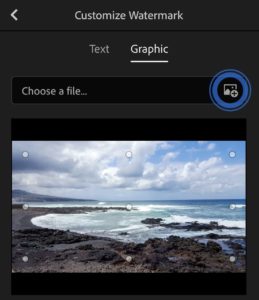 Then, besides the support of additional cameras and lenses, there were also changes in Lightroom CC, e.g. on a smartphone. Here, finally, the option was provided that watermarks may now also be graphics that are added to the image during export. Now I can post photos with the iPhone, and the photos no longer differ according to which device they were uploaded from.
But one thing is for sure, all software producers will more and more rely on the support of AI to get better results on the one hand, but also to simplify the handling of the programs.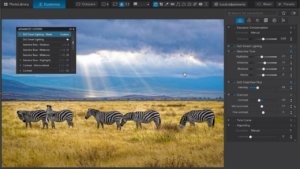 But DxO has also used this week to present DxO Photolab 4. I already presented the version Photolab 3 here. Currently Essential Editon is available for 99.99 € and the Elite Edition for 149,99 €. But one of the new features is probably a noise reduction, which probably works with AI (again). But this is reserved for the Elite Edition. In addition, the workstation should now be fully configurable and of course newer cameras are also supported.
The noise reduction is really very well done, although there are voices saying that the new Deep Prime function doesn't show such significant improvements.
All in all a very interesting week again. I hope you enjoy the articles and look forward to your questions and comments. And otherwise you have to say "Keep your distance" again
ciao tuxoche