A video head from SmallRig
|
If you're looking for a small, compact and lightweight video head, you might be right with the SmallRig 3457.
Introduction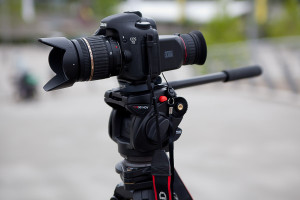 Who follows this blog, knows that I am among other things with the Feisol 3442 and the Arca Swiss p0 head on the road. A nice and especially lightweight combination. On the Arca Swiss p0 sits a Novofelx Q-mount and there can then also all cameras with appropriate compatible plate or even better L-angle very quickly attached.
This is a useful combination for the field of photography. However, if you also want to record video clips from time to time and lately even more often, comes with such a kombination not so far. For on the road I wanted but in any case not such a monster as then 501HDV video head, which I once owned.
I recorded a short video about it:
Small and compact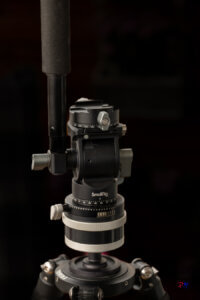 During my research, I stumbled across the SmallRig 3457, which fit the dimensions of the travel tripod, is very compact and does not weigh as much as a regular video head.
Of course, in view of the size, you have to compromise on the load capacity and there was also the question of whether pans really turn out soft, as the advertising would have you believe. However, I personally have not experienced any disappointment with SmallRig.
The Smallrig seemed to beiten exactly that, according to the manufacturer is designed for a maximum of 5 pounds Trageicht, so should my Lumix S5 can easily carry. I distrust such optimistic information in principle, but if you assume half, you are on the safe side.
Features and use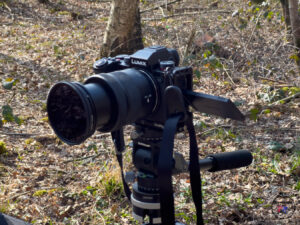 Fortunately, the video head first takes all Arca Swiss kompatiblene plates or L-angles, because when you're on the road, you rarely have a cage around the camera. And it is really only about smaller pans and smooth movements up or down.
This has the advantage of being able to use the video head equally well for the photo area, when it comes to taking pictures in portrait format.
I have the head mounted on the Arca Swiss p0, so I can then directly compensate for a not straight stand of the tripod.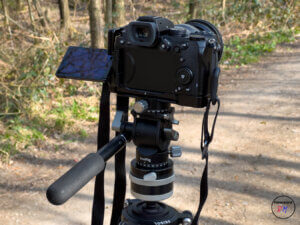 The head can be rotated above depending on the used quick release plate to achieve an optimal Alrichtg.
For panning there is a telescopic arm that can be extended in 3 steps and thus more than sufficient.
Whether I really use the 1/4 inch thread with this small head, for example, to attach other accessories, such as an external monitor I have not yet tried.
Conclusion
The SmallRig 3457 can't replace a larger video head, of course, but for occasional clips with very small luggage, it's more than adequate and holds the larger full-frame camera for me. For support, you can also push the top plate slightly forward or backward to have the center of gravity back in the middle. For me the optimal add on for small travel tripods
ciao tuxoche