Last week review 48-2022
|
Weekly review 48-2022 and this week it finally got cooler, even if November was way too warm and had too little precipitation 🙁
This week was about the conversion of my self-built NAS to a 10GB network, because the components for it are now quite cheap to have. The goal should be to achieve on average when copying or reading from the NAS much more than 500MB/sec, so that e.g. videos can be edited directly from the NAS and also my photo collection no longer necessarily leigen locally.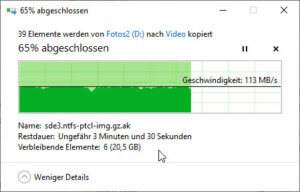 With the normal GB Ethernet things are relatively easy. You usually reach 100-115 MB/sec, which is about the maximum. Unfortunately, I had upgraded my Openmediavault NAS during the pandemic, because there was hardly anything else available, but unfortunately I used several so-called SMR disks in my SnapRaid configuration. This resulted in me only achieving between 75-80 MB/sec when writing/reading to the NAS. By reconfiguring I got back to 115 MB/sec.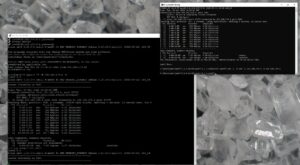 But now it should be much more. Theoretically transfer rates of 1200MB/sec are possible. Even if you subtract the overhead, it should still be more than 900MB/sec. And that's much more than even a SATA SSD can achieve.
In a first attempt I tried it with 2 Asus XG-C100C cards. While Openmediavault recognized this card immediately and loaded the appropriate kernel module, I had to download and install the appropriate drivers for Windows 10 first. Since I was the only user of the NAS and wanted to have a peer-to-peer connection at first, I connected both systems directly with a CAT 7 cable, although the standard only requires CAT 6. But to cut a long story short, with appropriate iPerf3 measurements I was far from 10 GBit. But how it went on, I report in part 2.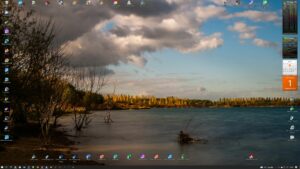 I am currently reinstalling my desktop computer with Windows 10 after more than 2 years. This is also a consequence of the NAs upgrade, because until now I had images lying locally, but unfortunately an older hard drive I used for this reported problems here. So I took the opportunity to reinstall cleanly. Despite all the backups, this is always a lot of work. The individual programs that one had installed are downloaded and installed quite quickly. But a lot of work is then done by the settings.
Still, Lightroom Classic, Photoshop CC, the Affinity Suite, Denoise AI, PTGui, Helicon Focus and Photmatix are installed and set up. And you need it soch from time to time, so here's an Office.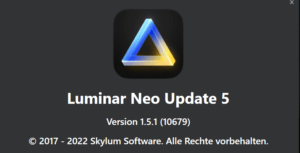 Then this week Skylum has released Luminar NEO version 1.5.1. This version contains mainly probably improvements in the Supersharp AI extension. I'll take another look at that because at the time I prepared the article and video, this extension for Windows wasn't even available in beta stage.Furthermore, there are supposed to be a number of bug fixes and also optimizations software, which might make it a tiny bit faster. Before I forget, I don't have Luminar AI installed now, but only NEO.
All in all again very eventful weeks. I hope you enjoy the articles and look forward to your questions and comments. And of course I wish you and your families a happy 2nd Advent.
ciao tuxoche