Last week review 23-2020
|
Last week review 23-2020 and this week it was very warm and even while it rained a little bit it is still too dry 🙁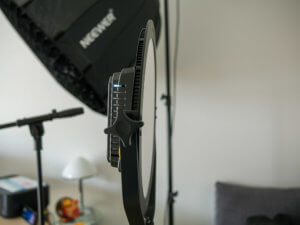 This week video was topic again and especially video lights fro my weekly blog post. This i reviewed the FaclonEyes SO 28 TD video light, a video light with a very flat design.
With this flat design the video light can be used where is not enough space, because the video light has a light emitting area of 28cm in diameter and delivers a pretty soft light. This way you don't have to use a softbox like with a regular video light. This advanatge counts even more on the other versions of this video light type with 48 or even 60cm diameter. But htose lights are of course even more expensive.
The FalconEyes modells are delivered with a bag and a power adapter. This makes the lights very usable on mobile locations. Since the lights can be powered with Sony NPF compatible batteries so they are very mobile and flexible in usage.

I already reported on  Topaz Denoise AI  which in my opinion delivers very good results for reducing noise in your images. In particular with high ISO settings and/or smaller sensors like with my Lumix you have to denoise the image in some way.  At the time of my report Topasz had a special offer on Denoise AI so i bought a license. Now Topasz again offers Denoise AI and also other tools at a reduced price. This might a chance for you to get the tool right now and Topasz also implemented a masking functionm in the new version 2.2 which allows to apply the noise reduction only to parts of the images.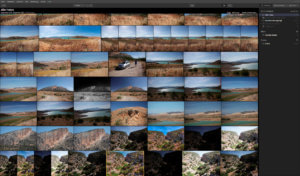 Yesterday Skylum launched a sales offer for Luminar 4 in different bundles. which are available at reduced price. The base package is sold for 79,– €. With this you can process your images in Luminar 4 with the different AI supported tools. I like to mention the tools for landscape photographers like  Sky Replacement, AI Accent and the  AI Sky Enhancer.
But even for portrait photographers there is a AI supported function available.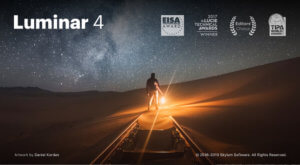 Luminar can be used as a standalone program but also as a plugin for different application including  Lightroom and other programs.
You can try the program and download a  Demo version to judge yourself if the program fits your needs and workflow. If you want to use the offer you can place an order via this  Link to get a additional rebate of  10,– € with the CODE TUXOCHE .
But anyway this was an interesting week  and I hope you like the blog posts and i'm looking forward to your questions and comments. And of course keep the distance to each other.
ciao tuxoche