Last week review 4-2017
|
Last week review 4-2017 and its unusual cold, but at least the snow here in the plain melted almost .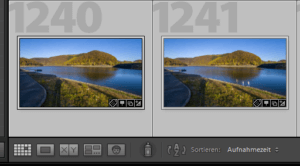 This week i took a look on howto render a timelapse video with Lightroom because of a recent blog post from Adobe. The timelapse video is rendered with some templates, which are for download in the article, in the slide show module.
These templates cover 15,25 and 30 FPS and must only be  imported in the template browser. These templates reduce the time for one image to show up in the video to 1/15,1/25 or 1/30 second. But the templates won't change the general features of the slide show video export which is limited to 1080p which seems to be somewhat out-of-date talking more and more about 4K videos. 🙁
You'll get a good result if you synchronize the development settings of all base images, but Lightroom needs a very long time to render the video. In the example i used Lightroom needed almost 1 1/2 hours to render the video with 390 base images shot with the Lumix G6. This is far too slow. And you'll miss features like zooming in or define a pan movement in the timelapse. Other tools, like the freeware TLTools do a better job.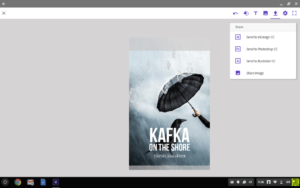 Image processesing can be done to a certain degree on mobile devices. Besides the smartphones and tablets the are the Chromebooks, which sort in between a tablet and a regular notebook in terms of performance. The  Chromium operating systems supports some Android apps. This seems to be an upcoming market for Adobe making the favorite mobile apps available for Chromebooks. So maybe you wan't to try out Photoshop Mix or Lightroom Mobile on this system.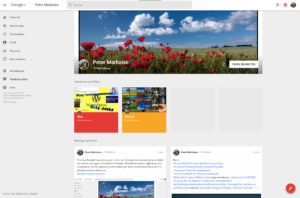 The most annoying news this week too me was the roll out of the new Google+. The new layout was available for quite some time, but since i didn't like the layout and the app functionality i stayed with the old Google+ Since wednesday there is no choice anymore, Google forces all users to the new layout.  The new version seems to be slower and harder to handle. Sahring an imte you're asked in a first window if you wan't to share this item on Google+, getting into a community a new browser window is opened and so on. But i bet Google will ignore a lot of users opinion for giving them back the old version.
But anyway this was an interesting week and I hope you like the blog posts and i'm looking forward to your questions and comments.
ciao tuxoche