Vacation and no recharger
|
As a reader of this blog you probably noticed that i've been on vacation. But soon after arrival there was some sort of panic, because i forgot my battery recharger for the Canon 5D MK II 🙁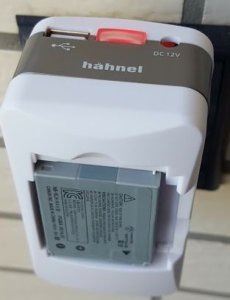 For my Lumix G6 the battery recharger is in the foto case, i packed USB cables for my tablet/smartphone for recharging and even for my GPS logger Holux M-241 i took a battery recharger for my favorite eneloop batteries. But for the Canon 5D  i simply forgot the recharger. If you own a battery grip you probably wouldn't worry at all, because those grips can be driven by regular AA size batteries, which are available almost every on the world. But this situation should be different on Canon's LP-E6 battery type. And i denied the question for myself having 2 spare batteries should be enough for the whole trip.
Now Tenerife is not out of the world and besides a couple of Lidl markets there also are two Media markets on the islands, but to make it short, they couldn't help me. But a tiny store almost at the beach could help me with the Hähnel Ultima Plus universal recharger for all kinds of Canon batteries.
Shipments includes two plates, one for the usual european power plug and one to use in Gret Britan/USA. Additionally the is a car recharger cable.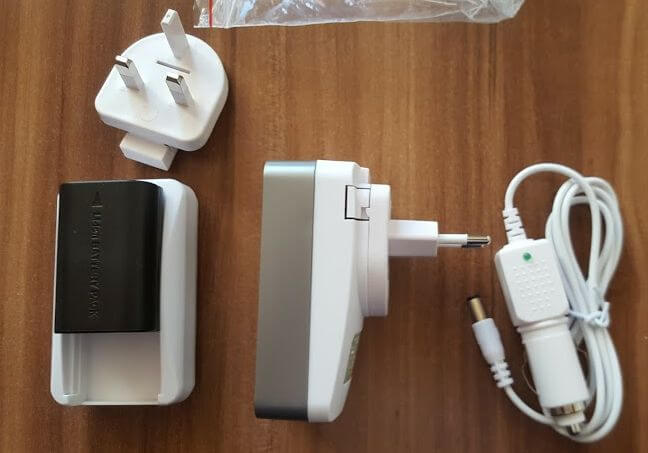 On the back site of the device you plugin the plates for the different battery types where 3 are icluded. With these plates all kinds of batteries can be recharged in the devices, aslo my LP-E6 for my Canon 5D MK II and for example the  NB-6H for a small point and shoot  Powershot camera. The Ultima Plus is also available for Nikon and Sony cameras.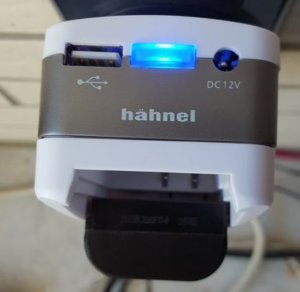 Recharging batteries from the original manufacturer and from other manufacturers (Ansmann) is no pbolem and done in about 2 hrs signaled with a red LED on top of the device. Chargeing the small battery from the Powershot camera worked out too.
Very comfortable is the USB plug on top of the device which allows chargeing of a smartphone or tablet.
The only drawback i can state is labeling of the plates for the batteries. According to the very short manual they should be labelled according to the fitting battery types, but at least on my gear i only find the name of the plate, no hint about fitting battery types at all. This might lead into a physically fitting battery but no chargeing.
But apart from that this is a useful device and with a price tag of arround 40,– € even cheaper than one originally from Canon. What do think about those alternatives? I would like to hear from and place your questions into the comments.
ciao tuxoche