Windows 8.1 and the BAD_POOL_HEADER
|
If you nknow my article series about [post id=213]data backup[/post] you knwo, that i backup my fotos to an NAS and the NAS itsself is backuped to USB 3.0 external drives in regurlar periods.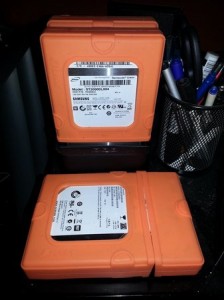 Like posted in the [post id=205]article[/post] i backup on a NAS automatically when the operating system Windows 8.1 is shut down. The NAS backup NAS is started automatically when the external USB 3.0 drives are turned on.
Lately i recognized a BAD_POOL_HEADER error backing up to the external USB drives, especially when backup a larger number of images from a photo session. Annoying because the backup was not finished correctly and because Windows was not shut down.
Searchin in google you'll find older articles like this on Microsoft. They identify the Avira scanner as a cause of the problem. I use ths scanner for a long time now and with the relase of Windows 8 the scanner was not compatible, but the new release should be at least according to the webiste.
So i started to reinstall the drivers for USB and the chipset. A new try to backup ended in a new BAD_POOL_HEADER ;-(
After this disappointment i attempted to deinstall the Avira scanner, started another backup and this time the backup finished without any error message 😉
To verify this result i did a cross check. I backed up all my images and this means alomst 800GB of data to the external USB drive after deleting on of the 2 backups. And this backup finished without any error, too. No i'm guessing if the Avira scanner is really the cause of the problem ;-), the scanner had something to do with it since only a reinstalll did help.
Did you make the same experience with the Avira scanner or could you analyze the cause from the memory dump? I just hope that backup will run like defined.
ciao tuxoche