Do they always have to be original batteries?
|
Everyone who takes pictures or films will sooner or later at least think about a spare battery for his camera, and that's when the question arises.
Introduction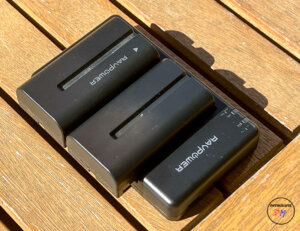 With every camera, especially the very compact ones, you will think about having a spare battery with you just in case. If video recording is then added, it may be gladly also more than 1 spare battery.
And of course we also want to have batteries for video lights or the flash, but here we are talking about regular batteries or rechargeable batteries in AA or AAA format. The batteries for the cameras are a bit more special. Nevertheless, I have made very good experiences with the Eneloop batteries, especially with the regular batteries in AA size.
Original batteries the big rip-off?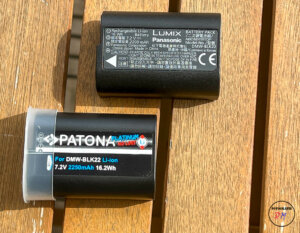 If you think about batteries for your camera and also about the batteries of other manufacturers for the batteries, first of all the big price differences are noticeable. And then you might hear the argument that with a camera price of 1.000,– € or even more, the price for a battery is hardly noticeable.
However, I have to say that in my opinion all manufacturers go a little too far.
At the beginning of March, I bought another original battery for my Lumix S5 and paid €69.90 for it. That's a hefty price and last week the price was an even 89.90 and has now dropped to 77.90 €. But prices in the range of about 65 € and more for a battery are not justifiable in my view.
Batteries from other manufacturers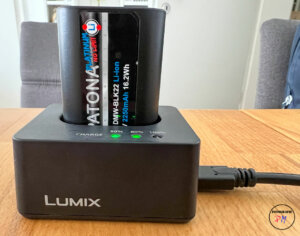 Especially with the price, you can see that there are other ways. The Patona batteries shown here I got practically for half, so about 35, – € per battery. Now, of course, it is argued that the third-party batteries often do not last as long, i.e. have a lower capacityä, than, for example, in the case of the battery for the Lumix S5 the 2,200 mAH.
And indeed, the mentioned Patona do not last quite as long as an original, but the difference with the original was negligible. So if I get about 90% of the power of the original battery but pay only half the price for it, everything is fine again from my point of view.
And in the meantime I bought 2 replacement batteries at Akkushop.de, which were even more presiwerter with 24, – €, and nevertheless practically as long through-last as the Panasonic original.
Safety and longevity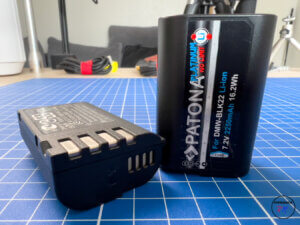 A frequently heard argument against the use of third-party batteries is safety.  Like every camera manufacturer, Panasonic also points out in the instruction manual to only use original batteries.
As far as safety is concerned, I have experienced it up to now once that a battery to the GX80 swelled up and I had problems to get the battery out again.
If you don't torture the batteries in a fast charger or a charger that doesn't turn off the charging current when the battery is full, then that should be the exception. Nevertheless, I go and leave the battery not in the camera, in any case not if I know, the next few results no Gelegenehit to photograph.
As for the longevity, I had until today in all the years once a battery that unfortunately already after a year in use had virtually no capacity. In this respect, I would not necessarily support statements about a longer shelf life of original batteries.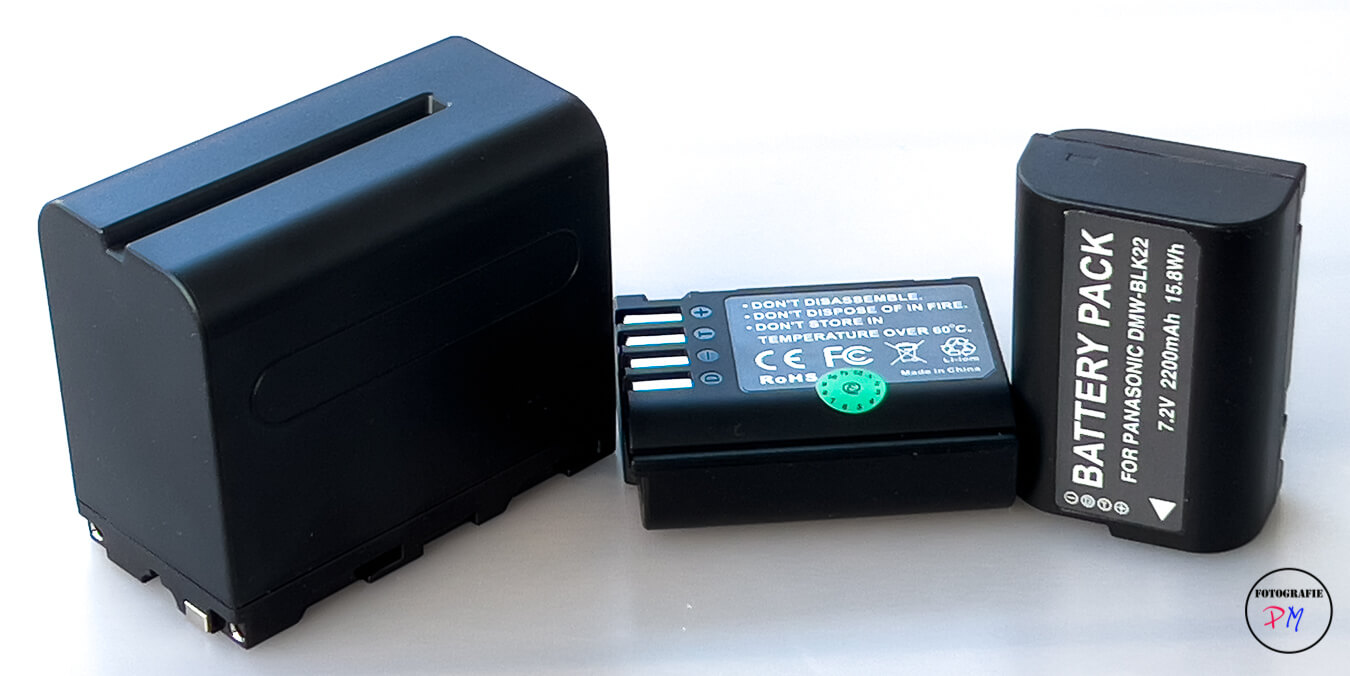 However, you can support the longevity of batteries by neither discharging them deeply nor charging them fully all the time. With the Lumix S5, each bar of the battery indicator in the display/viewfinder corresponds relatively exactly to 20% charge status. If I make sure that the battery with one bar of remaining energy is replaced with a full one, I don't discharge to the limit. And with the charger, I can also get a good reading of the 80% fill. Of course, when going on a big tour the next day, I also charge to 100% full.
Conclusion
One can m.E.. Batteries of known Fremdherstllern for the camera use, especially if it is a supplement of capacity, so to have in case of need still a battery in reserve. If you are very careful with charging and do not leave them in the camera for a long time, there should be no problems.
What experiences have you had with batteries from other manufacturers? Write it to me in the comments.
ciao tuxoche