Last week review 40-2017
|
Last week review 40-2017 and its a stormy time with the weather and in general  ,-)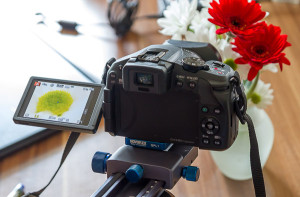 This week i picked up two subjects Macro and panorama capturing with the drone. The term picking it up fits really good, because arround the subject macro the main reason for this blog post was an article published at the same time on  FStoppers, Petapixel and DPreview. It was called "10 macro tipps for beginners" The article contained factual errors or advices, which aren't good for any beginner or move him to the wrong direction. For example a magnification ratio of 1:1 which most of the macro lenses are able to handle, will not increase because of the use smaller sensor, the magnification ratio still is 1:1. Or the general advice to close down the aparture at least to f16 needed to mention the risk of diffraction blur in the images.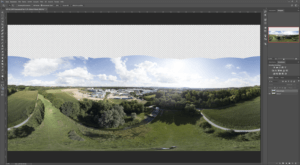 The second post dealt with capturing panorama images, while single row panoramas can be shot just like a regular camera. Multi row or even sphere panoramas are more difficult and need a little bit of help with the app Litchi, which is available for iOS and Android, which turns the copter with a fitting angle.
Doing sphere panorama you have to live with 2 limitations. The first limitations affects the coverage, because the drone can capture a row with a gimbal setting of +30° but actually you would need another row at +60° to cover the complete sky. So the top part of the sky is missing, you can fill up Photoshop or with other images from the sky, like with images from my cloud archive. The second limitation are stitching errors in particular in low operation attitude because the drone is rotated arround its own axis but not in the nodal point.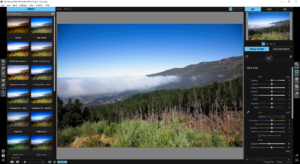 Some software companies already are in the new year 2018.  Aurora-HDR published a version 2018, ON1 released a  On1 Photo RAW 2018 , the software i made a review on the 2017 version and Adobe did a lot of updates on video software and now released Photoshop Elements 2018  There for the rumors arround a Lightroom 7 this year could be true, but maybe this as a creative cloud version would probably be called Lightroom CC 2018 😉
But anyway this was an interesting week and I hope you like the blog posts and i'm looking forward to your questions and comments.
ciao tuxoche