Last week review 4/2015
|
Post update on 14.Aug.2016
Last week review 4/2015 and the change in weather more towards winter seems to come;-)
In this weeks [post id=762]article[/post] i reported about a little fun lens,  9mm 1:8 Fisheye, which serves as a body cap at the same time.
Fisheyes are effect lenses, and the fisheye effect should be used with care and no too often.
The lens itsself has a maximum aparture of f 8 and overs 2 focus points via a slider. One postion is for infinity and the other will focus on the closest distance, which means 25 cm. In a third postion the lens is closed and protected, so if you want you can leave the lens on the body.
Considering the proce of less than 100,– € image qualitiy is pretty good, not comparable to the much more expensive fisheyes like the Samyang 7,5mm/3.5 or the Panasonic 8mm/3.5. So i'll think to keep this little lens.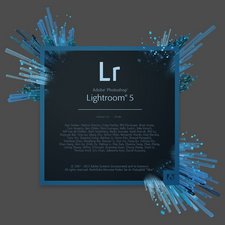 Questions came up the a new Lightroom version at the photokina last year and there were a couple of rumors, that a new version might be released at this event. Now Adobe itsself mde an announcement in this blog entry.
But if you now expect a definite release date for the new version you'll get disappointed. In the blog entry only announces that Lightroom 6 will run on 64-Bit operating systems only. According to Adobe the decision was made to use new functions in the operating systems and to have more development time for users change requests. To my opnion the decision for 64-Bit operating systems only is the right one and consequent, but i doubt that more user requests to be included in the new version.
Finally Windows 10 was announced this week. The new operating system will be available for PC, Windows phone and Xbox. Attention and questions came up, since there are some rumors, that an update from Windows 7 or 8 will be free of charge, in the first year. But what after this time? Is the assumption right that Windows 10 will be free at all.We'll just wait and see.
I hope that some of the articles on this blog gained your interests and i look ahead to your comments/suggestions. And don't forget, i installed a feed for you via feedburner . And next week we'll take a look on a fun lens.
ciao tuxoche