Last week review 50/2014
|
Post update on 12.Jul.2016
Last week review 50/2014 and there are only 2 weeks to go 😉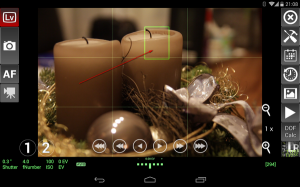 In this weeks article i took a closer look on DSLRDashBoard version 0.2.3, an app for android smartphone and tablets. The app is a tether shooting app for Canon and Nikon cameras. The older version always had the problem for me that there was no freely positionable AF-point visible in Liveview Mode with my cameras, a Canon 7D and a 5D MK II. This issue didn't allow to use the app like for focus stacking or other applications.
With the new version 0.2.3 at least a freely postionable AF-point is visible on the Liveview screen. Now you can place the focus where you want it to be. With this issue repaired the app can be used for focusstacking. With the buttons "1" and "2" you can save focus settings, so you determine start and the end point of a focusstacking series very precise. Just too bad that the app is pretty instable and quits or restarts right in the middle of such a sequence. But the app is going into the right direction, so i surely will take a look at a newer version.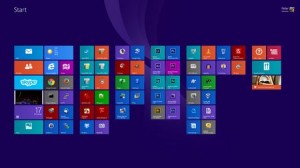 This week was the week of updates, first of all as announced the december patch day from Microsoft. On my 2 Windows systems the update downloaded about 800 MB of patch files. But obviously there were quite a few problems with the updates, as reported on Heise (sorry german). On my systems there didn't accour any problems so far.
Also available this week were updates for the Creative Suite from Adobe, updating Photoshop and other applications. At the moment i'll assume updates mainly for for the ACR supporting new cameras.
I hope that some of the articles on this blog gained your interests and i look ahead to your comments/suggestions. And don't forget, i installed a feed for you via feedburner . So have i nice weekend, til the next time.
ciao tuxoche