Close-Up or specialized Macro lens
|
I reported earlier in an article about the first experiences made with the achromatic [post id= 236]500D[/post] close up lens.
Lately on a little trip to the Blausteinsee i had the oportunity to try out the achromatic close up lens again. In combination with a telephoto zoom lens like a 70-200mm you'll reach pretty high magnification ratios
First i'll have to state that this is not a test, its only a practical test. I only carried a Canon 7D and a Canon 5D MK II with me. The 7D was equipped with the Canon 100-400/4.5-5.6 and the 500D achromatic lens. The 5D MK II was mounted with the 100mm/2.8 L IS.
More important in practicle use is the distance to the objects with the combination of a telephoto zoom lens like the 100-400/4.5-5.6 and the 500D achromatic lens. Comparing the pictures (comparing pictures from a 7D and a 5D MK II is not fair) the combination of the telephoto lens and the close up lens is working pretty good.
First an example of the 100-400/4.5-5.6 and 500D Achromat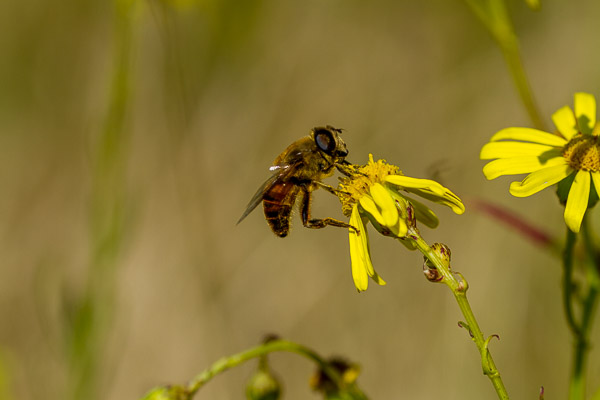 The 100% Crop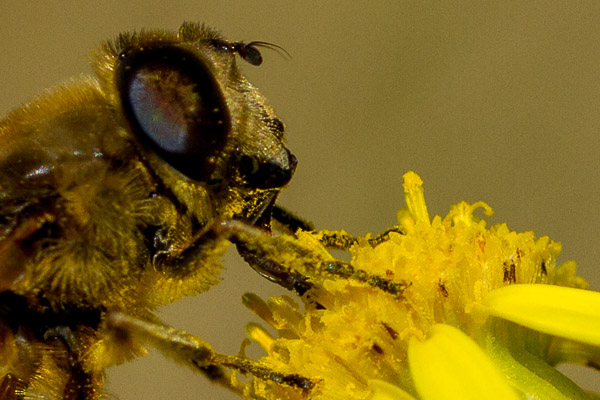 And now an example of the 100/2.8 Makro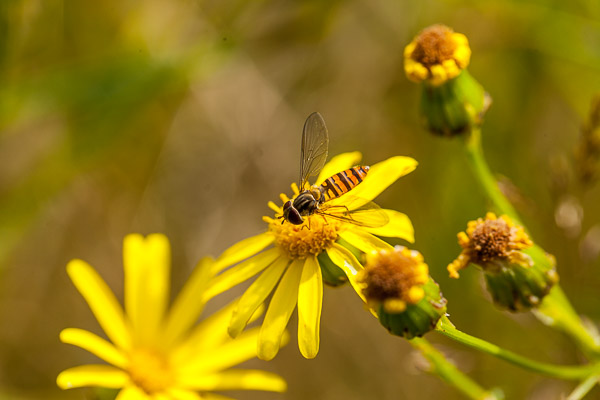 The same example picture in 100% crop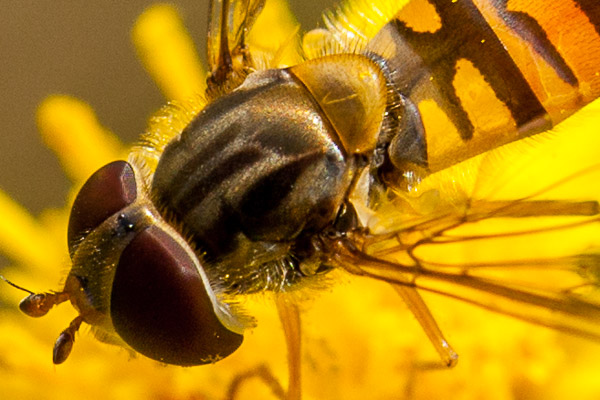 Even though both lenses have IS i used a higher ISO setting to close the aparture a little bit and garantue shorter shutter speeds. The picture of the fly was taken at f 7.1 and the image of the bee was taken at f8. Maybe i should have closed the aparture one more step to gain more detail in combination with the 500D close up lens.
To answer the question form the first [post id=236]article[/post], the Canon 500D make a lot of sense even though you own a specialized Macro lens allready.
Is a high quality achromat like the Canon 500D lens useable to you, maybe to start with close up photography or is better to use a specialized Macro lens like a 100 oder 150/180mm Macro lens right away. I'm looking forwar to your comments and questions.
ciao tuxoche