Darktable yet an alternative to Lightroom
|
My last encounter with Darktable was more than 5 years ago. Back then we were talking about the first Windows port and version 2.4.0. Now we are talking about version 4.2.1 and a lot has happened.
Introduction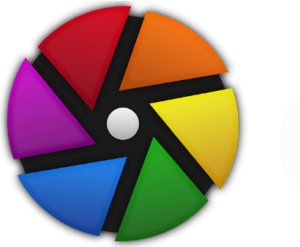 Back then I didn't consider Darktable as a real alternative to Lightroom (yet), because there were just a few hiccups. Nevertheless, even then Darktable was quite advanced as an image editor and of course you really have to take your hat off to the community, because Darktable is open source software.
e.
The program is now available in version 4.2.1 and is both on Linux, Windows and Mac at home or available.
However, Lightroom has also evolved and has recently added things like upscaling or now with the current version 12.3 also an AI-assisted noise reduction.
I have again taken my standard catalog, which I also use for Luminar NEO and other tests. That contains shots with different cameras, resolutions and in different formats. But this time I tried the program under Linux, namely Ubuntu.
Base
Of course Darktable has to import the photos to read in the metadata. And of course Darktable can read XMP files and thus take over e.g. keywords assigned in Lightroom.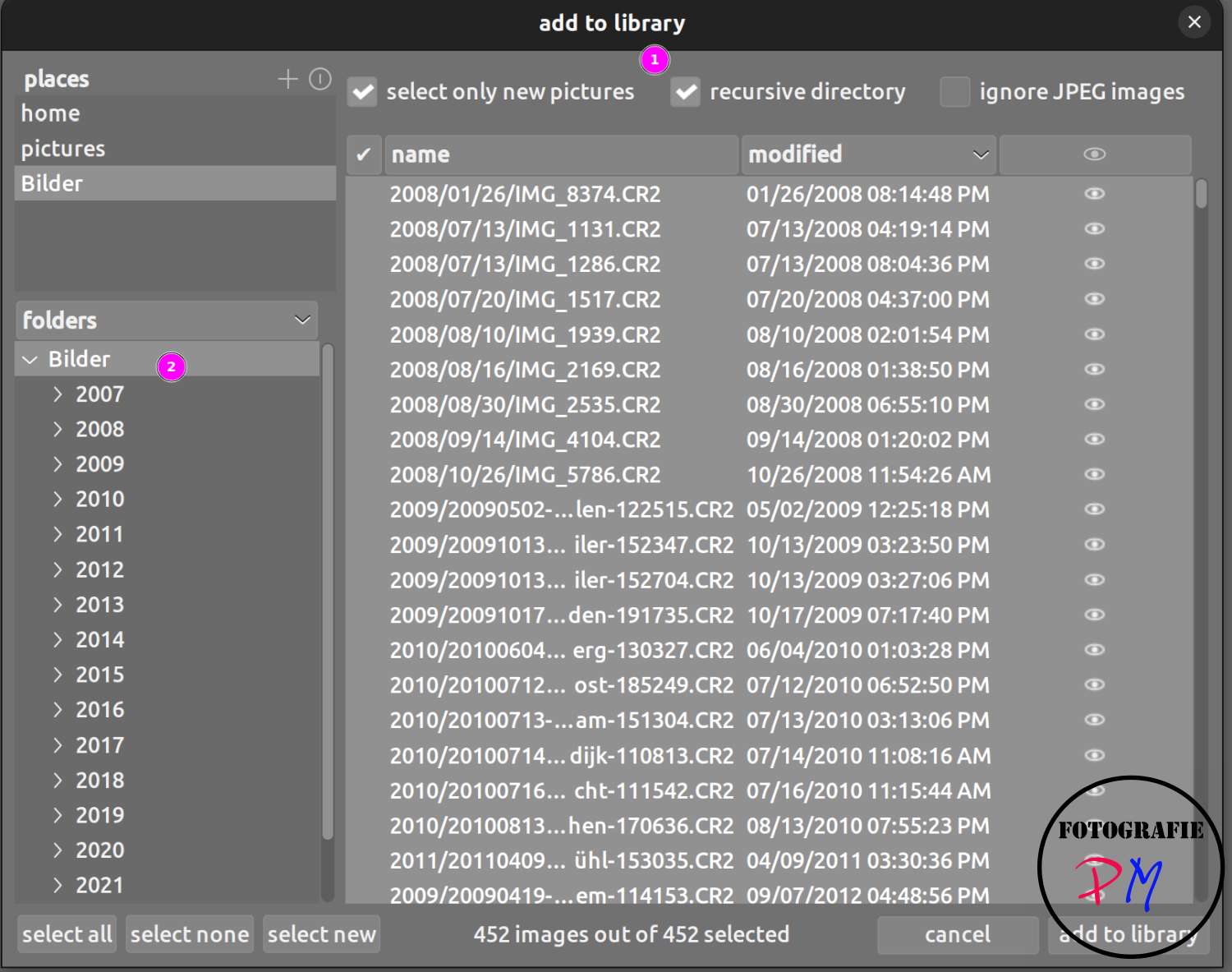 You can immediately read in subdirectories and e.g. ignore existing JPEG files. After the import you can view the images in the overview.

The imported photos are organized according to the existing subdirectories in so-called film rolls. I think this is a good name, because there is one subfolder for each day the photos were scanned. In Darktable, the terminology is more similar to analog photography, but I like the result. And of course you can also click on the individual film rolls to get only these photos displayed.
Overview and filtering
In the overview all photos in the catalog are displayed.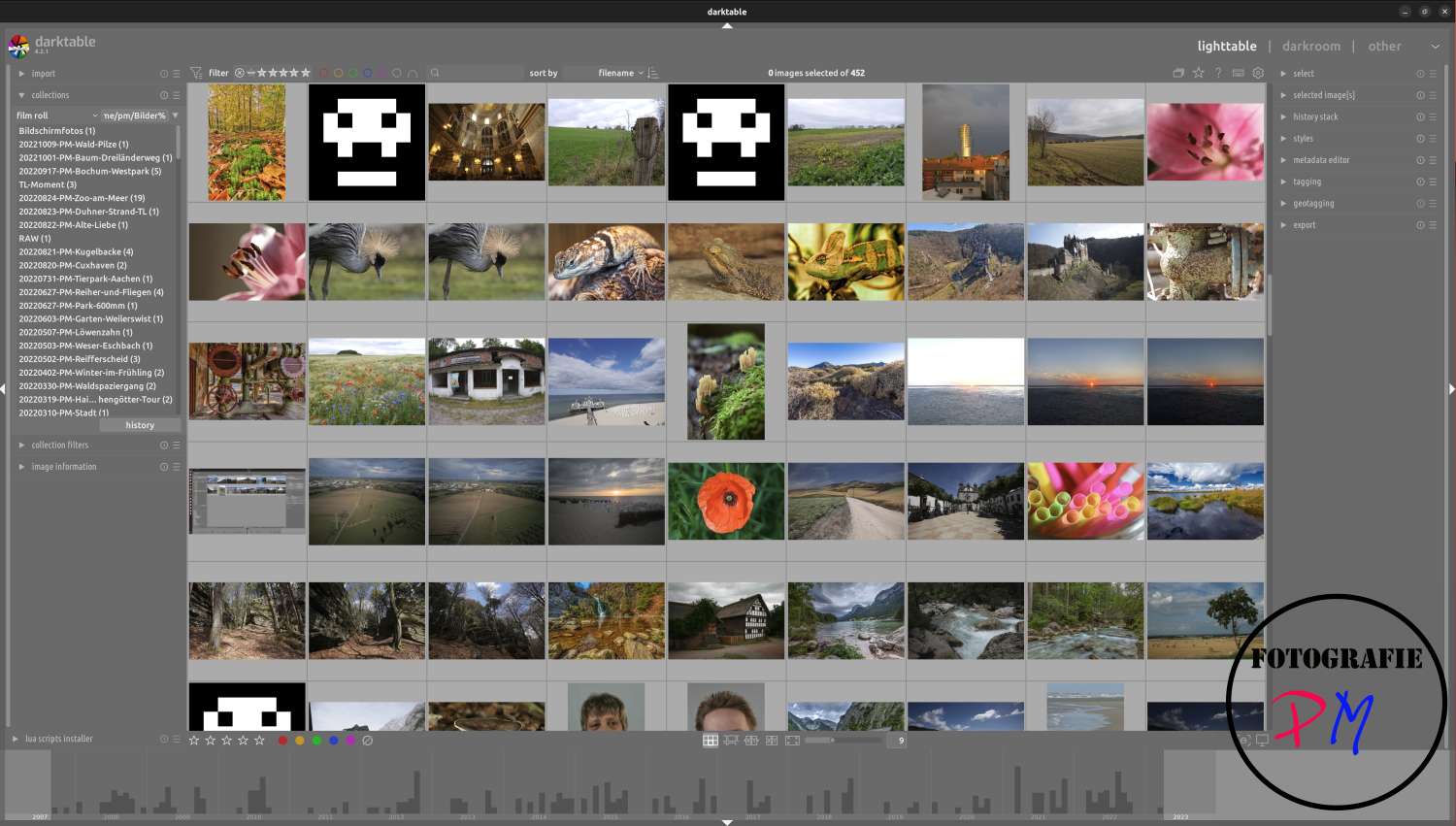 Here you can filter by shooting time but also by assigned stars e.g. as rating or by colors, which in my case e.g. mark whether a further processing is done, keywords were assigned etc.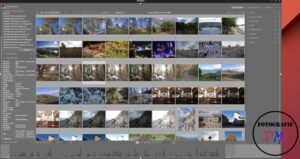 By the way the pictures with the symbolic skull are Tiff files with layers from Photoshop CC.
The filtering is nicely solved. You can go over the film rolls on the left, or restrict the recording time at the top. In addition, there is a kind of timeline that is displayed at the bottom. Here you can see in a simple, but useful bar chart, when and how many photos were taken. And you can also filter by that. And of course you can also add keywords to the pictures.
Darkroom
Of course, Darktable also has a developing module, with RAW files (and not only those) can be processed.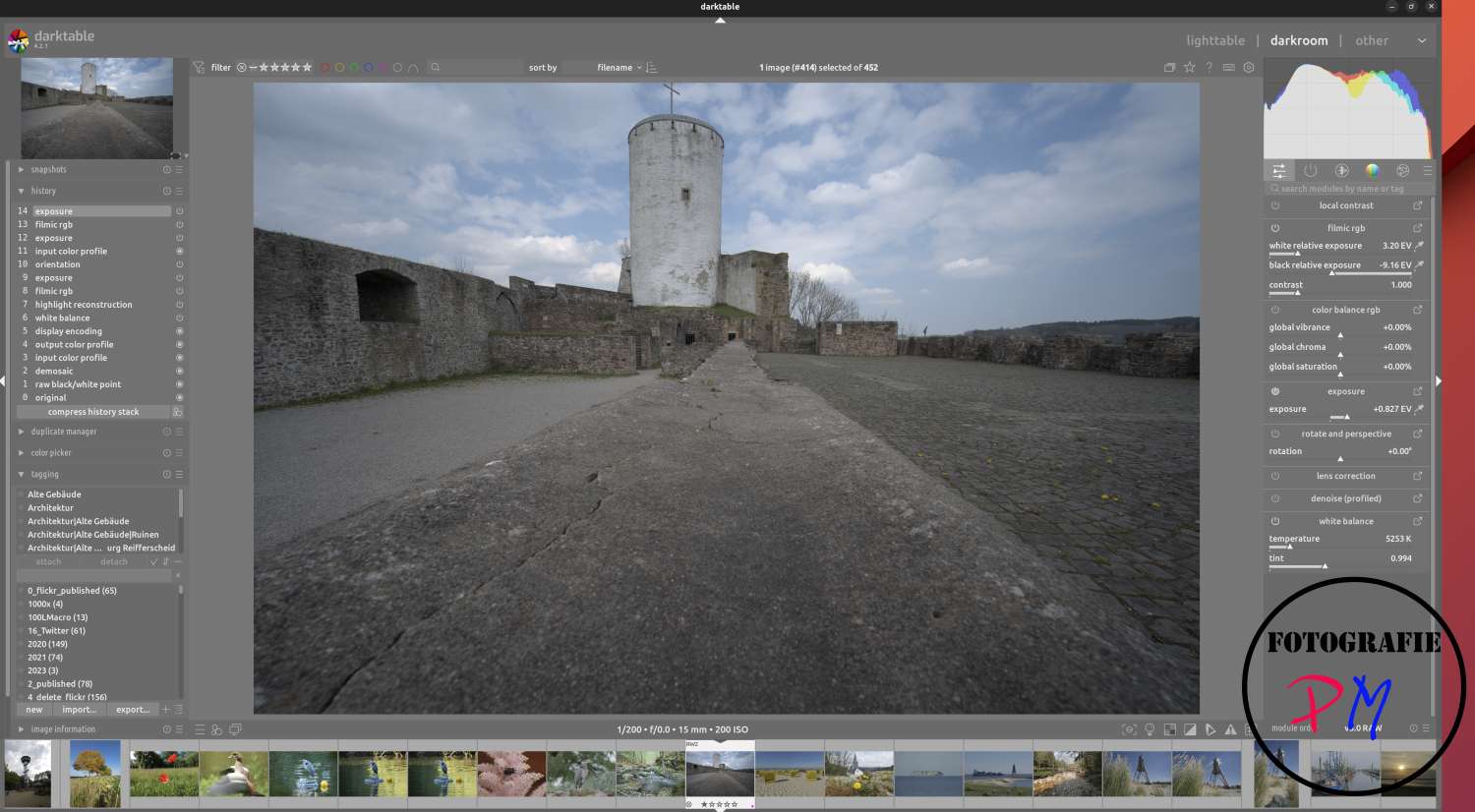 On the right side, the available modules are listed, which you can even show and hide to get an individually adjusted interface. And in the screenshot you can see a perspective correction, which of course involves a not inconsiderable cropping of the image.
And of course, you can have guides appear that help you to keep things like "golden ratio" in mind when trimming the image. At the bottom, as in Lightroom, is the filmstrip, but it can be hidden.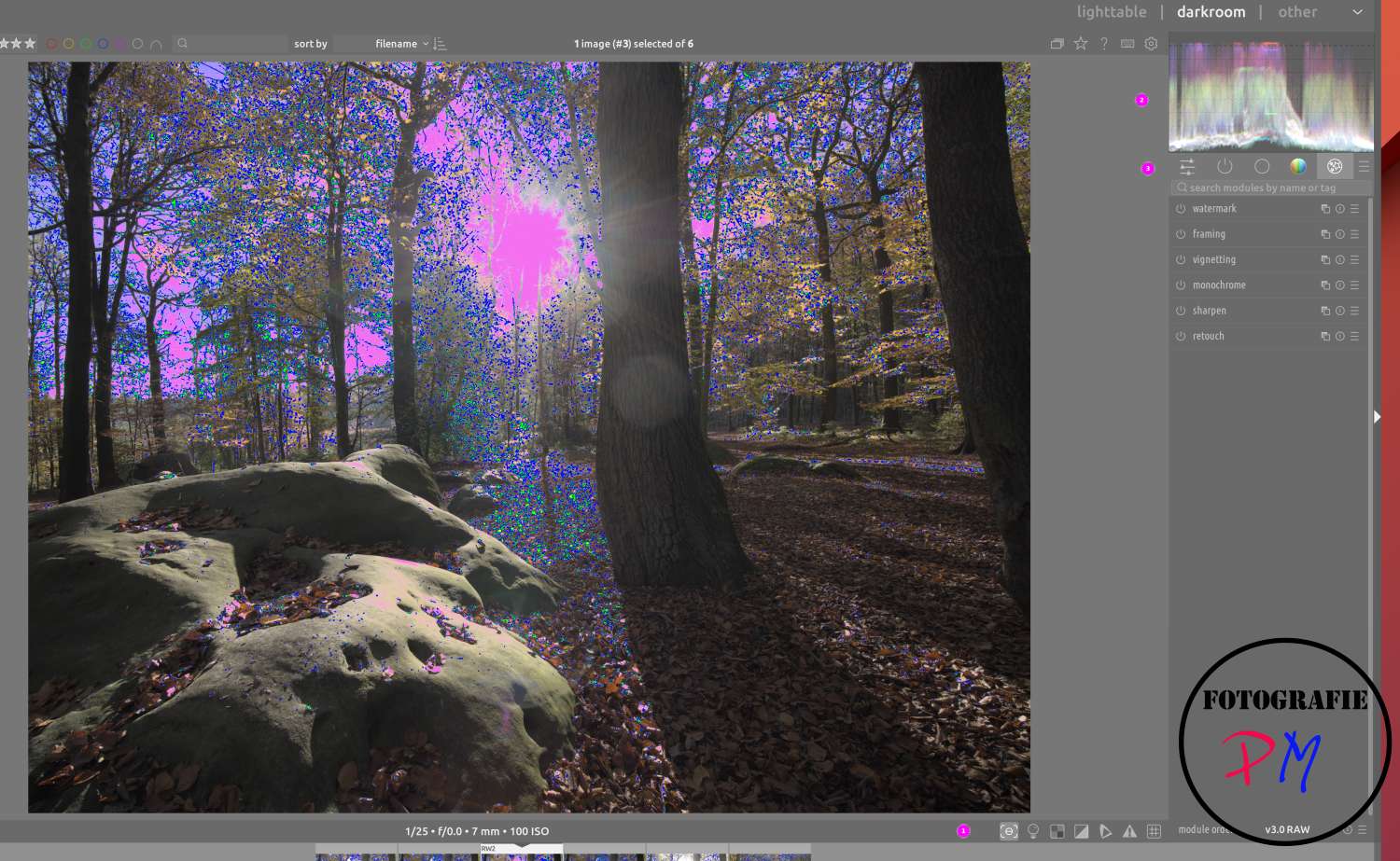 And of course all changes to the image, i.e. development steps, etc. are recorded and documented as they happen.
Conclusion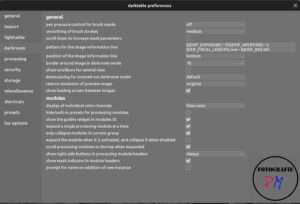 I could only touch on things here, because Darktable is a powerful image editor but also image management. In this respect, Darktable is now an alternative to Lightroom, for all those who do not need all the features from Lightroom and perhaps do not agree with the subscription model.
Since Darktable is open source you can download it for your platform and just try it out. There is quite extensive documentation and you can also find a few videos on YouTube that will certainly get you started.
ciao tuxoche