Last week review 10-2022
|
Weekly review 10-2022 and this week it was just gorgeous weather, with blue sky but still realtively cold at least in the nights 😉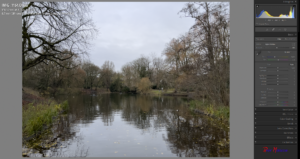 This week was all about the iPhone 13 Pro Max cameras, the ProRAW format and the SmartHDR setting. The iPhone 13 Pro Max is very well equipped with its 3 cameras that cover everything from UWW, wide angle to (very) light telephoto. If I imagine that with the Lumix, you could already fulfill 80-90% of your photographic tasks with it.
The optical quality of the UWW lens I would call good, of course we have the obstacle of the small sensor. And to reduce the noise a bit and to cope with larger contrasts Apple has introduced the SmartHDR process. This process takes multiple exposures and merges them together just like the regular HDR process. The only difference is that this is done for every shot, even if you set ProRAW as the shooting format. And this setting cannot be switched off.

All in all, the iPhone cameras deliver good to excellent results, so that I often use the iPhone for shots for the blog, where the full resolution is not needed anyway.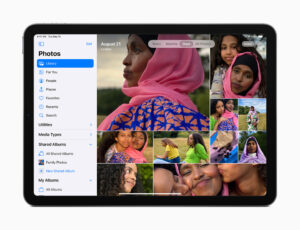 Then this week was again Apple event with its presentation to new devices and processors. Apple presented a new iPad Air 5. This iPad is equipped like the iPad Pro models with the M1 chip. I had rather out of an emergency recently bought the iPad Air 2020 and I was aware that now in the spring vemrutlich the new models come. I dare to say that a change to the M1 chip is not worth it. However, if you are looking for an iPad after a long time or for the first time, the iPad 2022 would be the right choice.
Then, further performance increases were announced with the M1 Ultra chip. One can be curious about the next MacBooks.

And then my blog pages were automatically updated to WordPress 5.9.2. WordPress 5.9.2 is a security release. You can read about the changes here.
All in all again very eventful weeks. I hope you enjoy the articles and look forward to your questions and comments.
ciao tuxoche