As a Youtuber, you want to appear in the video yourself from time to time, but some cameras make life a little more difficult.
Introduction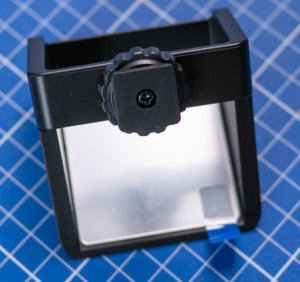 As a Youtuber, you stand in front of the camera yourself, and for that you have to fulfill a few requirements on the camera side, if you don't have a second person available to control the recording. The Lumix G9 and also the Lumix G81 make the user's job easier here with the swiveling display. Nevertheless, the tiltable display is, for example, partially covered on the Lumix G81 when a microphone is plugged in, which is better solved on the G9.
It's even more difficult with the Lumix GX80, because the display can't be tilted forwards to see yourself and check whether you're in the frame.
But that's where you might get further with an accessory.
The UURig Selfie Mirror
The small accessory is available for just under 12, – € on Amazon for various cameras. It is inserted into the hot shoe of the camera.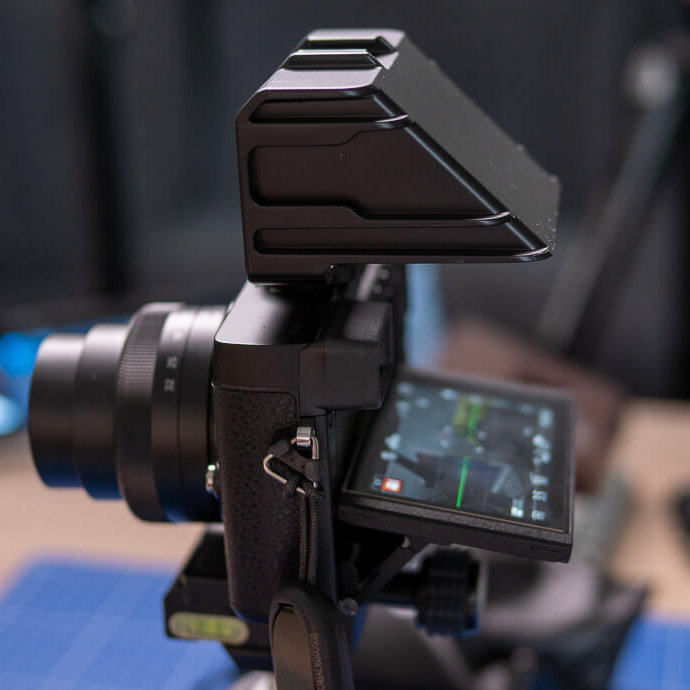 In the housing is a mirror with which then the viewfinder image is mirrored to the front.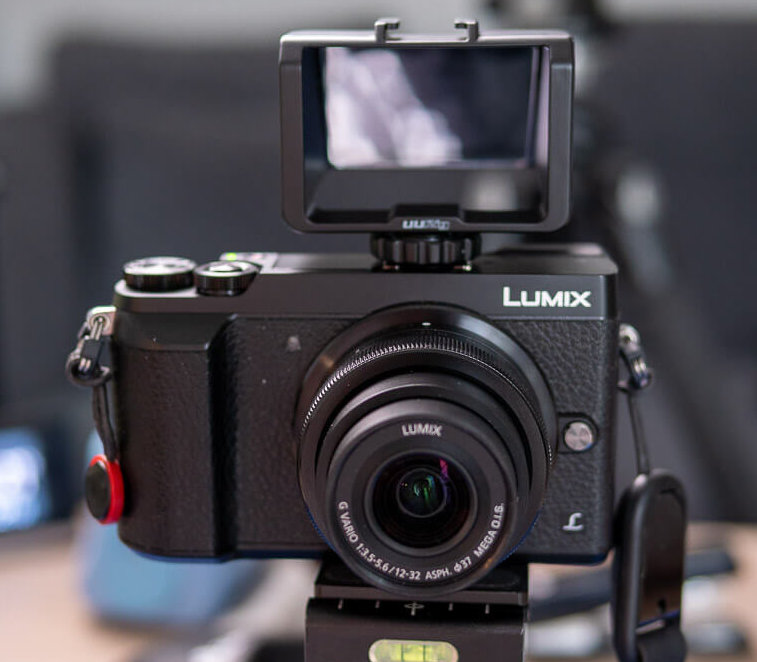 The mirror construction also has 2 accessory shoes. This can be used to attach additional accessories, e.g. a microphone or a small light, such as the Neewer SL-12.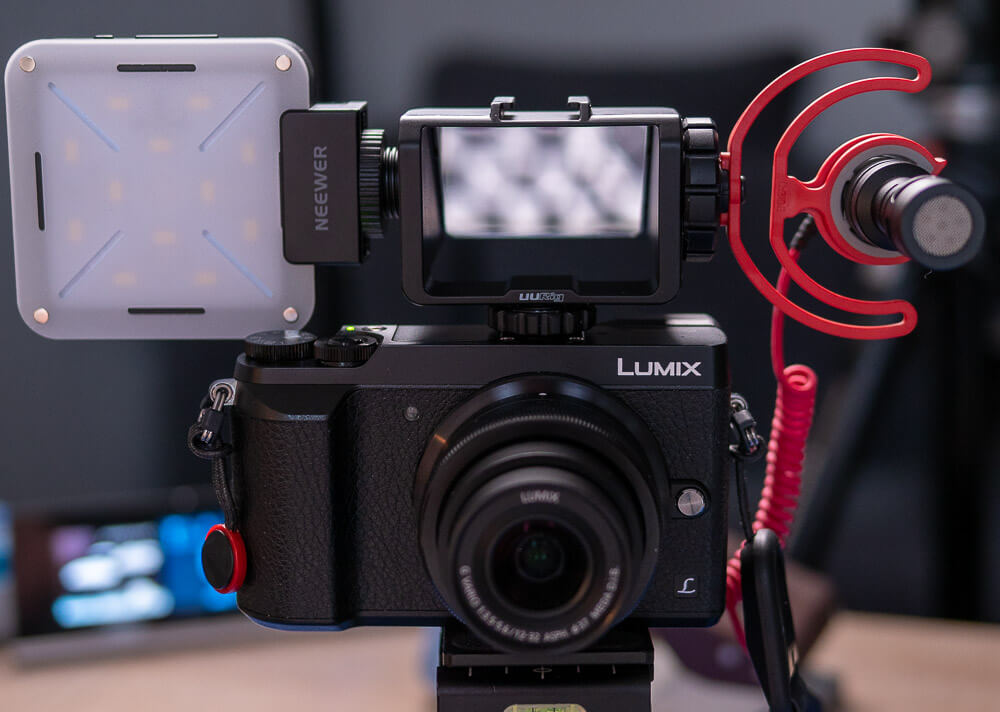 Now specifically with the Lumix GX80, of course, the microphone does not make sense because the camera does not have a port for an external microphone.
Disadvantages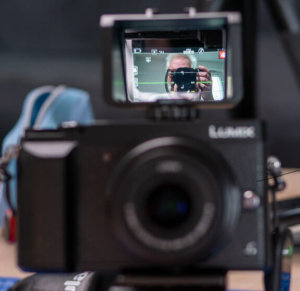 Of course, the displays in the viewfinder image are mirrored and you have to get used to that when filming. And for judging whether you are in the frame, it is sufficient.
Another drawback is the size, as this accessory doesn't fold up for a more compact size when not in use.  Here I would have liked a folding mechanism, with which the mirror can be folded at least partially. A higher price would then also have been justified here.
Conclusion
The accessory is really good for the price, if you can accept the disadvantage that it is relatively large. After all, it allows vlogging even with cameras that don't have a fully swiveling display.
ciao tuxoche