Last week review 41-2020
|
Last week review 41-2020 and this week it was autumn like and really uncomfortable but i'm looking forward to some nice fall days  😉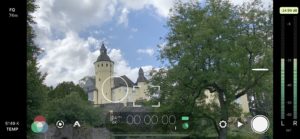 This week i reviewed the duo FilimicPro and FilmicRemote. FilmicPro is an app allowing to record high quality video clips with your smartphone. The app supports full manual control on all settings, like white balance, focus, exposure, ascpect ration and much more and in addition the control of an external microphone.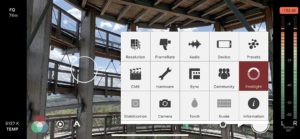 This feature set makes the app capable to start a Youtube channel with a smartphone. And even as a supplement for a regular camera with lenses the smartphone is good enough, in particular for recording B-roll video clips. Even a flat V-Log profile is available for later post processing.
Together with the App FilmicRemote for a full remote control of the base app FilmicPro you're all set to start. The price for both apps including the V-Log option is with arround 40,– € reasonable. If you plan to use FilmicRemote you have to stick to Apple devices at the moment.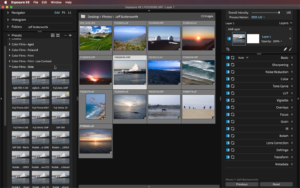 It is autumn now and all software companies start to release their updates. It beginns with Expousre where the company released Exposure X6 last week. This is very close that after one year the company releases an update. The price for the update is 89,– $. The company advertises the new GPU support and an improved color editor, which allows to switch colors in certain parts of the image.
Exposure X6 is available for Mac and Windows systems and and trial version is also available.
We have to wait and see what Adobe is going to relase on the Adobe Max conference beginning Oct. 20th. But in the last 2 weeks they already published a couple of improvements.
But anyway this was an interesting week  and I hope you like the blog posts and i'm looking forward to your questions and comments.
ciao tuxoche