Power supply for Lumix cameras
|
Post update on 01.Aug.2020
I use my Lumix G81 pretty often for video clips and for timelapse capturing, but unfortunately the battery of the Lumix cameras don't have that much capacity.
Introduction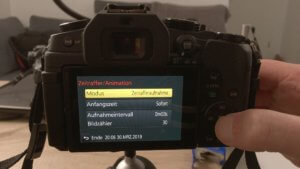 The Lumix G81 is very suitable for timelapse captures, because the cameras offers a built-in intervalltimer, so one doen't need any additional equipment. And in addition i use the camera for capturing video clips mainly for my Youtube channel. Since i film myself i need a tablet or smartphone to controll this via Wifi and Wifi will drain the battery even more.
In any case the battary capacity of the Lumix cameras is pretty small so i occured that i had to restart a timelpase sequence.
I did a little video on this topic:
External power supply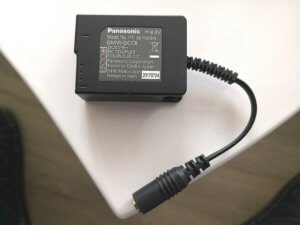 In a first test i assumed or hoped that my external monitor the FeelWorld FA6+ which offers a DC-out plug could power up my Lumix G81 with the help of a DC-coupler or dummy battery. .
But htis didn't work out because the Lumix G81 only started just to tell me that there is not enough power supplied to operate the camera.
Maybe one reason could be that FeelWorld offer their own DC coupler mainly for Sony and Lumix (GH5) cameras.
Solution for Lumix G81
Meanwhile there is a combination of a powerbank and a DC-couple available on Amazon which is known to work as an external power supply. But i have two DC-coouplers.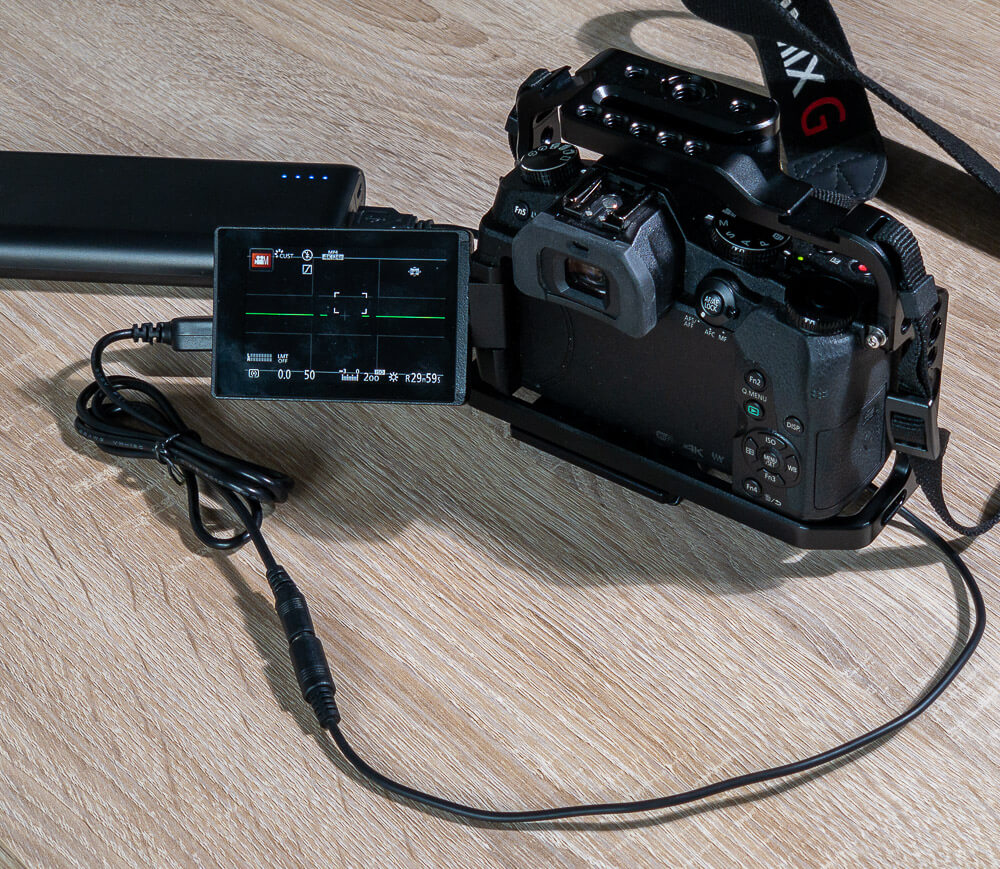 And its working. With this DC-coupler one can operate the Lumix G81 with any powerbank which you maybe already own for use with your smartphone. I ordered the  Anker 20.000mAh powerbank , which should last quite while. But t´he DC-coupler also functions with a 10.000mAh powerbank i own for quite some time.
Lumix G9
The situation with the Lumix G9 is a little bit different. The camera offers a USB3 port which allows it to charge the battery in the camera.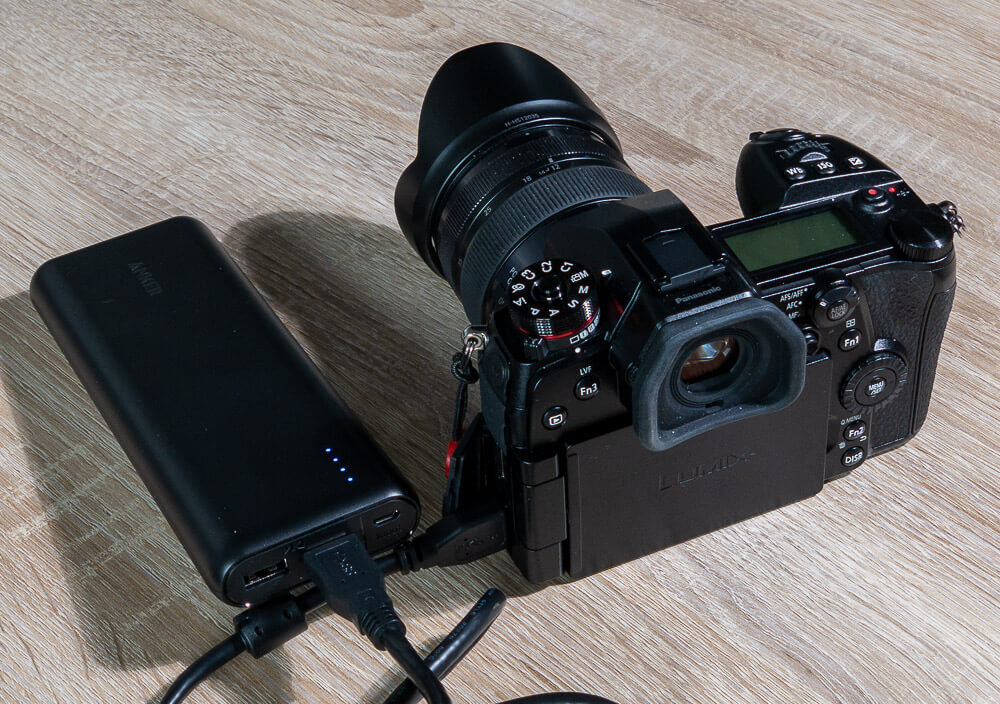 That is an improvement because you don't additional equipment and can be usefull in some situations.
But swutiching on the camera with a connected powerbank i get the following message.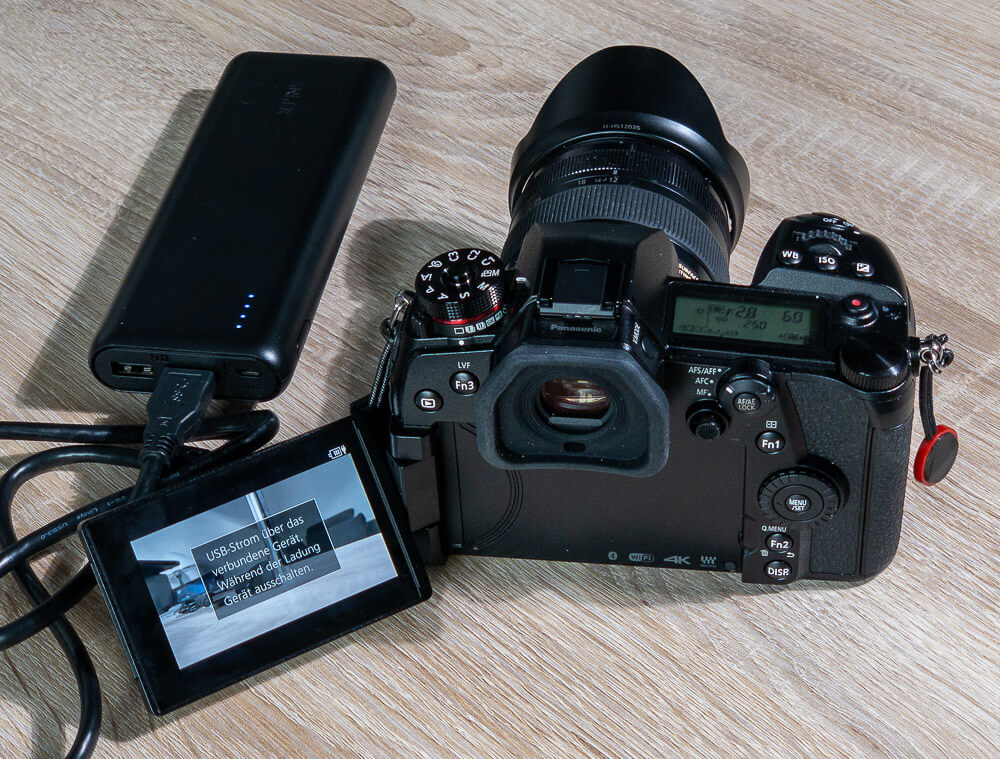 The power comes from the powerbank, but obviously this is not enough for some functions and there must be a battery in the camera. But in any case this should at least give you a longer battery life time before you have to recharge.
Conclusion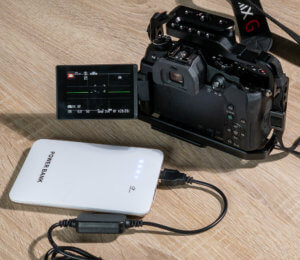 Even though my attempt to use the external monitor as a power supply failed i'm happy to have a solution with either a powerbank or from the wall.
With this solution i don't have to worry about the battery while video captures are done even in combination with a WiFi control.
And even though the Lumix G9 offers an external power supply with the base equipment, that ships with the camera i'm happy about the powerbank solution.
ciao tuxoche