Tipps on using the ALT-Key
|
And of course we're talking about the usage of the ALT-key in the Lightroom development module, which renames buttons and offers others settings.
Introduction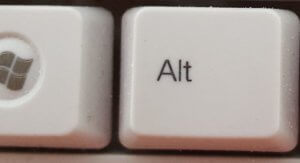 Maybe the most of us used the ALT-key in the sharpening section of the development modul to do a more precise and a more adjusted sharpening to the image. But there are a lot more options in the development modul for using the ALT-key and maybe you try out the options and see if they fit to your workflow.
ALT-Key
The pressed ALT-key takes care of not displaying the dialog, where you can choose the settings to be copied,  when copying development settings or the "reset" button is named to "Set as default". You probably wouldn't use the later one and copying the development settings my problem is to remember which settings were selected.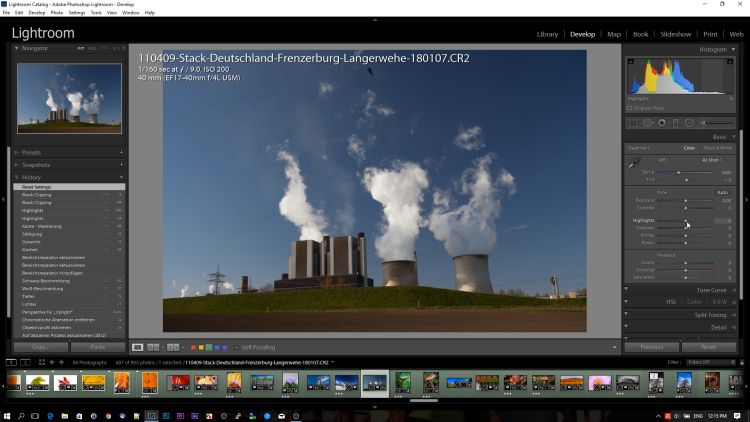 Supporting the user pressing the ALT-key is done by visualizing the effect or using another display option. This is true for the the lightd/shadow block and of course for the sharpening block.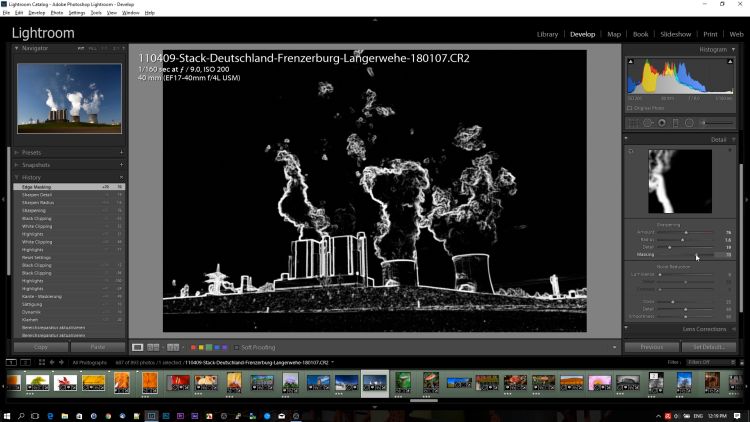 But i did a little video with a short demonstration of the options (maybe the list is not complete)
The ALT-key offers a couple of options so it might be useful to try out the different options.
| Lights/White | Shows areas burned out |
| --- | --- |
| Shadows/Blacks | Shows areas without any details |
| Details/Raduis | Shows impact of sharepening |
| Mask | Shows areas on which are affected by sharpening |
| Colortone | Shows areas with 100% saturation |
| Grad filter | Controls opacity |
| Correction brush | minus sign deletes from the mask |
| Crop | Image is cropped towards the center |
Besides this you can reset all your settings in the light/tonal/contrast block completely. Without the ALT-key you can reset the setting by double clicking the name of the setting.
Conclusion
the ALT-key in the Lightroom development modul is very reasonable, because pressing the ALT-key display are changed to offer a better visualisation to the user and changes can be done more precisely. Especially for lights/white and shadows/blacks settings and for sharpening  your images using the ALT-key imakes it more easy to control the results.
If you know an additional combination, just drop me a comment so i can add it to the table.
ciao tuxoche