Last week review 27/2015
|
Last week review 27/2015 and now summer is here, but with pretty extreme temperatures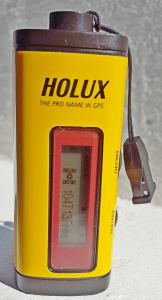 This week we took a look at  [post id=890]Holux M-241[/post] GPS Logger , which i had to buy because my old  [post id=838]iBlue 747[/post] quitted after a couple years of usage.
With the Houx M-241 you take any risk because the gear is arround quite a while and you'll get for a reasonable price arround 70,– €.
The main differences to my old iBlue logger is the display of the Holux M-241 and that the logger is powered by regular AA sized batteries, which should be available almost everywhere. I use  Eneloop rechargeable batteries.
With the help of the display you can setup all parameters, especially the logging intervall. I setup an intervall of 5 sec. which is accurate enough for geotagging your images.
Reading out the logger a software from  bt747.org is used. The application is written in Java so it is available for Windows and Mac OS and the software is better compared to the original software from Holux. Compared to the iBlue GPS logger you only have to reduce the transfer rate. The resulting GPX file can be used either with  Geosetter  or in Lightroom to tag your images.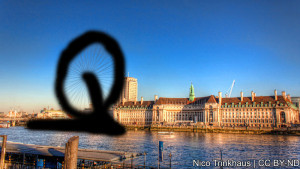 An initiave of the EU parliament gained some attrction  accompanied by press articles to reduce the so called freedom of panorama. There is a online Petition against this proposal and so far arround 190.000 people including myself signed the petition.
Until now you are safe to take an image from public ground and publish it, even there is a famous piece of architecture visible. With the new law proposal this safety would be taken off from every photographer. Taking an aimge of the famous building desinged by Gehry i wouldn't be able to publish such an image on my website without permission or paying for a license. Too me this again is an example how the EU commision cares more about economic interests and not about the worries of the citizens. So i aks my readers to sign the  Petition 
An eventful week and i  hope that some of the articles on this blog gained your interests and i look ahead to your comments/suggestions. And don't forget, i installed a feed for you via feedburner .
ciao tuxoche