Comparism Canon 10-18 vs. 17-40
|
I allready announced in my article about the [post id= 606]Canon EF-S 10-18/4.5-5.6[/post], to compare this lens against the Canon 17-40/4.0 L for fullformat cameras.
Now some of might say that this comaprism is not really fair, because the Canon 10-18mm is optmized for APS-C sensors, while the 17-40 is a fullformat lens. In addition there are differences in the maximum aparture and of course the price tag.
The Canon 17-40/4.0 L is the least expensive UWA L lens, which are available for fullformat cameras. Too me it's the most used lens in architecture or landscape photography. But since i decided to carry a smaller euqipment bag on my next vacation only with the 7D, the 10-18mm, a Tamron 17-50/2.8 and the 100mm L Macro this comparism is essential to me.
I mounted both cameras on a tripod and compared the 10mm to the 17mm and 18mm against the 29mm setting of the 17-40. The later one is not precisly to choose on the zoom ring.
Take a look on the comaprism on the the shortest focal length. The 2 two rows show the center of the image and the upper right corner for the Canon 10-18mm and the second 2 rows shows the same for the Canon 17-40mm.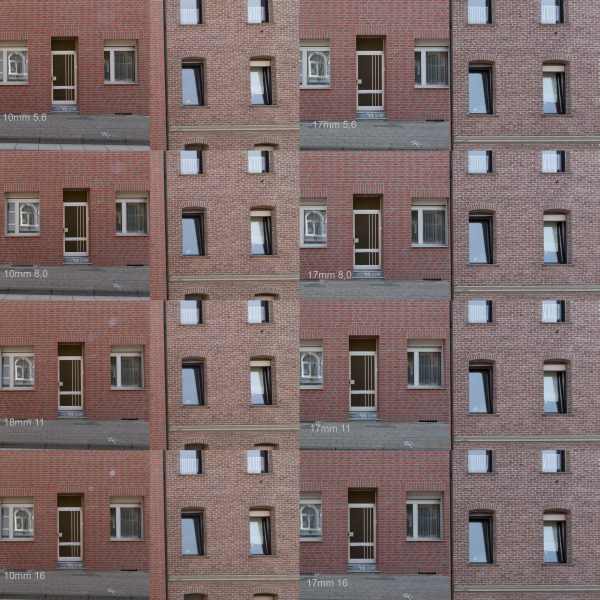 The Canon 17-40 has the image not being very sharp in the corners. But comparing the resolution for the Canon 10-18 is almost on the same level. The sharpness in the center of the image is even too em. Normally i wouldn't close the aparture on a crop camera beyond f 8 or so, since there is a reduction of sharpness with very small apartures. But for comparism reasons i completed the aparture row.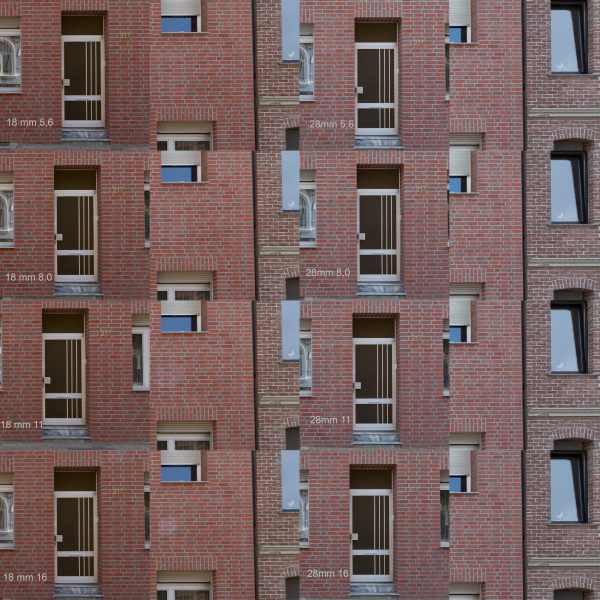 Now there is the comaprism for the longest focal length on the Canon 10-18 and at roughly 29mm on the Canon 17-40L. We have to consider the at 18mm the maximum aparture is 5.6 on the Canon 10-18mm and almost every lens will increase overall sharpness by closing the aparture 1 or 2 steps. And even here the 18mm are useable with 5.6.
As a result of this comaprism we can state that the Canon 10-18mm is a very good ultra wide angle lesn with a very fair price tag. Photozone gets the same results regarding optical quality.
ciao tuxoche