Last week review 38/2014
|
Last week review 38/2014 and we did have a couple of nice days.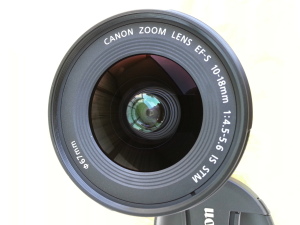 In my article [post id= 606]Artikel[/post] on tuesday i took a look at the Canon 10-18mm/4.5-5.6 for Canon APS-C cameras. The lens has a very fair price tag with under 300,– €, but with a maximum aparture from 4.5 to 5.6 it is not fast, but this is equalized a little bit with the built-in IS.
The lens itself is manufactured with plastic, but doesn't appear cheap. This manufacturing material leads to a weight of 240gr. only. The first impression on the optical capability was very good, so after further testing i should try the combination with a 40mm Pancake and the 100mm macro to tkae with me on vacation.
And of course one event to mention is the Photokina in Cologne, where all manufactures presented their new products. Canon presented their new 7D MK II with a maximum of 10 fps and 65 point AF, whixh are enhancements to the older 7D. Allthough the new HDR function and the built-in GPS But aprice tag arround 1.699,– € can't be called cheap but we have to wait where the real price will be after a while. Very interesting too me is the new 24-105/3.5-5.6 STM lens.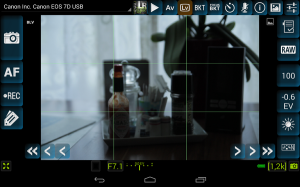 This week 2 new versions of QDSLRDashboard were released. According to the author they are complete rewrites. After taking a look on this app twice i downloaded the new version 0.2.2 and installed it on my tablet. The user interface is newly designed but the problem with the AF point in Liveview mode, as described in this [post id= 465]article[/post], is still there. Too bad, since i think the app is the right approach.
I hope that some of the articles on this blog gained your interests and i look ahead to your comments/suggestions. And don't forget, i installaed a feed for you via feedburner . So have i nice weekend, til the next time
ciao tuxoche