Acer Aspire V5 573 G and Windows 8.1
|
In 2 articles ([post id=41]part I[/post] and [post id=69]part II[/post]) i reviewed the Acer Asprie V5-573G Notebook , which provides a matte display and a long term battery powered usage.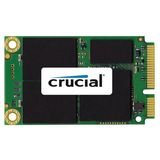 The Acer Aspire V5-573 G is an excellent notebook to my opinion, which is equipped with a matte display offering a resolution of 1920×1080 px. Since this notebook offers a mSata interface, it is able to have SSD to be built in in addition to the regular hard disk drive. It offers enough power to process images with Lightroom or Photoshop and even video processing is no problem.
The only drawback is the fact not to update to Windows 8.1. All Options even a complete clean installation with a Windows DVD failed completly.
After using the notebook for about 3 months now a lot of Windows updates were installed. Besides those windows updates i installed a BIOS update to version 2.25 because according to the documentation the update should lead to increase LAN performance. Within my Gigbait Ethernet LAN i only reach 50-60 MB/s, whereas my desktop pc reaches a little bit more than 100 MB/s.
In the acer user forum there a couple of tips how to update this notebook to Windows 8.1. Tipps ranging from deactivating all services including the virus protection programm. The common advice is to update the BIOS to version 2.25 (meanwhile 2.26 is available).
With a little help from the Clonezilla tool i produced an image of the Windows 8.0 installation on an external USB drive. After this i installed the latest nVidia driver for the GT750M graphical unit manually.
After this perperation i downloaded Windows 8.1 from the windows store. After download Windows 8.1 was installed without any problem. Apparently the problem is the graphical unit driver provided by Acer.
I could'nt test if the BIOS update to version 2.25 is realy mandatory for a Windows update to version 8.1. Anyway Windows 8.1 just updated via the Windows store is working fine now.
What are your experiences with the update to Windows 8.1. On the first appearance of this notebook a update to Windows 8.1 was very hairy, but now installing the original nVidia driver it seems to work.
Just make a comment or a suggestion, and naturally questions are welcome, too
ciao tuxoche