Adobe releases Photoshop CC 24.5
|
After updates for the iPad versions last week also an update for Photoshop CC to version 24.5. Usually such an update comes together with an update for Lightroom Classic, but this time it was quieter.
Introduction
Last week came via the Creative Cloud the update for Photoshop CC to version 24.5- From the usual update times it was rather a smaller Updaste and I had already pointed it out in the weekly review.
I have now installed it everywhere and tried once over the weekend. Apparently we have to wait until version 24.6 if we expect big changes.
But there are a few new features that Adobe has implemented. Of course, new camera and lenses are also supported.
Context sensitive taskbar
When you load an image into Photoshop, the very first thing you notice is this new taskbar.

This bar is supposed to automatically list the next steps. Personally, I wasn't entirely convinced by it. It fades out automatically when you are on a mask, for example. There you can immediately select the image or remove the background.
New Corrections panel
The Corrections panel now shows possible presets that can be applied to the photo with a mouse click.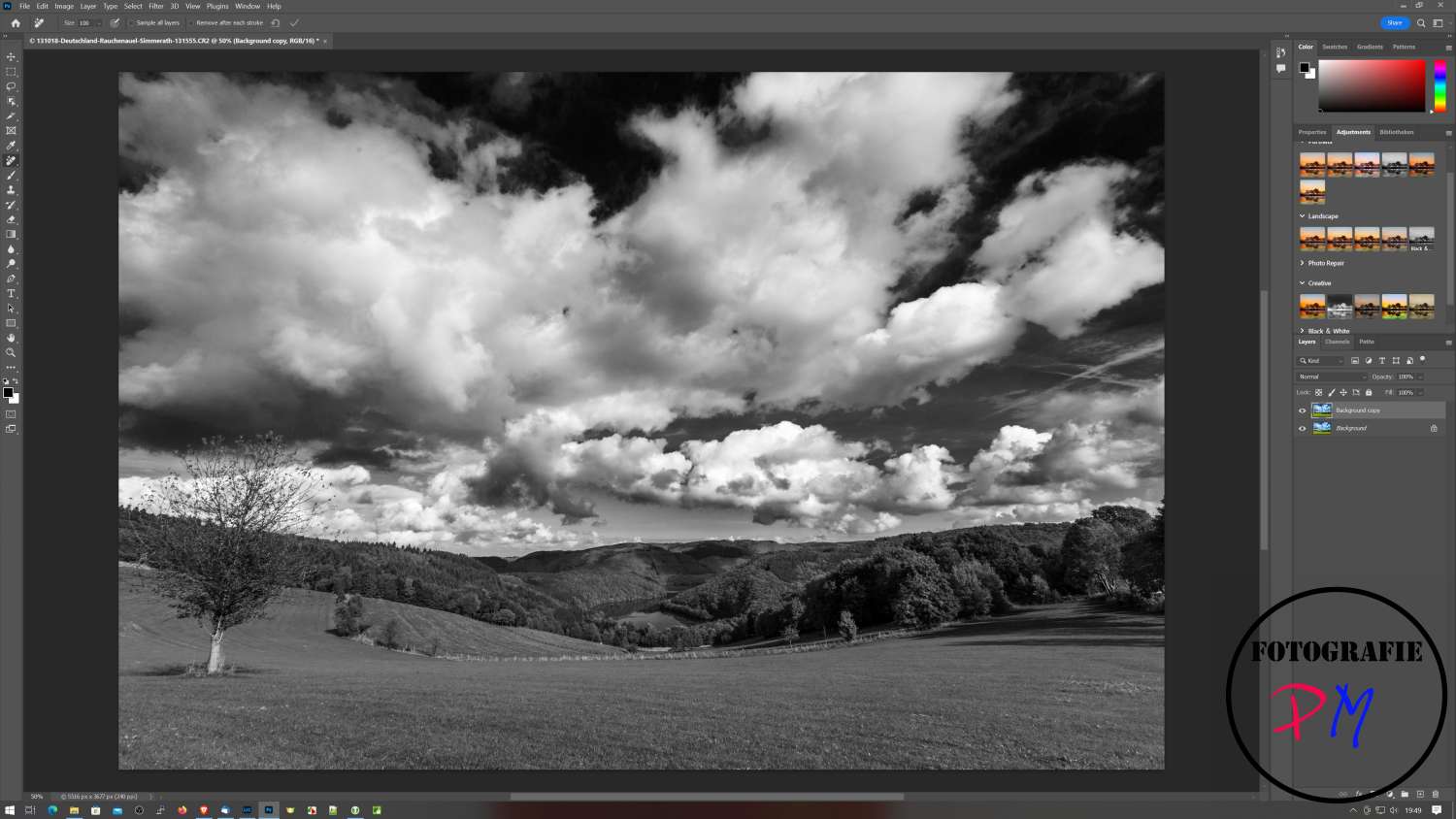 This is basically fine now, and especially in b/w or varaiations of it I even liked some very much. But there were also some like e.g. from the category "Cineastic" which just lead to massive discoloration.
But it is possible to achieve the same effects by using presets in Lightroom Classic. And if such a preset can be only a starting point for further processing.
The Remove Tool
Also new is the Remove tool, with which you can simply paint over disturbing elements in the image and Photoshop CC then replaces these elements, taking into account color changes, texture changes, etc..
As a small example the following bollard: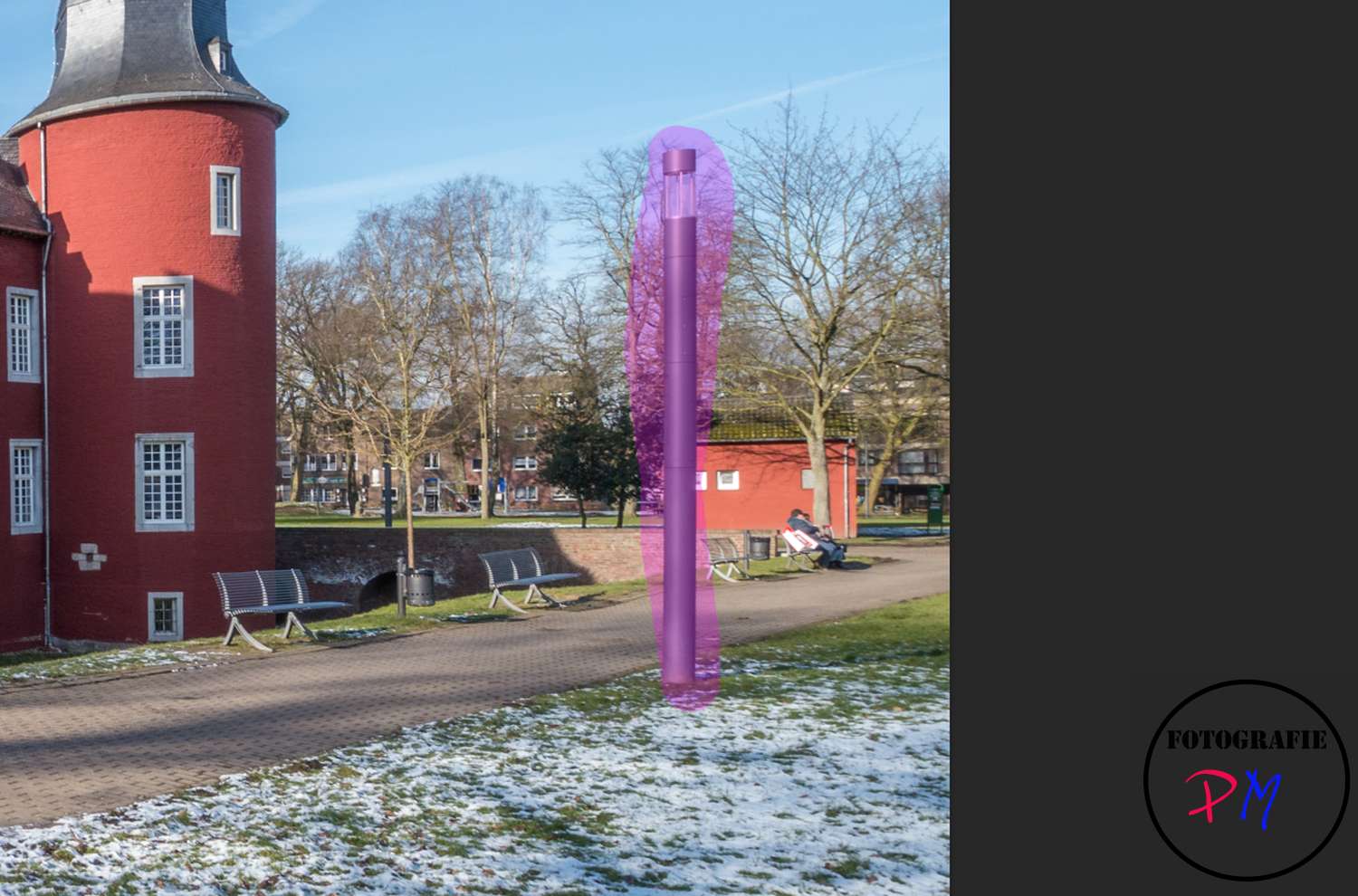 By the way, you can set the removal so that it is removed right after each brush stroke or when you put the check mark to the painting, and Photoshop CC starts only then.
The result looks like this: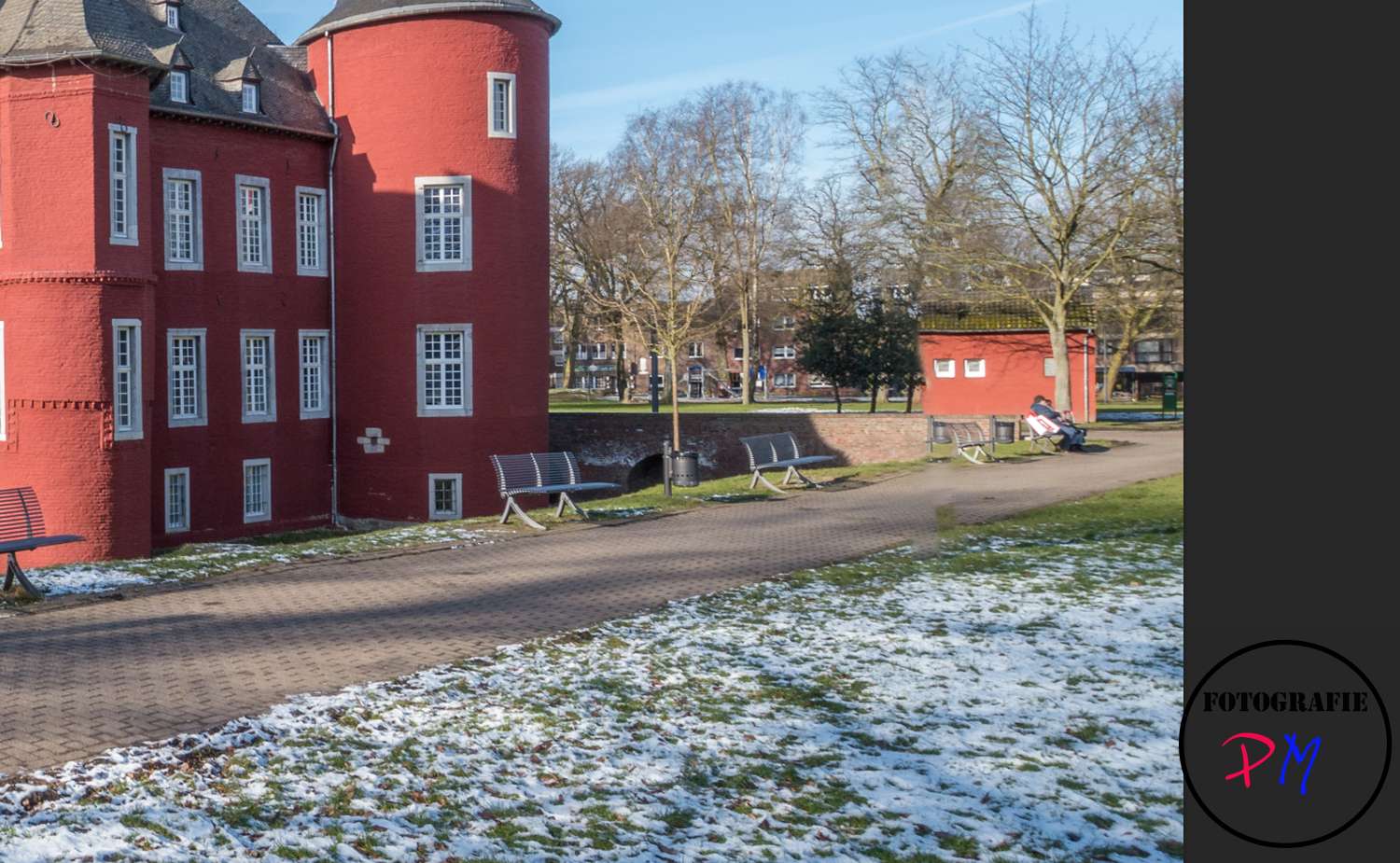 And I find the result quite impressive. But of course there are also the other examples like here:

What I found out during the trial and error is that in any case you can't limit the object to be removed too tightly when painting. I suspect that Phoptoshop also draws information from the immediate neighborhood about how to remove.

I tried several times with this example, but the result was unsatisfactory each time.
Conclusion
There are minor changes this time and the removal tool does not work everywhere yet. But this very I same as the first version of programs that could remove/replace the sky, they also got better with time.
ciao tuxoche