Testing out software under Windows 10 with virtual machines
|
I report here in the block also about (photo) software, which I myself do not use regularly. Through such test installation, however, a problem then arises.
Introduction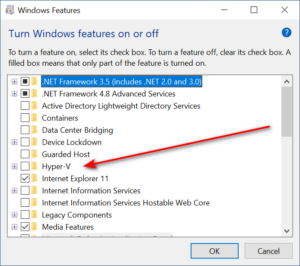 I have now in the peace and quiet over the turn of the year my Windows 10 installation completely reset, also to have a clean and tidy Windows 10. Through various updates but also by trying out software it simply comes to the fact that more and more unneeded files or registry entries accumulate.
I have tried in the past to solve this problem or at least mitigate it by creating an image of the Windows installation from any test installation with Clonezilla. But if you want to try a software for a few days longer, you just get confused. There are updates for Windows or other programs and of course you don't make an image again immediately after such a change.
The solution with virtual machines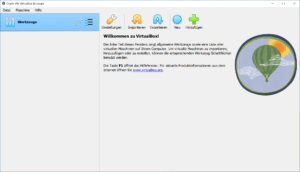 The solution from my point of view was to try it once with virtualization. You generate a virtual PC with a corresponding operating system and can install the software there for testing purposes. It is important not to interfere with the regular working environment, in my case the Windows 10 PC.
Since this is a hobby, the solution should be as free as possible. Hyper V from Microsoft itself and VirtualBox from Oracle come into question.
However, the Microsoft solution Hyper V is only available for Windows Pro versions. If you don't have Windows 10/11 as Pro version, the Microsoft solution would not be free of charge.
A prerequisite is that the virtualization flag of the CPU is activated in the BIOS of the host computer.
Hyper V
If you have installed Hyper V under the additional functions of Windows, the service is available after a restart.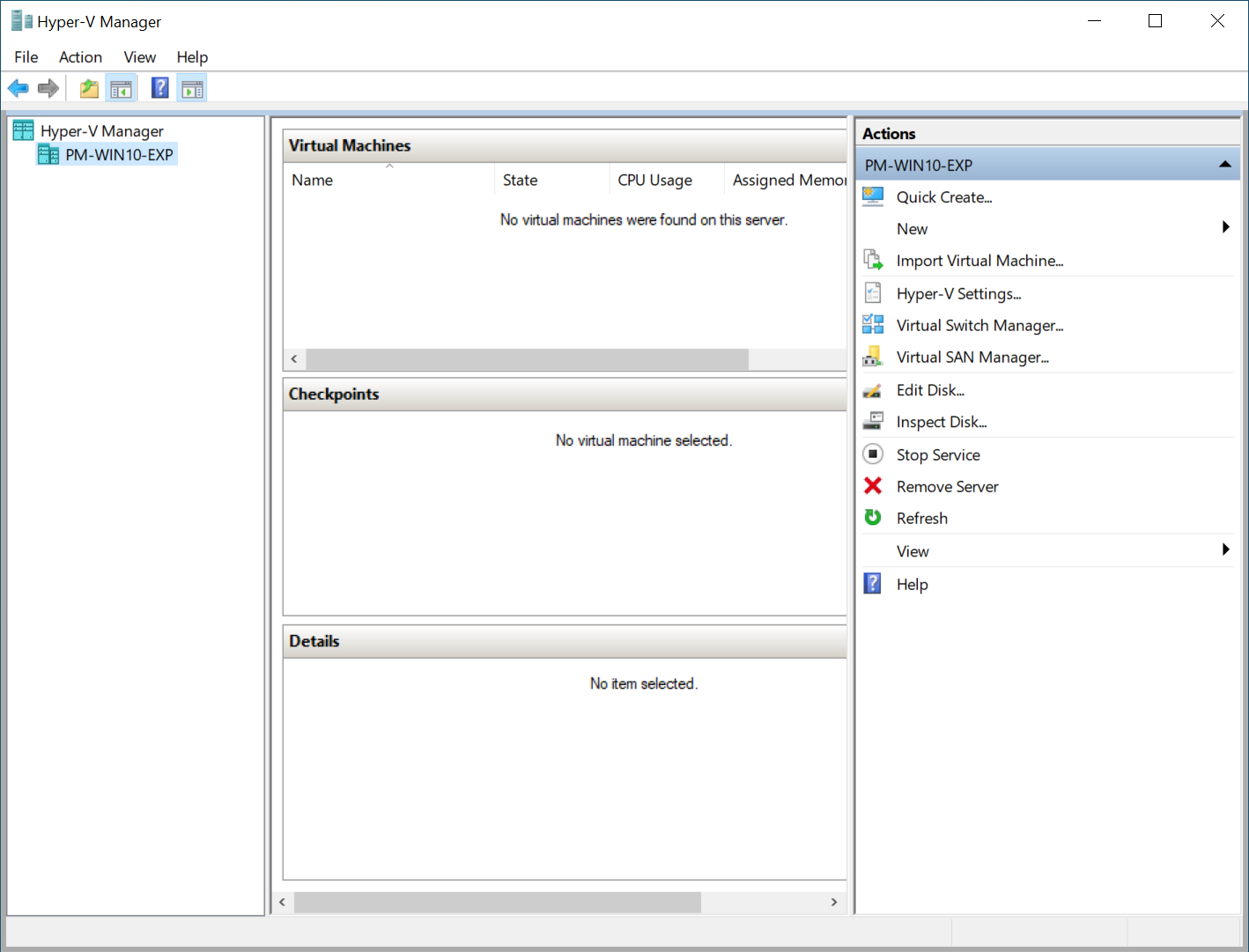 Here you can set up virtual machines in the Hyper V Manager. The setup relates to disk space, allocated memory and how many CPU cores are allocated to the virtual machine. For example, you can specify that the virtual machine may occupy a maximum of 8 GB of RAM and may use a maximum of 4 of the 8 CPU cores.
Then one can run however within Windows 10 e.g. an current Ubuntu.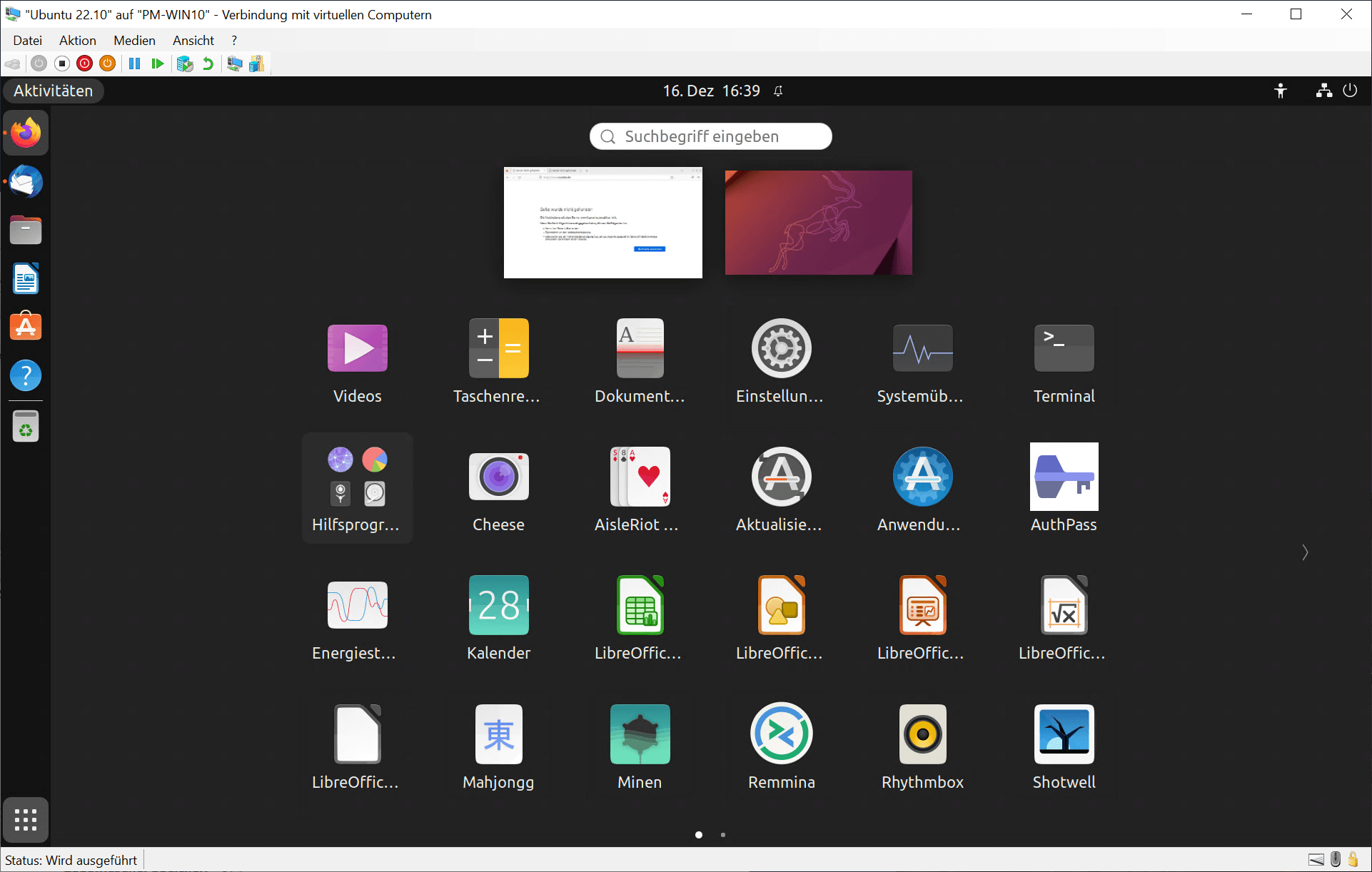 Hyper V is somewhat more perfomanter than e.g. Virtualbox, however Hyper V is also specialized on few guest operating system.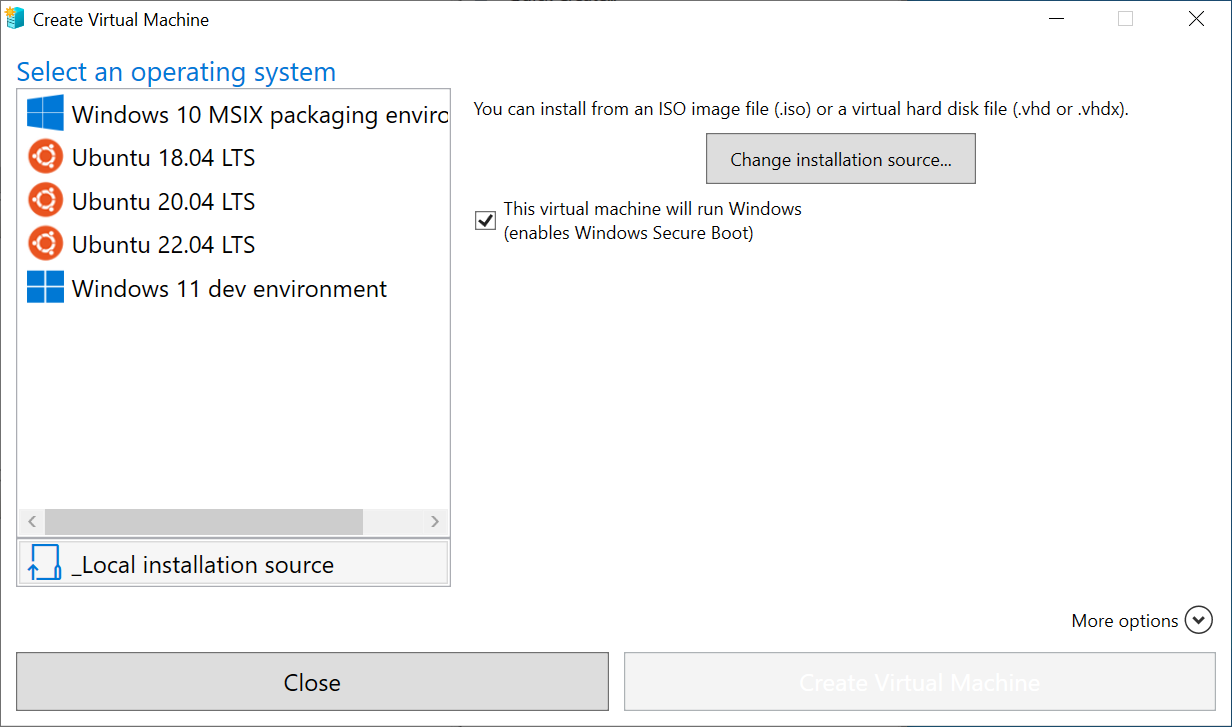 With another Windows system as a guest, one must pay attention to the fact that another license is formally required here.
Virtualbox
Virtualbox from Oracle is really free and available for all possible operating systems. Thus one is not fixed regarding the Host PC on Windows.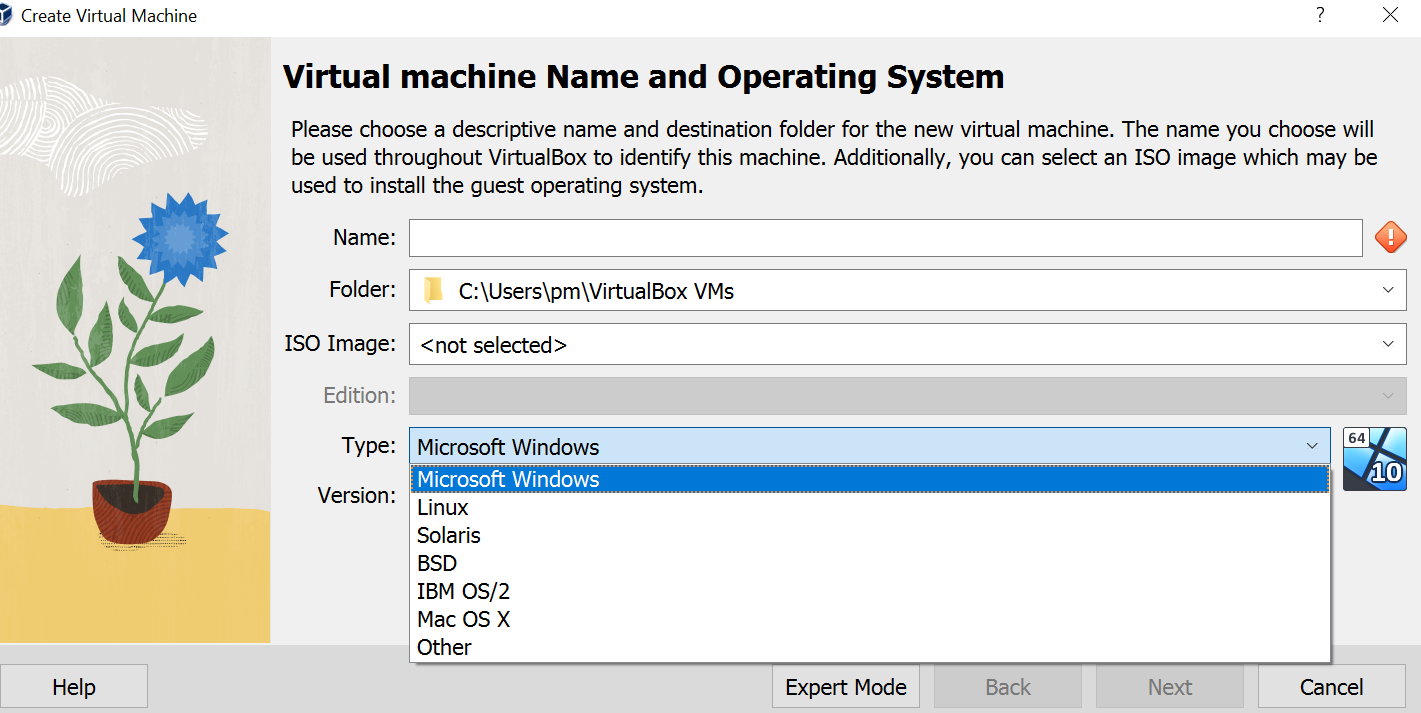 But also regarding the guest operating system to be installed VirtualBox allows considerably more choice. So it was possible to install a Mac OS on a Windows system.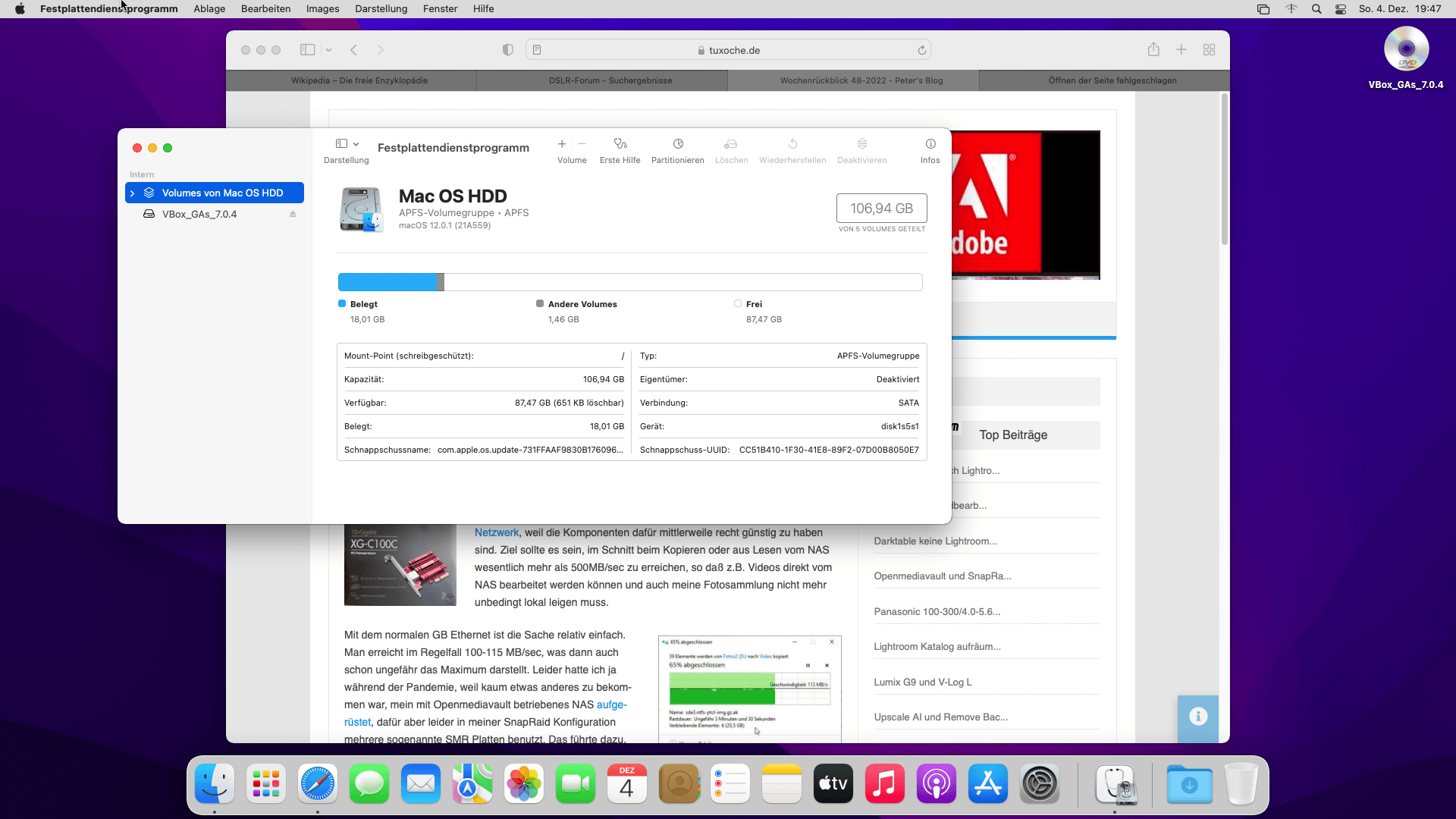 However, the installation was a pain in the ass and the installed Mac OS was relatively sluggish.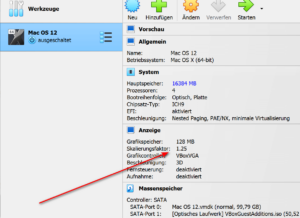 However, this is also due to the fact that both in Hyper V and in Virtual Box the graphics capabilities and especially the graphics memory no longer meet today's requirements.
128 MB graphics memory is no longer up to date.
With the allocated disk space, one can make sure that the virtual hard disk files are at least on an SSD, in order to avoid larger speed losses here.
VMWare Workstation Player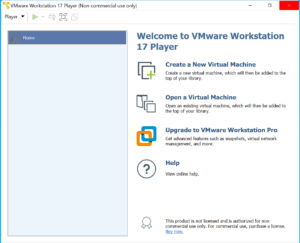 The 3rd solution in the bunch comes from VMware and is also free for private use. The software is available for Windows as well as Linux. It also has a large number of potential guest operating systems. But of course, it should primarily be about running a Linux in a VM in Windows and vice versa.
Practically just as with the other solutions, RAM and disk space can be allocated here and partially adjusted before each VM start.
And unlike the other solutions, you can also allocate much more memory for the (virtual) graphics card.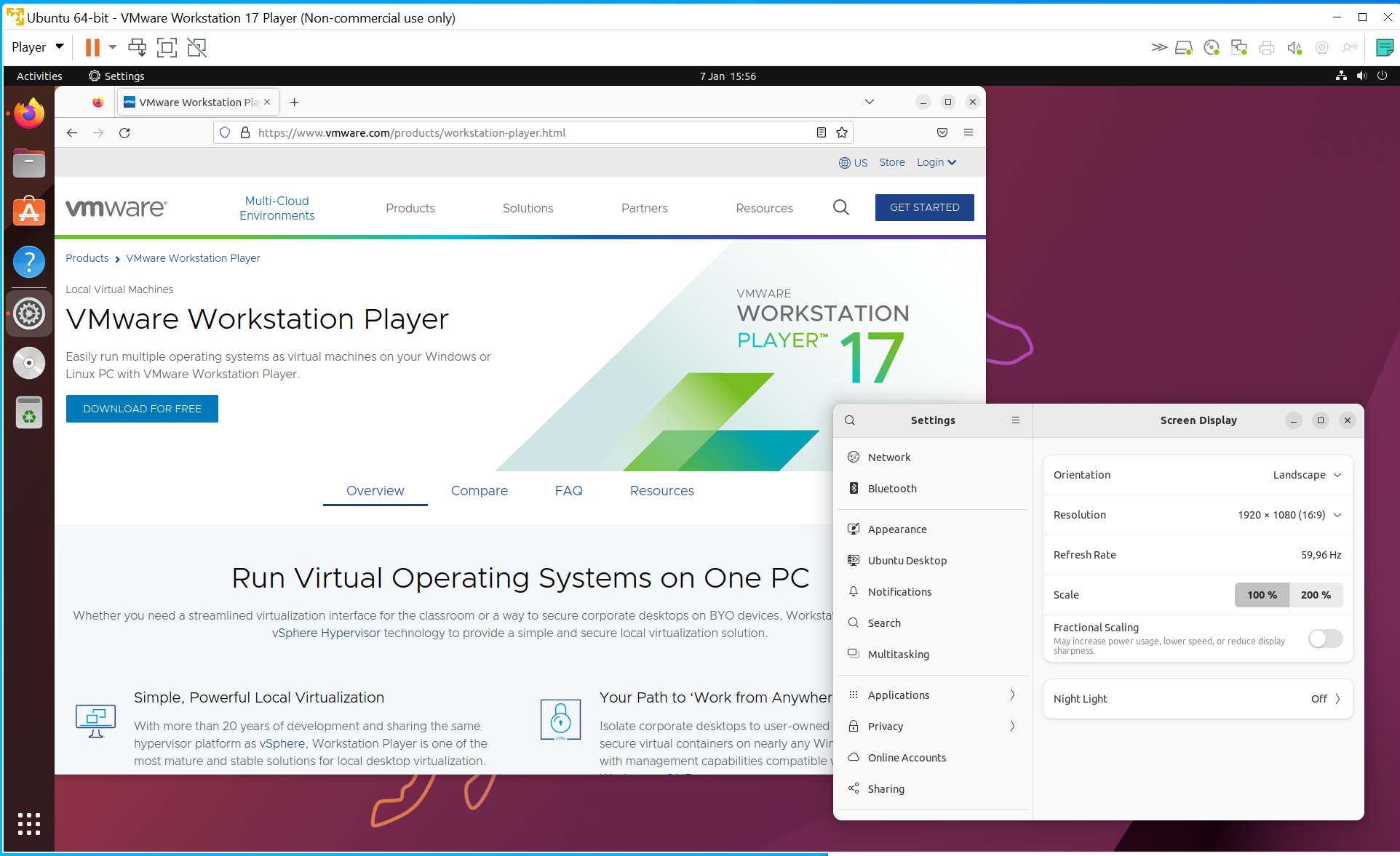 Also here you can create a virtual PC, on which another application can run, maybe even with a different operating system.
Conclusion
All 3 solutions are first of all free of charge. For the Microsoft solution Hyper-V this is only true if you are running Windows 10/11 Pro. Otherwise there would be additional license costs. In my tests, Virtualbox and Hyper V got in each other's way, so I had to choose an alternative.
I always recommend allocating as much RAM as possible, especially when installing a new operating system in a VM. Once the virtual machine is running, you can then reduce the RAM and/or CPU core requirements.
Still, Virtualbox seemed to be the slowest solution, so I guess I opted for Hyper-V or the VMWare Player.
ciao tuxoche