Lightroom Classic V11 with improved metadata management
|
With the October update, Adobe has significantly improved the masking functions in Lightroom Classic, which can be used to mask areas of the sky or objects very easily. With the update to version 11, however, Adobe has also improved metadata management.
Introduction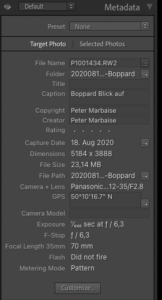 Of course, the new masking feature in Lightroom Classic has been a major topic in my blog as well, but Adobe has also implemented improvements in metadata management in Lightroom Classic. But when it comes to metadata management or handling, a lot has changed.
We know the panel where metadata of the photo can be displayed and some can also be changed. But the changes that have now been implemented by Adobe only affect the standard display, because the others are already selected or follow a standard as with IPTC.
Here you can enter e.g. a picture title or a description or the author, if these data were not already inserted over appropriate import preset.
I have recorded a short video about this:
Display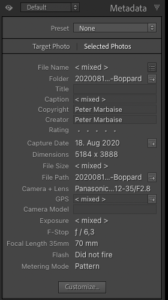 This only affects the default display of the metadata. We may already know this from the display when multiple images are selected. Then some fields are shown with <mixed>, because some data simply differed.
This still works, but now you can differentiate between all photos and the first selected photo. This can now be selected quickly without changing the selection of photos.
Of course, the display of mixed content remains the same, if it has changed in the photos.
This is already a progress compared to the previous behavior.
Selection of fields
The biggest improvement, however, is that you can configure yourself which fields should be displayed in this panel at all.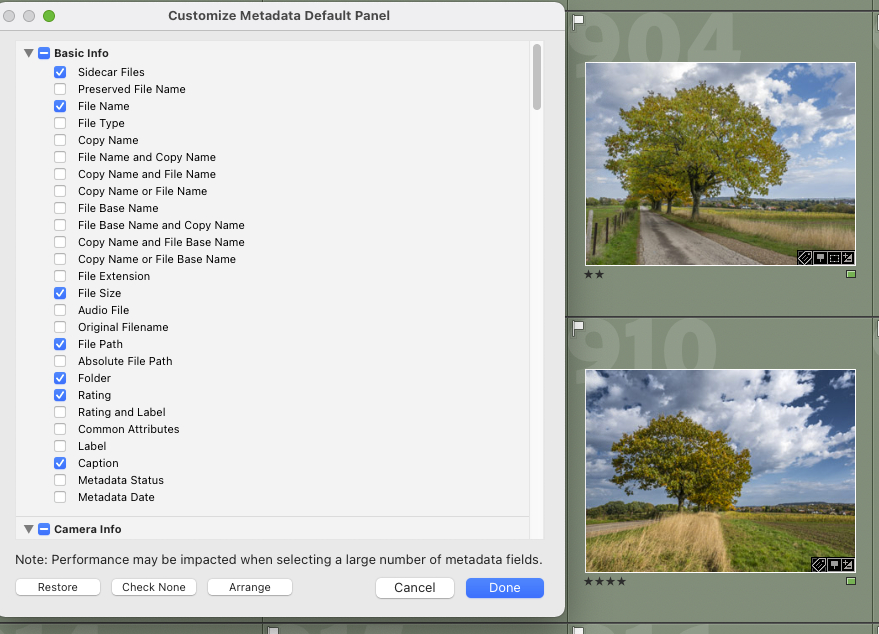 Here, every user can decide for himself which fields from the rather large number of metadata should be displayed at all.
But it gets even better, because the user can also determine the order of this display, and thus perhaps place unimportant fields, for example, further down in the list.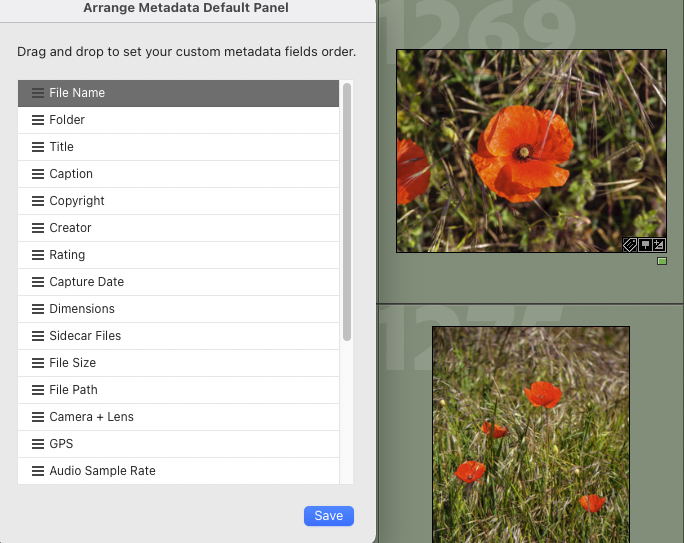 This already allows a considerable customization and enables the user to concentrate on the fields that are important for him. What is not possible (yet) would be some kind of preset for the display for different purposes or also different monitor sizes.
Conclusion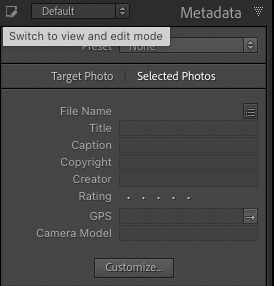 This customization or improvement that Adobe has implemented here completes Lightroom Classic and is indeed an improvement. there is one more option, which is to tighten only the editable fields. This is supposed to lead to a speedup, but I could not determine. Perhaps the differences are also too small.
All in all, the October update of Lightroom Classic together with the new masking feature is a well-rounded thing.
What do you think about it? Leave me your opinions in the comments.
ciao tuxoche