Last week review 18/2014
|
Post update on 14.Aug.2016
Last week review 18/2014 indicates that we are not far away from the middle of the year. The weather is fine, but its sort of cold.
Anyway i had the opportunity to take my camera gear on 2 days. After the image processing is finished i'll post them on belichtungs-zeit.net and/or Google+ .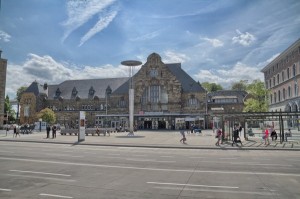 In the first article this week i showed a [post id=363]HDR-Hyperlapse[/post], a multiple combination. On the one hand it is a timelapse where the camera position is changed between each shot. On the other hand i choosed an AEB sequence for each shot with a distance of +- 3 EV do to the high contrast of the scene.
This resulted in 720 images. The single sequences where processed to HDR images with SNS-HDR Lite. The resulting 240 HDR images where rendered to a small video with a little help from Adobe After Effecs. Pretty much of work, taking the pictures and especially on image processing. But to me it was worth it.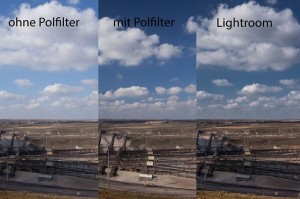 In the second article [post id=330]Substitung a polarizing filter[/post] i tried to gain the effect of a polarizing filter especially on landscape photography by the means of image processing. Image processing in this case only can take care of increasing the blue sky and a gain in contrast. Reflections on glas never can be reduced through image processing.
Anyway i don't want you to get rid of polarizing filter. Besides a ND and ND graduated these are the only filters which definitly belong in your camera bag.
Next week we'll take a look on the Circloscope Plugin for the Chrome browser.
I hope that the one or other article gave you an idea for your work.I'll be looking forward to your comments and/or suggestions and questions of course. But i would like questions for getting deeper into a topic or suggestions for topics. You can find me on Google+,Twitter and Facebook.
ciao tuxoche
[tags]polarizing filter,After Effects[/tags]