Raspberry Pi after one year
|
Raspberry Pi with 4GB was installed on 21/04/2020 and also the integration as a subdomain worked quite well because my internet provider also offers a dynamic DNS.
Introduction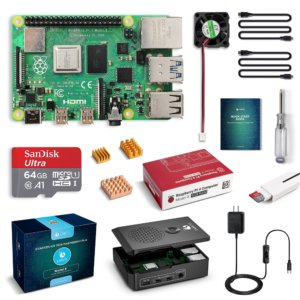 With the Raspberry Pi the whole computer including the case is about the size of a cigarette box and for the size the device performs amazingly. Meanwhile, the devices are also available with 8 GB of RAM and a boot option for USB drives. The latter is a boot option that would already be installable for my device via firmware update, but I haven't set it up yet. So the device still boots via micro SD card. The main reason for me to set up a Raspberry was the NextCloud installation. I had decided to buy a complete set with case, power supply, fan etc.. Its assembly was also quite simple.
The fan
The fan of the complete set was quite loud right from the start. A check to see if a part of the fan might be against a cable failed. I then got a suitable fan from a local dealer here and installed it, and since then the fan is no longer audible.
New drive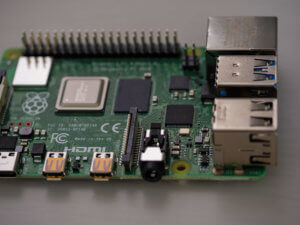 When I moved to another room, the hard drive fell, so I needed a new one. At Covid 19 times, the dealers had just reopened with restrictions, I was happy to get a disk. But it became this time a 3.5 inch hard disk in a USB case with external power supply. I portioned the disk before, but NextCloudPi's setup routine ignores this and portions the disk as 1 drive with the entire capacity.
Also, you can't choose the file system, so moving the swap partition to the hard drive was not possible. However, I was able to move the MySQL database to the hard drive instead and now have enough space to take daily and hourly snapshots.
The System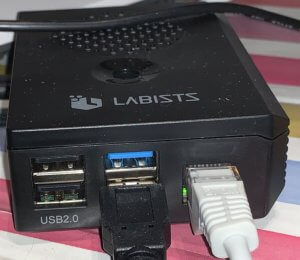 The small system runs through, serves the NextCloud installation and provides a DNS server for the local network. Meanwhile, I also installed a Squid proxy for the local clients. However, the system periodically reboots at night and in one go the connected FritzBox reboots at night as well. With the USB hard drive connected, I have more than enough space for cloud storage of photos/videos. And there would still be a USB 3.0 port free.
Conclusion
The little device is more than powerful enough for a cloud installation and the ports are also more than enough to connect external drives. Faster ports than USB 3.0 are unlikely to be needed, as uploading content from mobile devices depends on the upload speed of the port. I'm very satisfied with the device and wouldn't want to do without it. Even if the initial setup is relatively simple, you should know a little about Linux in case of problems. ciao tuxoche