Last week review 43-2019
|
Last week review 43-2019 and fall shows off its best 😉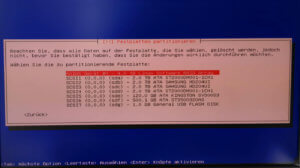 This week the NAS operating system OpenMediaVault, was the topic, which i installed on my Linux server. Starting point was a warnmail from my server notifying me that one of the harddrives in the RAID5 had non readable sectors, so it was about to fail.
OpenMediaVault is a free operating system which can be installed from a bootable USB stick after the downloaded image was flashed via  Etcher to the stick. The base of OpenMediavault is Debian 10, in any case the installation is almost the same like a Debian system. The installation is pretty much guided so even a Linux newbie can install the system.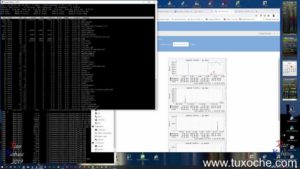 After the installation the system can be managed via a webbrowser in the local net. I setup a new RAID% this time i configured 4 harddrives for the RAID5 which offers a little bit more storage space with 5,6 TB. Syncing the RAID drives and restoring the backup to the NAS took quitre a while.
But now i'm very happy with the new system, because its quite fast. Reading from the NAS is arround  115 MB/sec. which is the maximum you can expect from a GB network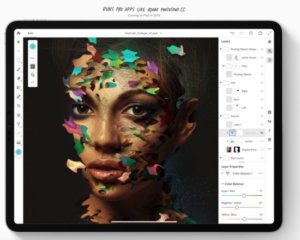 And the Adobe is going to implement Photoshop CC on the iPad at the end of the year. Not finally answered is the question if this means the regular iPad or the iPad Pro only. The Pro variant which should be powerful enough to even process 4K video clips should be sufficient enough. On the other hand will it be a pleasure to edit images with Photoshop CC on 10 inch display. Personally i think its for couple of faast corrections but not for a complete process. And at last is a regular cloud license enough to get Photoshop CC on the iPad or do we have to pay extra for it?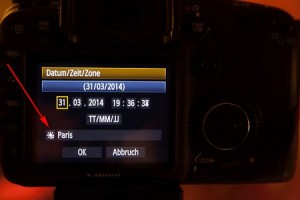 And did you set all your devices to wintertime? And especially did you change times on your cameras? While all devices connected to the internet should get the new time automatically there are a couple devices which require manual intervention. Maybe you recall the internet voting started by the EU commsission  in the year 2018 question the voters about the time adjustment. The result was that the majority wanted to keep wintertime. But now we hear the EU countries don't get a agreement. Poor EU!
But anyway this was an interesting week  and I hope you like the blog posts and i'm looking forward to your questions and comments.
ciao tuxoche