4K video workflow with Adobe Premiere Pro CS6
|
4K vidoe workflow is quite a challange for the hardware, mainly for a notebook, but there is a solution for larger projects.
Starting point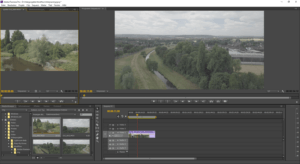 Post processing video clips in 4K resolution is quite a challenge for the hardware if you keep in mind that 4 times as much data are to be handled compared to regular  full HD. This still is true if you store the project and the clips on SSD like i do.
Applying a lot of cuts and different effects on the clips will result in jerking movement thur the clips in particular on my Acer notebook.
The solution is proxy editing which means editing on smaller sized files and after the project is finnished taken the original 4K files for rendering the output video. Such a functionality is implemented in Premiere Pro CC, but Premiere Pro CS6 needs a little workarround.
Media Encoder
Before we start the Media Encoder i'll define a regular project in Premiere Pro CS6 with settings taken from a regular DSLR camera, which means 1080p and a framerate as needed. After defining the project i'll drag the first clip into the timelime, which results in the questions to alter the settings for the sequence in Premiere Pro. You should alter the settings. Background a differences in resoltion for my Lumix doing vidoe s in 3840x2160px while the DJI Mavic uses 4096x2160px.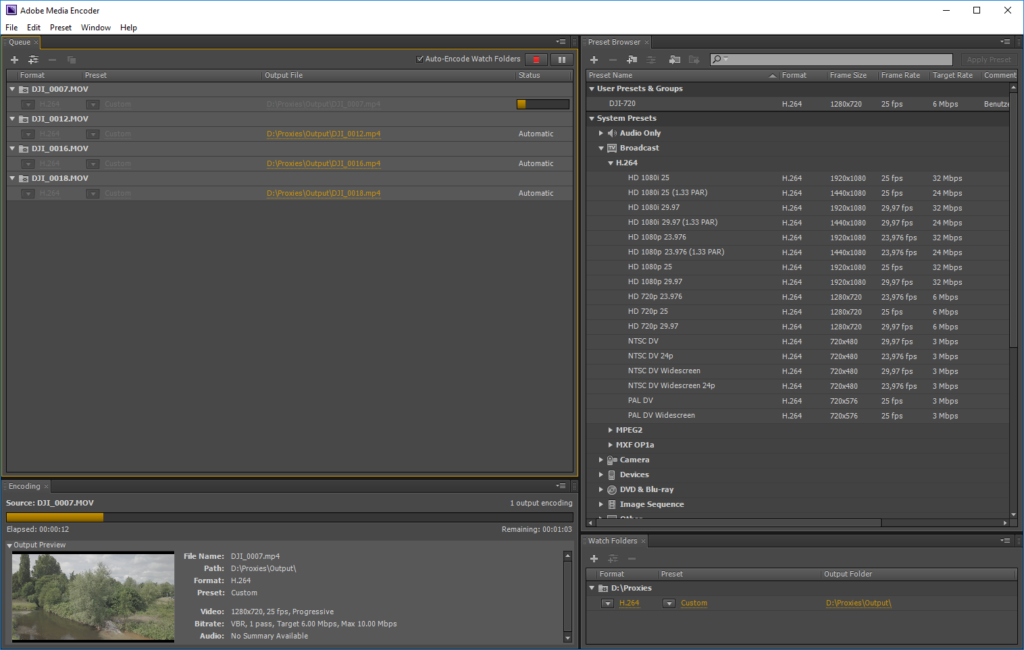 With the help of the media encoder i convert the 4k clips to a smaller format like 1080p or even 720p, because the preview windows on my notebook shouldn't offer a larger resolution.
But before going into detail i did a little video to show my workflow:
The additional step converting the original 4k clips to a smaller format and substituting them in the project probably only makes sense in larger projects, but it keeps editing very smooth and easy. And most important you'll see your changes right away in the preview window.
Do you use proxy files in your workflow, which was made a lot easier to use in Premiere Pro CC, or do edit the original 4k clips. Maybe you tell about your expierences in the comments.
ciao tuxoche