Last weeek review 23-2016
|
Post update on 08.Aug.2016
Last weeek review 23-2016 and slowly the thunderstorms with heavy rain are stopping, but i won't get summer really 😉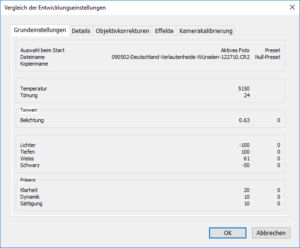 In this weeks article we took a look on the free plugin LrDevSettingsCompare for Lightroom, which was developed to display and compare development settings applied to an image. You can either compare 2 images or an image and a preset. Images can be real images or a virtual copy. If you are using presets downloaded from the internet it can be very usefull to use this plugin to view all the development settings without having to go thru all the panels in the development module.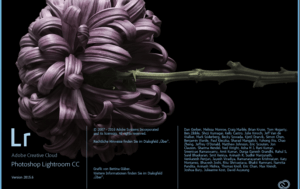 On wednesday Adobe released Lightroom CC 2015.6 / 6.6 respectively. Besides error corrections, support for newer cameras and lenses there were a couple of changes/improvements applied to some functions.
The upright function now got a panel of it's own called "Transform" and you can help the function by setting guide lines to the image, which should lead to better results. So hat die Upright Funktion jetzt ein eigenes Panel "Transformieren" und sie kann durch das Setzen von Hilfslinien unterstützt, was sicherlich zu insgesamt besseren Ergebnissen führen dürfte.  The photo merge function for stitching panoaramas and HDR images was improved, you can use smart previews now so you don't have to have the raw files. But i think Adobe implemented other corrections, because my reference panorama is working out now (of course you still got the problem with the tripod)
If you're using Lightroom Mobile you probably find it usefull having sort of debug window applied to the preference menu, which informs you about any sync problems.

All in all usefull and modet changes/improvements, but my feature requests for Lightroom CC 2016 / 7.0 are still there 😉
Before we come to an end i want to call your attention to DxO. They give away their version 9 raw converter. You just have to register on this website and you'll get an email with the key and a download link. This might be interesting for you if you don't own one of the recent cameras or want to try out a differetn raw converter.
I hope you like the blog poasts and i'm looking forward to your questions and comments.en.
ciao tuxoche