The new cable release and timer
|
Cable releases are an important equipment helping to release the camera without any shake and without to touch in again.
My old cable release overcome a full wash  But last year during our Tenerife vacation doing a timelapse the cable release finally gave  up.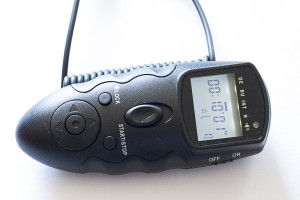 Therefore i ordered  JJC Universal HDR Auslöser, the follower product of my cable release. One reason for this decision was thta this cable release can be euqipped with different cables to fit to different camera modells. Since i own [post id=728]Lumix G6[/post] besides my Canon equipment this is a big advantage using the same cable relase with different cameras.
Compared to my old modell the cable release must be powered on to use it as a standard cable release. This is different to the old modell which could release the cam without any batteries, of course then the timer functions are not available.
I use such a timer mainly a s a cable release for close-up and macro photography and of course as a timer for timelapse sequences. The device offers the usual functions:
DE(LAY) pictures is taken after a delay time
BU(lb) image taken up to an exposure time of 100 hrs.
INT(ERVALL) the most used function taken pictures in an intervall between 1s and 99hrs.
N(UMBER) of images to be taken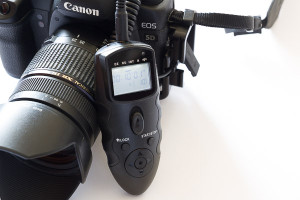 Using a Canon camera you can have these functions available with a smartphone and DSLRController. And the Lumix G6 has a built in intervall timer like newer Canon cameras, so you can record a timelapse sequence without any additional equipment.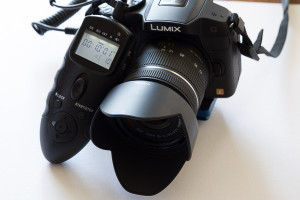 Even though the description on the homepage is correctly the HDR function is a little bit disappointing, because it works only starting with an exposure time from 1s and more and you have to set every exposure time for every image of the sequence manually. If you want to take lets say 5 images you have to set the exposure time for every of the 5 images manually. This means that you're free talking about the exposure difference between the images, but a little bit of automatic operation would be desirable. The DSLRController app does a better job with Canon cameras, especially the HDR functions can be combined with an intervall.
Such a cable release like the JJC MT-636 does make sense for macro and closeup photography and adaptable to different camera systems is usefull if you don't have an app available for your smartphone. The HDR functions is not usable because of the mentioned restrictions.
What kind of experiences do you have with cable releases, just drop me your comments and your questions are welcome too.
ciao tuxoche