Cologne Kranbauten and a timelapse
|
Actually we decided to make a tour to the Gruga park in Essen, but the park was closed so we took our hope in a sunset and made up for cologne and its Kranbauten.
Introduction
I allready explained the recording technique for timelapse sequences in my article [post id=129]timelapse recording[/post]
Equipment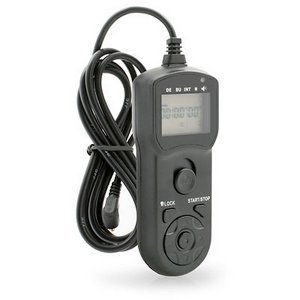 To begin with this fascinating technique you need a camera 😉 of course. It can be a compact camera to begin with, you don't need a DSLR or DSLM, but the camera should offer talking pictures in RAW format to use the much bigger reserves in image processing. The next thing is stable tripod and a intervall timer.
Such a timer form JJC like the one i use is available for Canon cameras at about 30,– €. The timer of course can be set to any intervall and to a defined number of pictures to be taken.
You also can use a APP for your smartphone, like DSLRController. Such an app offer the ability to combine a timelapse sequence with HDR exposure sequences.
Taking timelapse sequences in a sunset a flashlight may be usefull and depending on the situation a umbrella may also be usefull tool 😉
Taking the pictures
After finding the a suitable theme setting up your equipment and you're ready to start. Setting up the right intervall depends on your imagination and your experience. In this example i used one picture within 30 sec.
But remember 24 pictures will only give you one second of video later on
Taking the picture i used automativc mode without any correction at the beginning, but later on when the sun began to set i corrected up to -2 EV to prevent overexposure.
What else you need, patience ;-). I had a second camera taking a couple of close-ups in the warm sunlight. But i also took a tablet with me, so i was able to post to different communties, since the timelapse took a little more than 3 hours.
Processing
Processing the timelapse sequences to a video there are many oportunities, beginning with virtual up to Adobe After Effects. For this example i took Lightroom and LRTimelapse to deflickr the different exposures.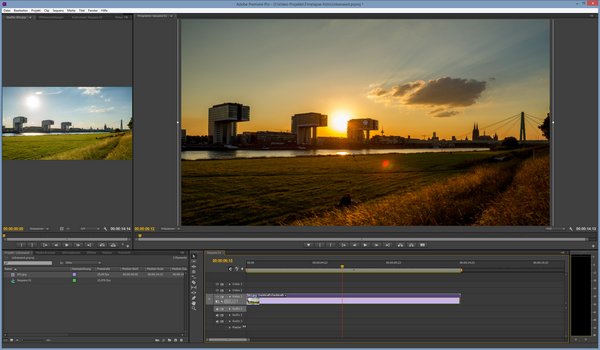 After basic processing the images were exported to JPEG and loaded as a sequence into Adobe Premiere Pro. Premiere Pro was used to render the video.
Conclusion
Taking timelapse sequences isn't hard at all, you'll only need patiences taking the pictures and processing the sequence. The ready timelapse can be viewed here and the other pictures from the short trip to Essen and Cologne can be viewed here.
What do you think about timelapse, is it worth to give it a try? Just leave me your comments and suggestions and questions are aslo welcome.
ciao tuxoche