Mylio Photo Editor free and still good?
|
Mylio Photos is a free photo editor that comes with some features, but is of course accompanied by a paid brother, Mylio Photos+. Nevertheless, the free version is also worth a look.
Introduction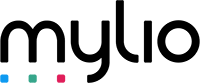 Mylio Photo is available for both MacOS and Windows and is initially free, without any tricks. You can download the software and try it out at your leisure, and for some people the features offered by the free version will be more than enough.
There are options for managing photos as well as developing photos. Here is an overview of how the free and paid versions differ: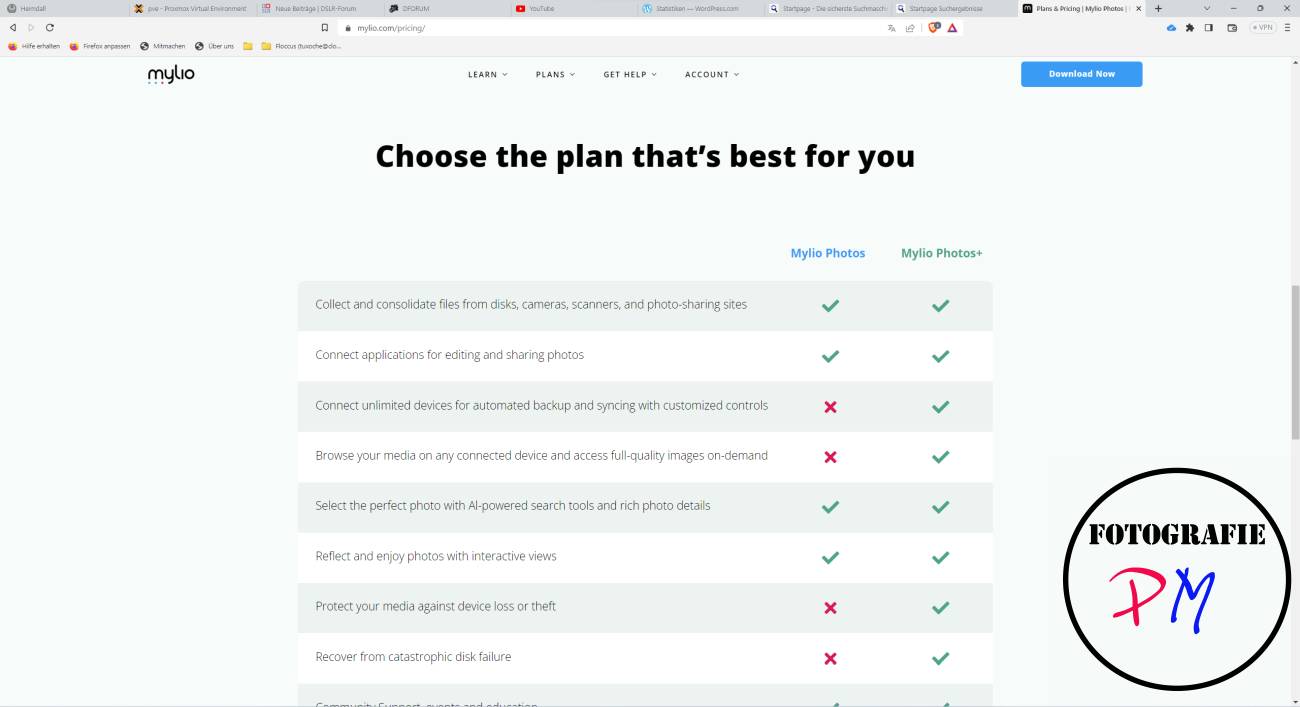 In the overview, you can quickly see that the paid version is mainly about features such as cloud storage or synchronization of multiple devices, especially mobile devices.
I have recorded a video about the program:
Usage
First, the photos are read in from the directories and of course the metadata is saved with the photos. With my "standard" catalog it looks like this: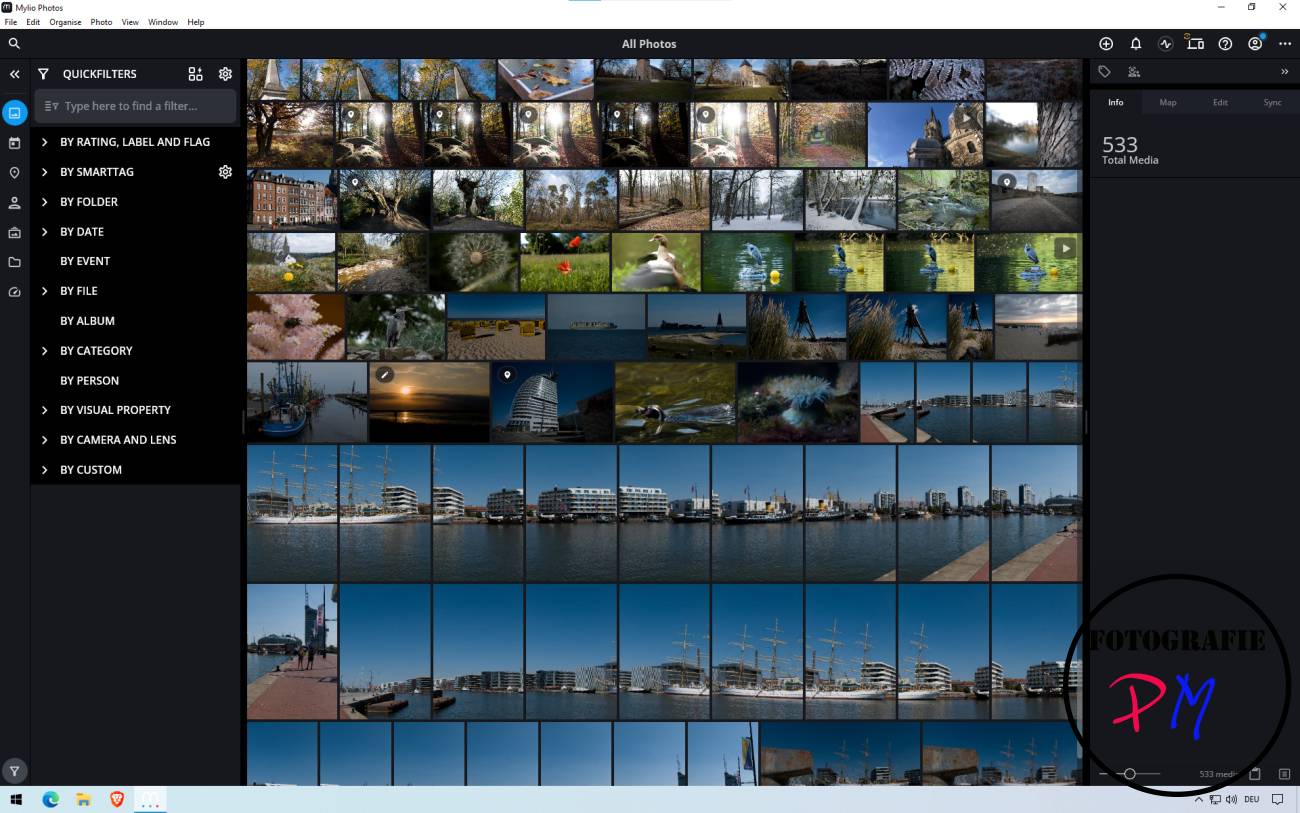 The images are now available in the catalog.
Development
Of course, Mylio Photos can also develop the raw files and all the usual processing methods are available.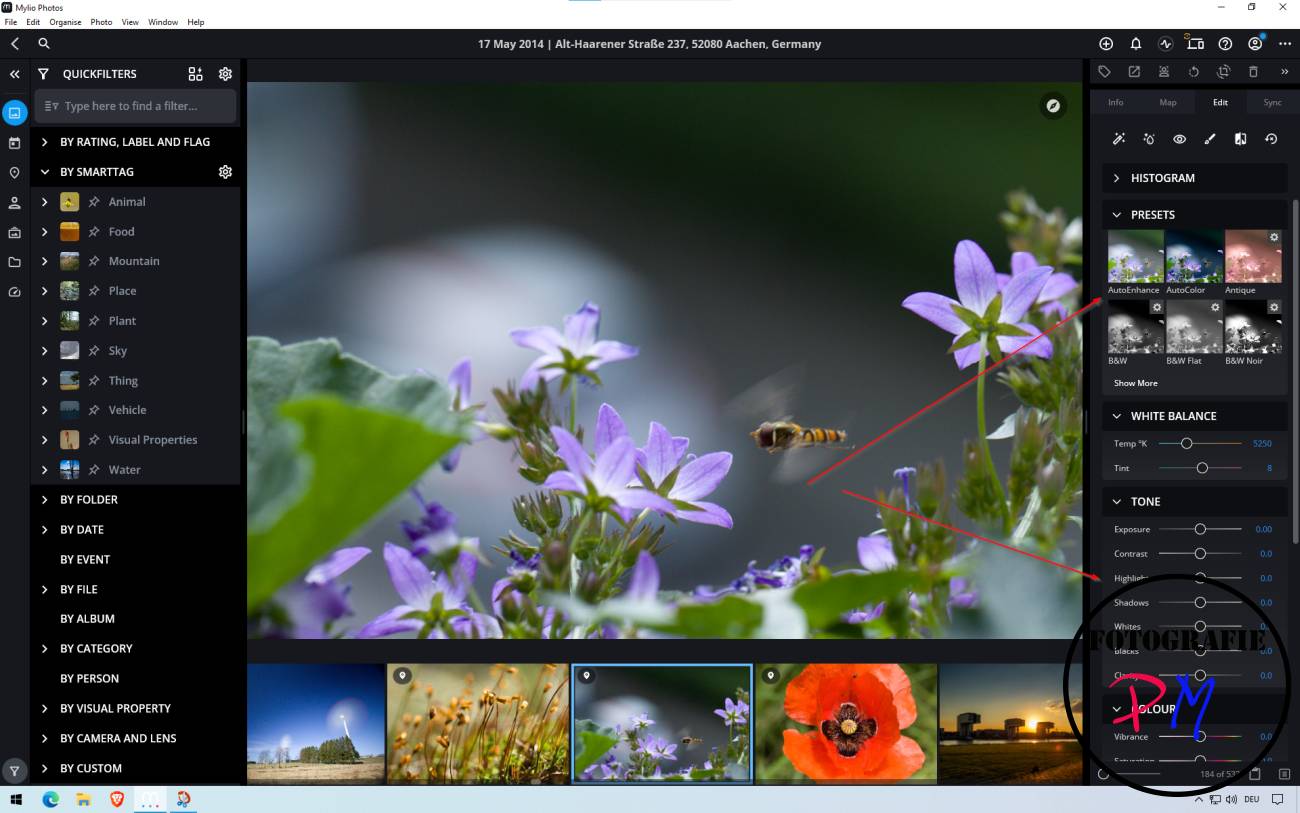 There are presets and of course you can influence all the parameters you are familiar with. Cropping and straightening are of course also included. There is hardly anything left to be desired for RAW development, even with other formats.
Keywords
Mylio Photos can not only assign keywords to photos or groups, but also tries to do this automatically using an image recognition/AI, which assigns keywords to the images as soon as they are rushed into the catalog.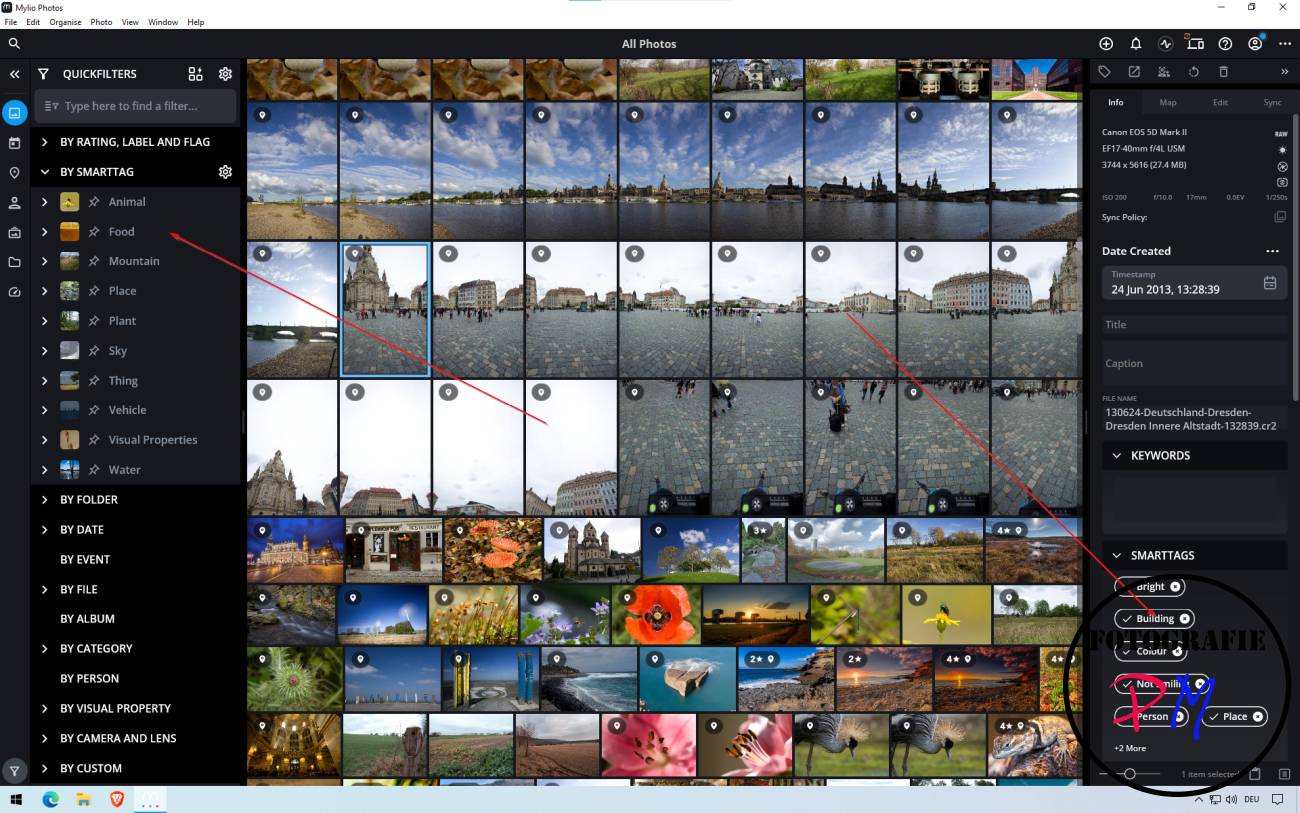 In some cases this works quite well, in others this automatic process is completely wrong. But this can be corrected.
Views
Mylio also creates a kind of calendar view in which the relevant information is filtered from the metadata of the photos.
In addition, the images can of course also be displayed in the folders as they are on the (external) hard disk.
Conclusion
Even in the free version, Mylio offers a number of options and features that allow you to manage and edit images. Only those looking for more specific functions, such as masks, HDR or similar, will have to look for another program.
However, the paid version Mylio Photos+ costs $9.99/month, and then you have to decide whether the promised added value is enough or whether you want to go straight to one of the competitors at this price, especially the Adobe Photography Plan with Lightroom Classic and Photoshop CC.
ciao tuxoche