PTGui 11 with a brand new look
|
In June PTGui 11 was released for the first time but afterwards the company released a couple of error corrections til mid July so i had a look on PTGui version 11.6.
Introduction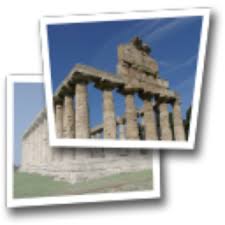 The panaroma stitching software PTGui is arround on the market for quite some time and is sort of a must have for a seroius panorama photographer. I use this software for a couple of years now and the main improvement too was the update to PTGui 10 where the software did support the GPU usage for the first time. Now the company released a new major version 11, which depending on the date of purchase is free of charge for the user. PTGui still is available both for Windows an Mac systems and in a regular and a Pro version. For serious panaorama photography i advice to take the Pro variant.
The new GUI
The most obvious change is the new look of software.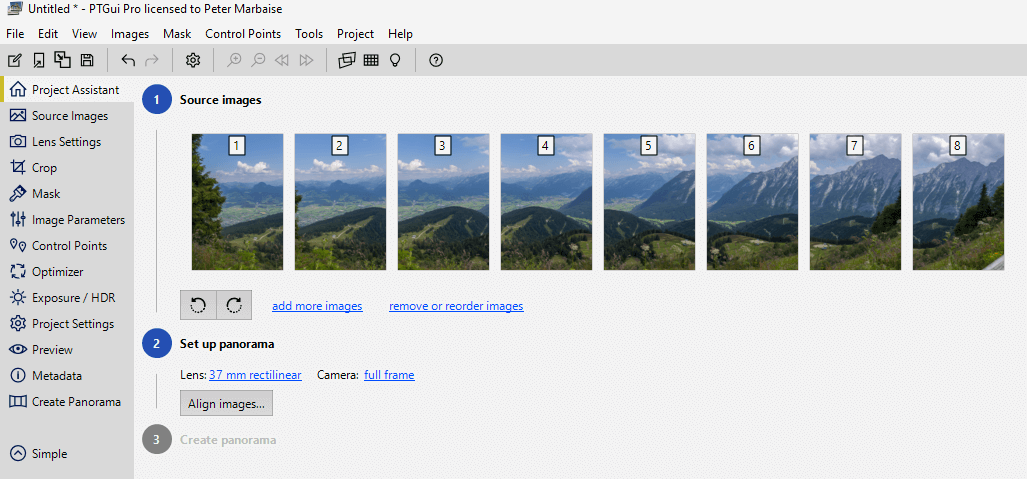 By default a dark theme is chosen, but i decided to take the lighter theme. If the new layout with the main menu on the left hand side is a big improvement is a question of personal taste, but every tool can be reached from here and in addtion it can be folded.
Panorama Editor and Viewer
The panorama editor and the viewer were improved too, they are now capable of using the GPU.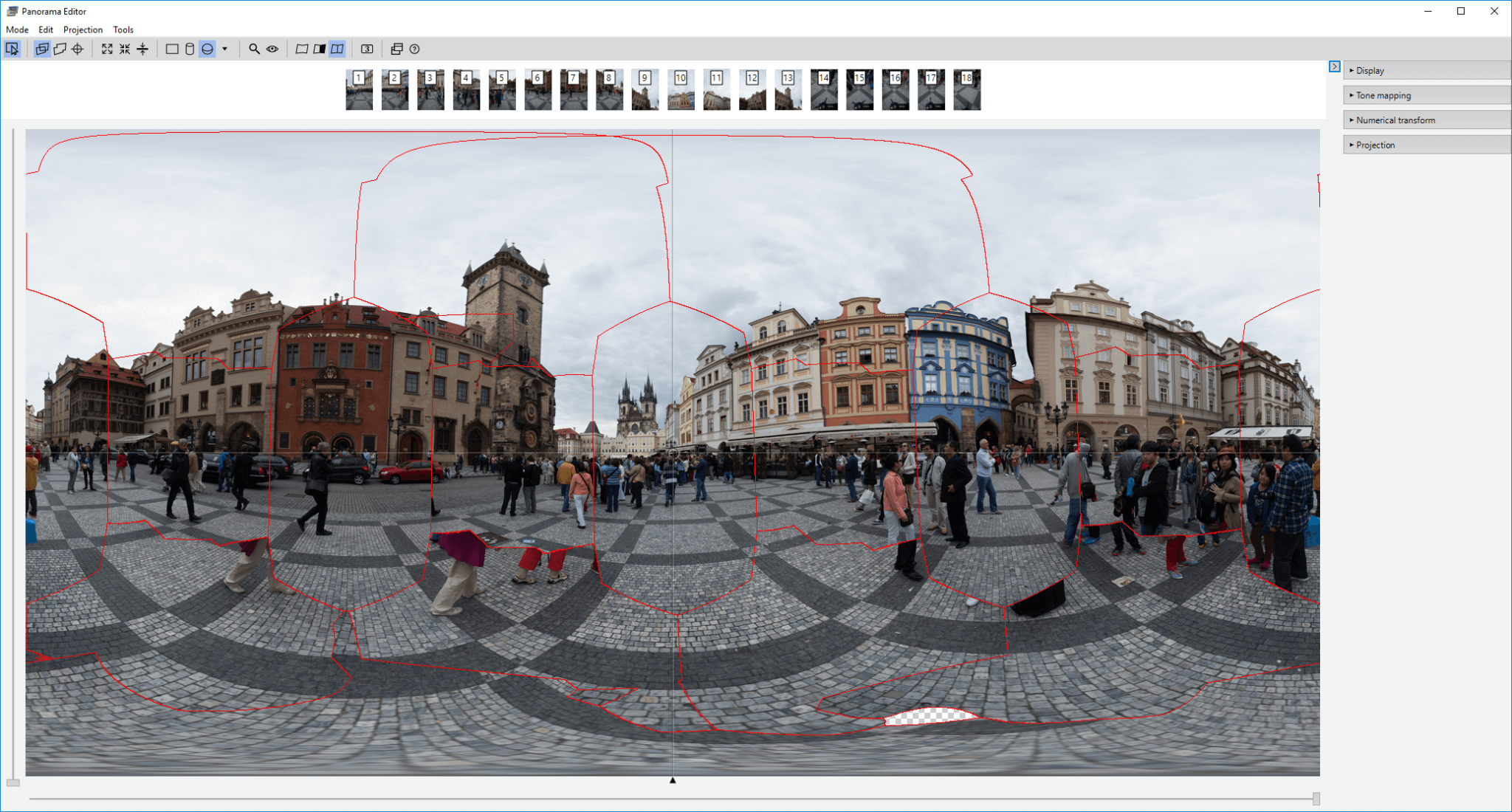 I tired this a couple of times and had the impression the preview to be generated a little bit faster, but it would be very hard to measure this exactly. A real enhancement is the display of the control points generated by the program and the color marks and list on the right side giving the information about the distance between control points.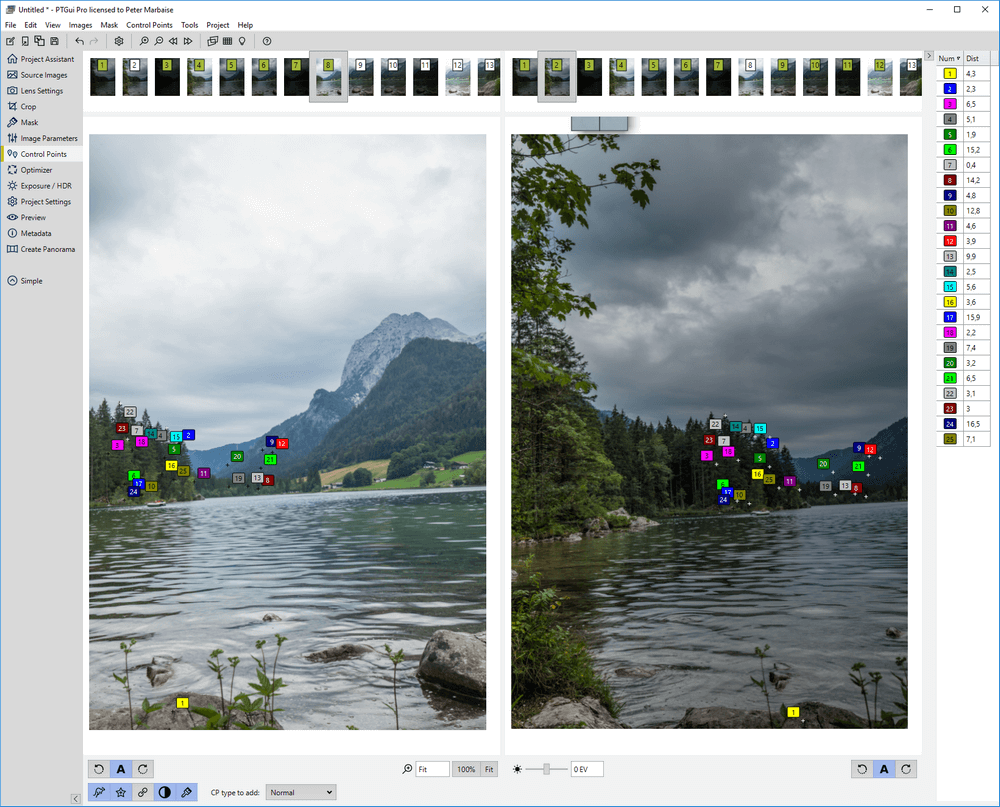 A small improvement, but more than useful.
The lens database
PTGui now uses a lens database, where the used lens for the base captures is identified by the manufacturer ID.

The main use of this function is to distinguish between a fisheye and a regular wide angle lens properly. This is true for my  Tokina 10-17mm Fisheye Zoom, which is used on a full frame camera at 12mm.
Masking
Masking those parts of a certain image, which either should not be used for the stitching process or forced to use is a little bit easier. :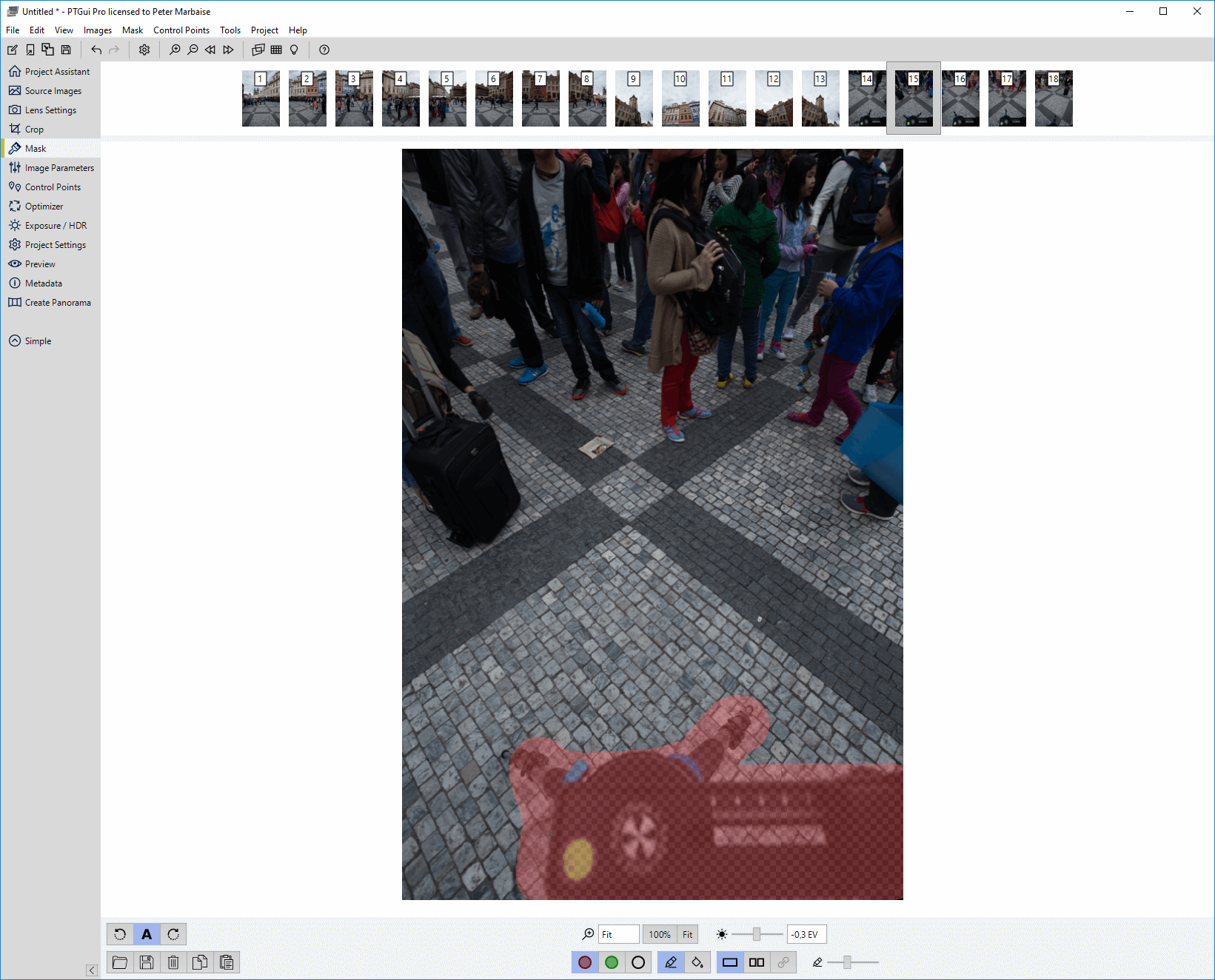 But the improvements are probably under the hood.
Conclusion
Besides the new look of the software most of the improvements seem to be under the hood and not visible right away. PTGui 11 is a update where most changes are in the details and only a couple are visible to the user.
But the small changes and detail improvements show that PTGui is listining to their customers and users.
ciao tuxoche