Last week review 50-2017
|
Last week review  50-2017 and the wet and cold weather in a pain meanwhile  😉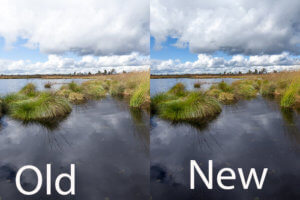 Last week review 50-2017 and we're at a pint of year where some things are done the last time in this year. This week Adobe released new versions of Lightroom Classic, Lightroom CC and Adobe Camera RAW towards the end of the year. . und wir sind an einem Punkt des Jahres an dem manche Dinge zum letzten Mal in diesem Jahr passieren.
Adobe Camera RAW now supports a couple of new lenses and new cameras such as the  Sony A7 III. Support for new lenses and newer cameras is the last update for Lightroom 6 which is announced for dec. 19th.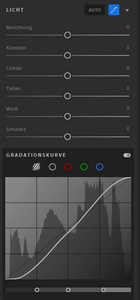 Adobe improved the auto function in the development modul a lot. The improved function makes use   Adobe Sensei according to Adobe, the same system used for adding keywords to your uploaded images automatically in Lightroom CC.
The results of the new auto function a big improvement and you'll get it with just one mouse click, and the results are a good base for further image processing.
Lightroom CC for the desktop got tonal curves to improve an image overall or selctivly for one of the 3 color channels. With this update Lightroom CC for the desktop gets a little bit close to Lightroom Classic and too me its only a matter of time when Lightroom Classic is descontinued.

For the last time this year too there was the december Microsoft patchday, where Microsoft rolled out a update correcting 32 bugs and errors. Error correction was done for the Scripting Engine for Microsoft Edge and Internet Explorer. And of course there was a update for Adobe Flash. Sometime i ask myself who will use Adobe Flash with all the problems included.
But anyway this was an interesting week and I hope you like the blog posts and i'm looking forward to your questions and comments. And this was the last week review for this year.
ciao tuxoche