Last week review 49-2017
|
Last week review 49-2017 and slowly its getting pretty cold, at least for my area 😉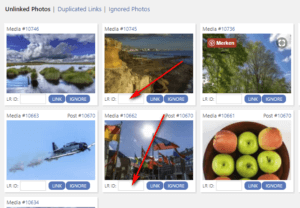 This week i took a closer look on the plugin LR/WP Sync for uploading your pictures to a WordPress based blog using Lightroom. LR/WP Sync consits of 2 parts, first of all the Lightroom plugin and secondly the correspondig counterpart in your WordPress installation.
This plugin replaces the corresponding plugin for the NextGen gallery, which i used so far for this purpose. Now with the switch to the new Lightroom Classic version it was most welcome to replace the plugin, because of the version change in Lightroom they would have been another license fee for the NextGen plugin. The LR/WP Sync plugin is not cheaper though, you're charged 20,– € per year for the license, but there is one big adavantage about this plugin. Images are uploaded only once to the WordPress installation independent from the number of collections the image is in. On the other hand you can use the plugin, even if you already uploaded images to your blog just by connecting the images with an ID in Lightroom.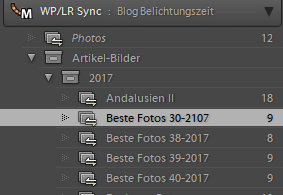 The NextGen plugin still is installed but that's because the change to LR/WP Sync is not finished yet. The LR/WP Sync plugin fullfills all my expectations and is woth the mo0ney you pay for it. What i'm missing is feature to automatically use optimisation plugins like TinyPNG for the uploaded images.
In the last week review 46-2017 i reported, that a new WordPress version 4.9 was released and updating the WordPress installations is done automatically. In one  WordPress installation the automatic update wasn't done so i had to install the update manually. Meanwhile WordPress released an error correction release  version 4.9.1
But anyway this was an interesting week and I hope you like the blog posts and i'm looking forward to your questions and comments.
ciao tuxoche